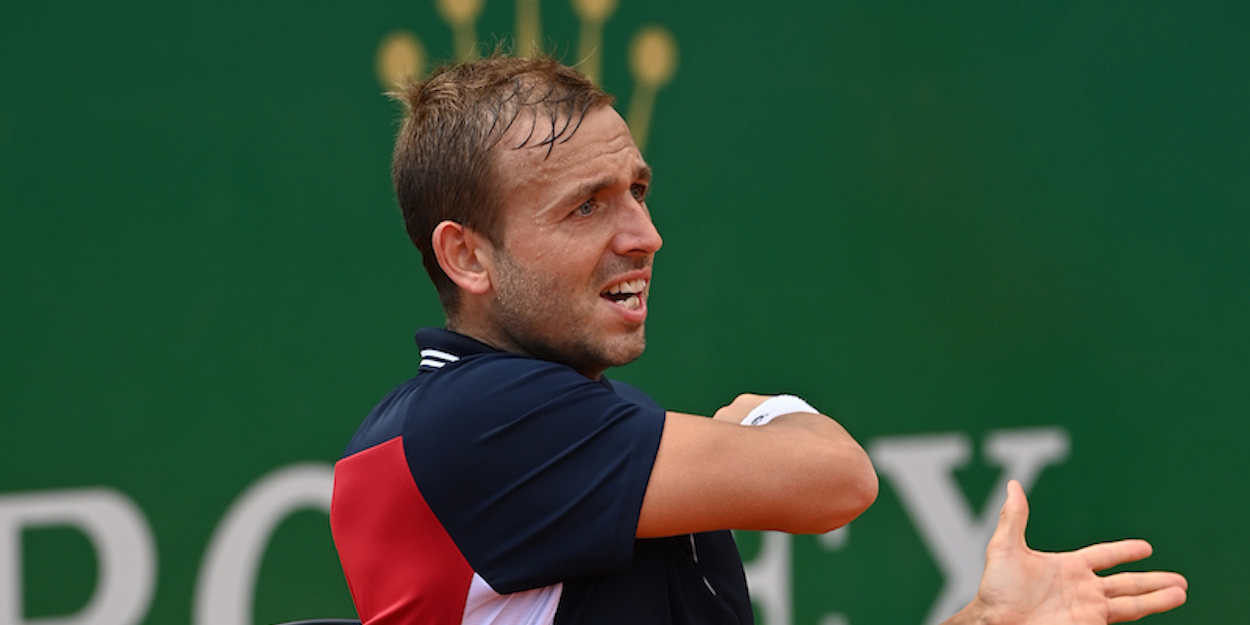 'He needs some manners,' Dan Evans hits back at Lorenzo Musetti in ongoing feud
Dan Evans did not respond positively when asked about Lorenzo Musetti following his victory over Novak Djokovic in Monte Carlo.
Dan Evans and Lorenzo Musetti are engaged in somewhat of a dispute on the ATP Tour at the moment, and Dan Evans added to the feud following his third round win over the world No. 1.
"Musetti should get some manners on him," the Brit said in his post-match press conference. "How he spoke last week was embarrassing.
"Let's not talk about Musetti in my press conference."
Evans and Musetti faced each other at the Sardegna Open in Cagliari recently, where Evans was the top seed. Musetti defeated the Brit 6-1, 1-6, 7-6 (10-8) in the second round.
Following that match, Musetti was quoted as saying "Evans disrespected me. I don't want to be treated like a young man," among other things, beginning the quarrel between the two men.
"Last week he said some things in the Italian press about me that was disrespectful," Evans added in his press conference. "Musetti, if he apologises, I will answer.
"He's a good tennis player, but he's got no manners."
All the skills on display 👌

Evans & Djokovic taking it up a notch in Monte Carlo!@DjokerNole #RolexMCMasters pic.twitter.com/nsGVwTGygN

— Tennis TV (@TennisTV) April 15, 2021
Lorenzo Musetti exited the Monte Carlo Masters in the first round to Aslan Karatsev. Dan Evans will play his first career quarter-final in Monte Carlo against 11th seed David Goffin.
(Photo credit Ray Giubilo)