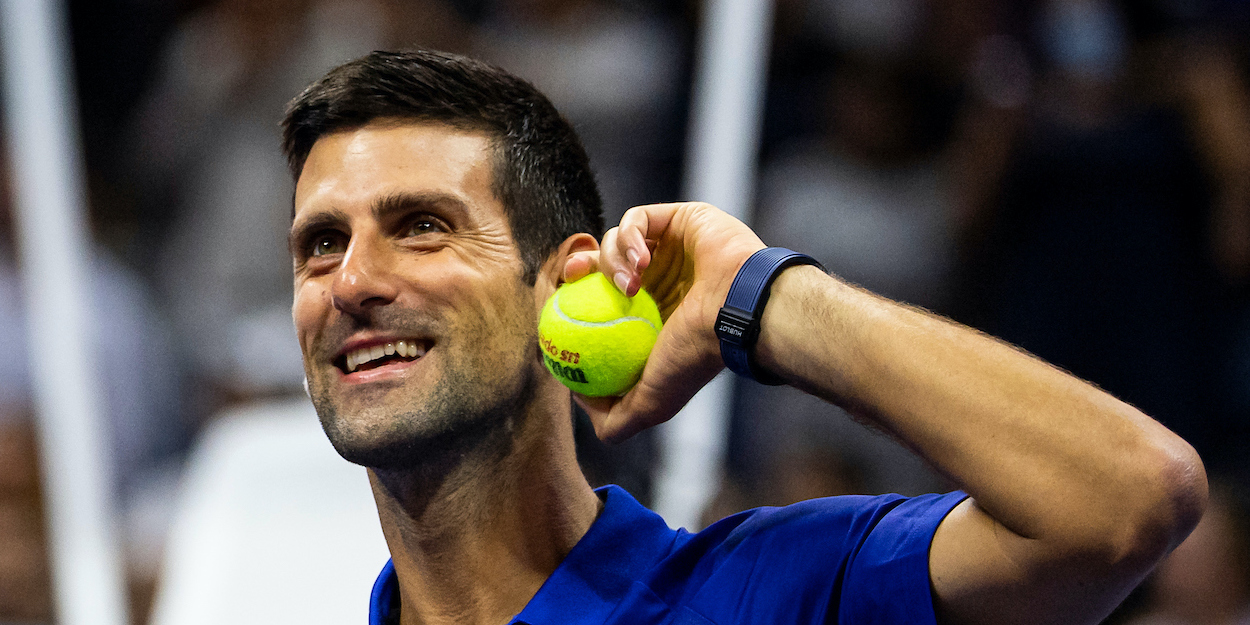 'He is totally unique' – Former number one urges greater appreciation for Novak Djokovic
Novak Djokovic cannot stop breaking records, with this seven-time Slam champion believing he deserves greater recognition for it.
The Serb claimed another one of those records by adding a 37th Masters 1000 title to his collection. That puts him one ahead of rival Rafael Nadal for the greatest tally of all time.
As such, former world number one Justine Henin has expressed her belief that Djokovic is worthy of more praise for his feats.
"He is totally unique," the former WTA star told Eurosport. "I think it's really about time – even though there are a lot of people who obviously respect his huge career – that people realise what he is achieving.
"You can like Djokovic, you can dislike him, there are many people who don't fancy his character. But what he is doing in his career, what the champion is doing, is simply extraordinary.
"There are not many who can bounce back like he can. We talk about today, but we can go back to a year ago, after the US Open (disqualification against Pablo Carreno Busta), we also thought we would find him hurt.
"And despite everything, even if he loses in the final at Roland Garros, he is still there. After that, he rebuilt himself, he won the Australian Open, and his ability to bounce back is just phenomenal."
Prior to that default at the 2020 US Open, Djokovic was 26-0 over the season. He had won the ATP Cup, Australian Open, Dubai Tennis Championships and Cincinnati Masters across that streak.
That Cincinnati title clinched the Double Career Golden Masters for Djokovic, meaning he has claimed all nine Masters 1000 events at least twice. No other man has even achieved the Career Golden Masters.
"And I think that this defeat in the final of the US Open was simply necessary to allow Djokovic to breathe, to recover, to show himself to be a bit human," Henin continued.
"Because, finally, he has perhaps never been so loved as when he lost so harshly in the final against Daniil Medvedev."
As a result of his Paris run, Djokovic also secured his seventh year -end number one crown. That put him ahead of his idol Pete Sampras, with whom he previously shared the record of six.