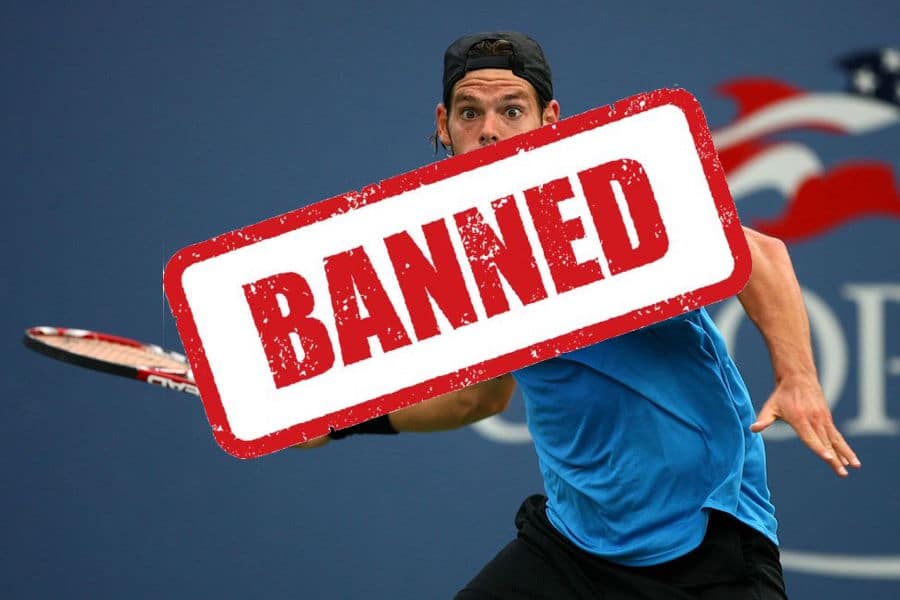 Has tennis got a problem with corruption?
The Tennis Integrity Unit is better equipped than ever to fight corruption but there are still ways in which the sport's authorities could help themselves
Report by Simon Cambers
In the offices of the Tennis Integrity Unit (TIU) in south-west London an email pings across the staff computers. This is how most investigations into cases of tennis corruption begin.
Any one of the thousands of emails, phone calls or discreet in-person tip-offs that the TIU receives every year could be the first shaft of light to penetrate a shady world of fixed matches, secret betting and bank accounts, coded email exchanges and covert meetings. It might be the starting point for weeks, months and even years of painstaking investigative work before action is taken against those involved. Or it might lead to nothing.
Corruption has become one of the most serious issues in tennis in the last decade, although insider betting is nothing new. For example Bobby Riggs, the incorrigible hustler who was Billie Jean King's opponent in the "Battle of the Sexes", admitted later in life that he had won £21,600 by secretly betting on himself with a London bookmaker to win the men's singles, men's doubles and mixed doubles at Wimbledon in 1939.
If he was playing today, however, it would surely not have been long before Riggs had his collar felt by one of the 17-strong TIU team, which is led by Nigel Willerton, a former senior officer with the Metropolitan Police in London. The TIU was established only 10 years ago but has investigated thousands of cases and brought to tennis justice 34 players and officials who have been suspended and/or fined.
Integrity in tennis has been under increasing scrutiny since July 2007, when a match in Poland between Nikolay Davydenko and Martin Vassallo Arguello created major headlines. Strange betting patterns in the match prompted Betfair, the world's biggest betting exchange company (where individuals bet against each other), to void bets worth more than $7m (more than £3.5m at the time). Corruption was never proved, but the match was the catalyst for the creation of the TIU.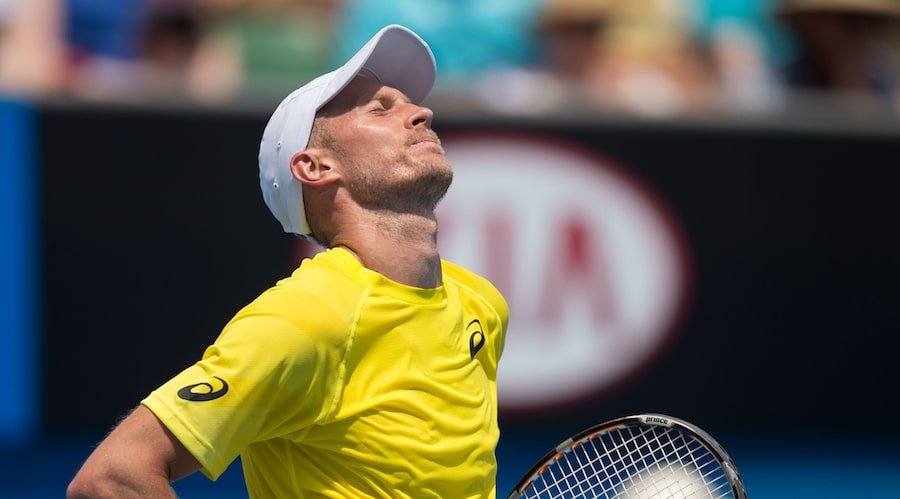 Tennis is now second to football in betting turnover in Britain. With only two possible outcomes, tennis matches are a perfect betting medium. That also makes them comparatively easy to fix, especially as only one player has to be corrupt. Thanks largely to the explosion in on-line gambling, betting is freely available now on almost every match at every level. Players have been caught betting on tennis, even if it is usually not their own matches.
There is a general acceptance in tennis that corruption is focused mainly on the lower-tier events around the world. The Grand Slam tournaments and major tour-level events now have prize money at such high levels that the temptation to fix a match or take part in spot-fixing – where part of a match is corrupted, such as deliberately losing a set – is logically much less. Lower down, however, prize money is so poor, particularly on the Futures tour, that some players find the rewards for fixing worth the risk.
Most investigations begin with what the TIU terms a "match alert", informing the unit that something may be awry with a match. When the alert comes from a betting company, it is usually because of suspicious betting patterns surrounding a specific match, such as a flood of bets on the player who would normally have been considered the underdog.
In 2017 there were 241 match alerts, down from a record of 296 in 2016 but up from 246 in 2015. Though an alert is by no means a definite indication of foul play, every one is investigated by the TIU, which is funded by the Association of Tennis Professionals and Women's Tennis Association tours, the International Tennis Federation and the four Grand Slam events.
The vast majority of alerts are about matches at the lower levels. The highest-ranked player to be successfully charged with corruption of any kind was Daniel Koellerer, an Austrian who reached No 55 in the world but who spent most of his career at Challenger and Futures level with his ranking in the mid-hundreds.
Catching a cheat and proving their guilt beyond doubt is extremely difficult. In many countries, match-fixing is not actually illegal. Convincing police to act on sports corruption has often proved troublesome. In many countries, gambling is barely regulated at all; where that is the case, money laundering can also be an issue.
So how does the TIU act on an alert or report? First, all the information is assessed. In the lifetime of the TIU, the number of memorandums of understanding with bookmakers has vastly increased, with the bookies alerting the TIU to any unusual or suspicious activity. The TIU also works with regulators, licensees and the likes of the European Sports Security Association (ESSA), which monitors betting markets for suspicious activity.
If it is deemed that corrupt activity may have occurred, an investigation begins. Suspects are interviewed and questioned about the relevant accusations. Witnesses are consulted, while analysts inside the TIU pore through data and – if they can get hold of them – individuals' financial records.
This is where the problems can multiply. Though the TIU has the right to ask for mobile phone and computer records, individuals are not compelled to hand them over. This refusal can lead to a sanction in itself – several players have been banned for it – but it also slows down investigations and in some cases makes it almost impossible to prove wrongdoing.
Officials have been known to take a last-minute flight to fly to an event and interview players as they walk off the court. Some approaches to invite players to throw matches can even come via social media, which can offer potential proof for investigators.
If there is enough evidence to proceed, the TIU hands over a file of evidence to the four Professional Tennis Integrity Officers, representing the four Grand Slams, the ATP and WTA tours and the ITF.
The case will then be considered at a hearing, held by an independent Anti-Corruption Hearing Officer (AHO). At this hearing representatives of both parties put their cases and arguments, while witnesses can be cross-examined. The AHO then issues a decision in writing, summarising the case and reasons for guilt or innocence, which can include lifetime bans and hefty fines. The decisions are then reported publicly by the TIU, though both parties then have the option of appealing the decision to the Court of Arbitration for Sport, which convenes another independent hearing.
Potential punishment can be reduced if the accused offers "substantial assistance" related to other cases of corruption involving other players and/or officials. David Savic, a Serb who was banned for life in 2011 for three offences, was allowed to return to the sport in 2016 as a coach, having helped the TIU with evidence about others.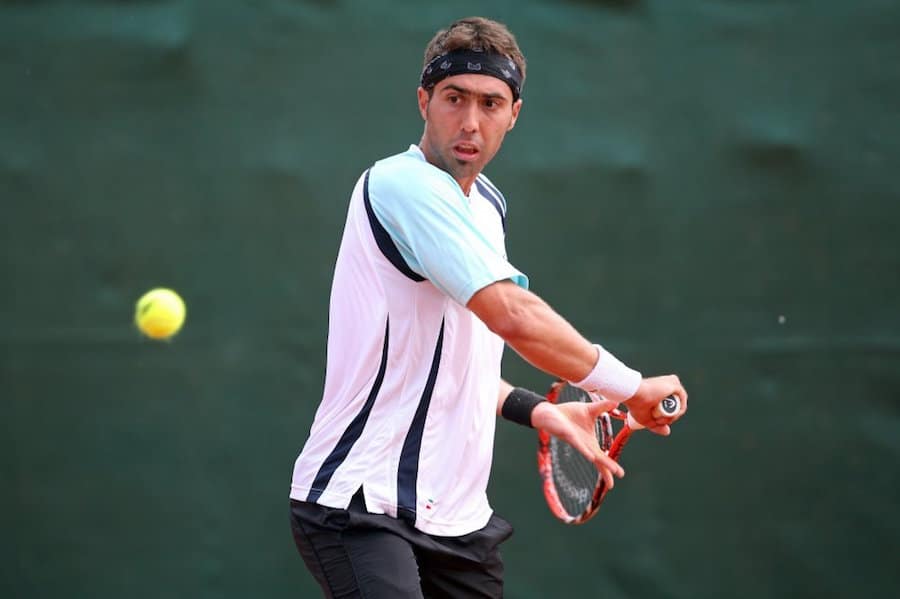 The various governing bodies consider corruption to be as big a problem as doping. The ITF's plans for a Transition Tour, reducing the number of professionals from a reported 14,000 in 2016 to a maximum of 750 men and 750 women, may go some way to helping, especially if prize money is increased, but tennis still has a big problem – and some of it is of its own doing.
The four Grand Slam events and the ATP and WTA tours all sell their "data rights" (effectively the "live scores", which update the match score after every point) to outside companies, which then sell that data to bookmakers, among others. It is an obvious conflict of interest, but until now the significant income this generates seems to have eased consciences.
The data rights issue is one of several areas that will no doubt have been investigated by the Independent Review of Integrity in Tennis, which was set up early last year and was expected to publish its findings imminently. Stopping "in-play" betting – whereby punters can bet on a match while it is being played – could help enormously with the fight against corruption. And should tournaments be allowed to have "betting partners" or be sponsored by one, when players, coaches and anyone connected with the game is not allowed to bet?
In the past two years the TIU has more than doubled its staff numbers, improving its capacity to investigate potential cases. The total funding for the TIU has risen from $2.4m (about £1.7m) in 2016 to $3.71m (£2.6m) in 2018 and is expected to increase again in the coming years. Education of players, officials and all "Covered Persons", which includes journalists, has improved, resulting in more direct information to the TIU.
Corruption is unlikely ever to be prevented entirely. But the battle is on.
Tennis Investigation Unit in numbers:
7 – the number of tennis bodies which fund the TIU – the International Tennis Federation, the Association of Tennis Professionals, the Women's Tennis Association and the four Grand Slam tournaments (Australian Open, French Open, Wimbledon and US Open)
122 – the number of "match alerts" received by the TIU concerning matches at men's Futures tournaments in 2017. There were 71 match alerts from men's ATP Challenger events, 29 from women's ITF tournaments, nine from the ATP tour, three from the WTA tour and seven from the four Grand Slams
55 – the percentage increase in the TIU's budget between 2016 and 2018. This year's budget amounts to $3.71m. The ATP and WTA each contribute 25 per cent, while the ITF and four Grand Slam tournaments contribute 10 per cent each
17 – the number of staff employed by the TIU, which makes it one of the best resourced integrity operations in professional sport. The number of staff has more than doubled in the last two years
3 – the number of players who were handed lifetime bans last year as a result of prosecutions by the TIU. The unit prosecuted a total of 14 corruption cases in 2017 and was involved in two appeals heard by the Court of Arbitration for Sport
30,000 – the number of players, officials and tournament staff who have completed the Tennis Integrity Protection Program (TIPP), which is a key part of the TIU's education and training work. Players are now required to complete an updated TIPP every two years
For more incredible investigations and reporting like this get your copy of Tennishead magazine or subscribe for free to our amazing email newsletter