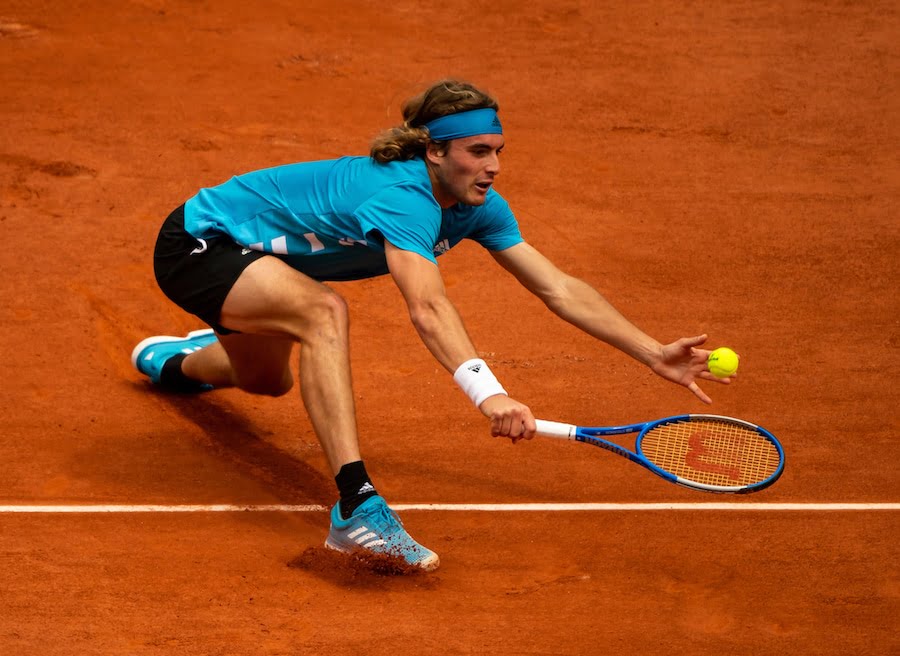 Greek sensation Stefanos Tsitsipas breaks another record at the 2019 French Open
He's rapidly becoming the most talked about player outside the Big 3 of Federer, Nadal and Djokovic and another record to add to his name will only increase the buzz 
Stefanos Tsitsipas is the 20 year old Greek tennis sensation who seems to have it all but he's just got more by breaking the record to become the first ever man born in 1998 or later to reach the third round of the mens singles at Roland Garros.
They say that records are meant to be broken and this record was obviously going to be broken at some point but it's the person who's done it that makes this so interesting.
Many followers believe that Tsitsipas has got what it takes to fill the boots of the ageing old guard like Federer and Nadal. He's showing that he can win on all surfaces having had a scintillating run on the red clay of Europe this season plus he doesn't seem to get fazed when facing the big occasions.
His record of 3 titles on the ATP Tour so far is a promising start for someone so young and to reach a career high of 6 in the World in just your second season on the main ATP is pretty impressive stuff.
His first two matches at Roland Garros this year have seen him comfortably win with the loss of only 1 set and his next round doesn't look to be that much tougher than his first 2 rounds. The real tests will start to come if Tsitsipas can reach the fourth round where a whole host of classy opponents could potentially lie in wait. Wawrinka, Garin, Dimitrov or Cilic will be at the other end of the net and that will give us a chance to see if Tsitsipas really has what it takes to go deep in this years French Open.
The numbers from his second round win look like this: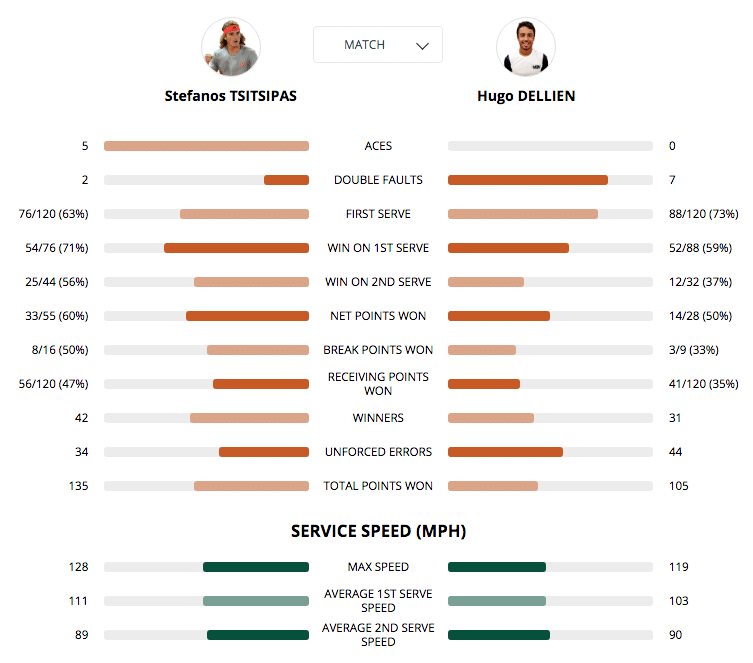 To follow the action at the French Open check out our guide to the tournament or keep visiting our news section for daily updates on all the action at the 2019 French Open. If you want to watch the French Open on TV then follow our advice here