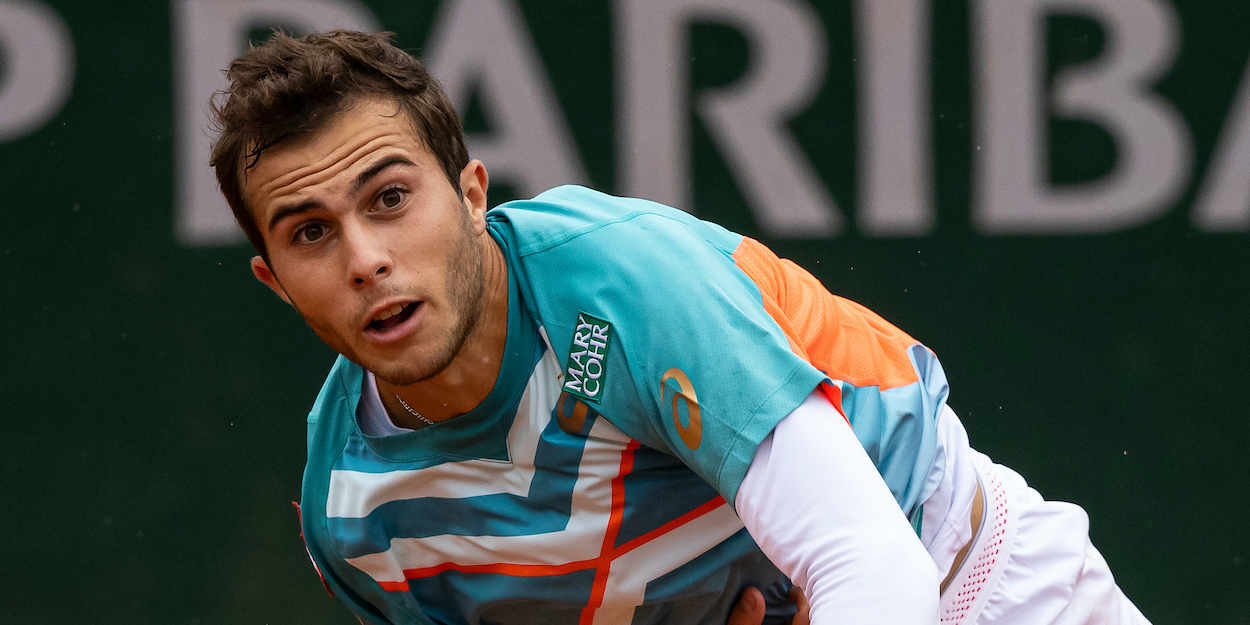 French talent sinks seed in Paris to keep Next Gen ATP Finals hopes alive
A French youngster put on a courageous display to defeat Pablo Carreno Busta and strengthen his push to qualify for the Next Gen ATP Finals.
21-year-old Hugo Gaston came to the attention of the tennis world at Roland Garros 2020.
There, he defeated 2015 champion Stan Wawrinka 2-6, 6-3, 6-3, 4-6, 6-0 to reach the fourth round at his home Slam.
Since then, the rising talent has climbed from world number 239 to 103rd in the rankings.
Gaston came through tournament qualifying for Paris. He defeated former world number five Kevin Anderson and fellow Next Gen prospect Lorenzo Musetti.
He then overcame compatriot Arthur Rinderknech in the first round from a set down to set a meeting with 12th seed Pablo Carreno Busta.
The Spaniard had defeated Gaston in the first round of last year's Paris Masters by a one-sided scoreline of 6-3, 6-2.
Fight from Gaston brought the opening set this time to a tiebreak, but Carreno Busta still took the first set 7-3 in that breaker.
However, backed by the crowd, Gaston did not back down. He claimed the next two sets 6-4, 7-5 to equal that biggest win of his career over Wawrinka in October 2020.
Carreno Busta is currently 17th in the world, the same ranking Wawrinka possessed when Gaston defeated him.
As a 21-year-old, Gaston is eligible to compete at this year's Next Gen ATP Finals in Milan. He is currently ninth in the race, one spot off qualifying with one place remaining.
After defeating Carreno Busta, Gaston trails Juan Manuel Cerundolo of Argentina by just 58 points.
If Gaston wins his next match to reach the Paris quarter-finals he would overtake Cerundolo and qualify for Milan outright.
Somewhat poetically, to reach the quarter-finals Gaston would need to defeat the victor of Jannik Sinner versus Carlos Alcaraz. Both those men have qualified for the Next Gen Finals, with Sinner even pushing for the ATP Finals proper.