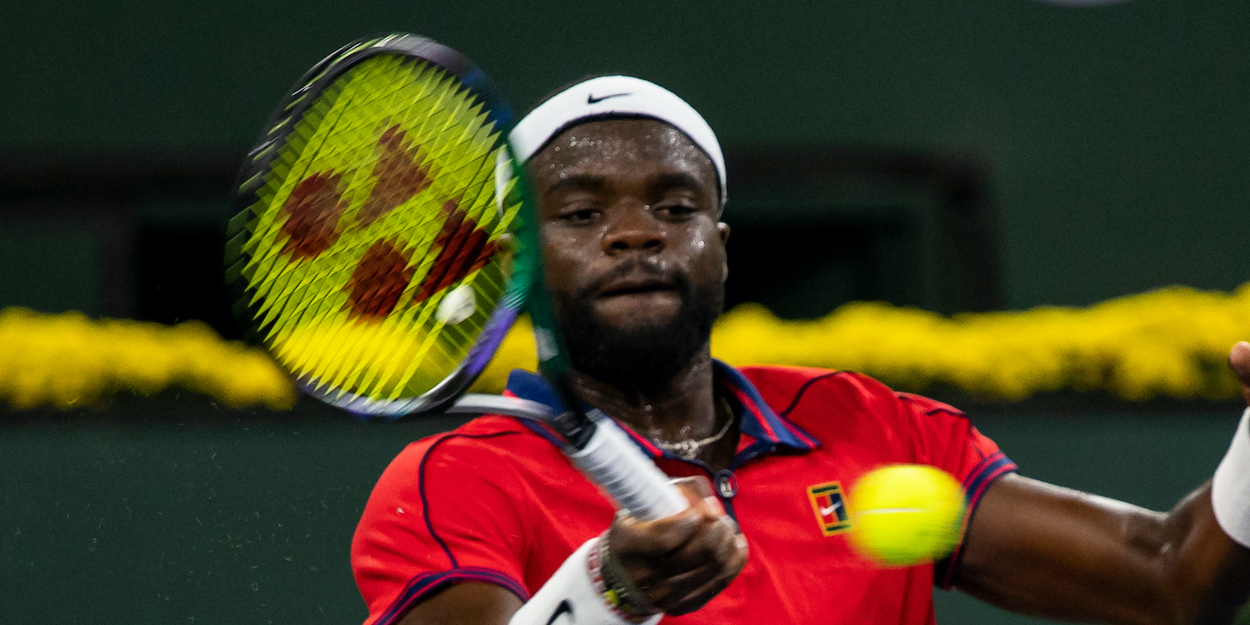 Frances Tiafoe trumps Stefanos Tsitsipas in repeat of Wimbledon heroics
Frances Tiafoe has beaten Stefanos Tsitsipas for the second time this season, rallying from a set down to defeat the world number three.
The two men were facing off for the third time in 2021, battling to reach the Vienna open semi-finals.
Tsitsipas claimed the opener 6-3 before Tiafoe levelled by taking the second 6-3 also. The Greek was then 3-0 up in the decider over Tiafoe before the world number 49 roared back to clinch the victory 6-4 in the third.
In fact, scenes were reminiscent of Tiafoe's upset victory over Tsitsipas in the first round of Wimbledon back in June.
"[Tsitsipas] is a player I really like to play against, I like the match-up" Tiafoe expressed in his post-match interview. "He's a hell of a player.
"But, I really wanted to win tonight. I love playing the best players in the world. I've said it for a long time now. I think my game matches up great against the best players.
"The key is to just keep battling, stay with them. I was super animated today, positive [and] negative emotions. But, I was going to compete until the end and that's what I did."
Tiafoe now holds a 27-21 win-loss record on the ATP tour this year. His winningest season came in 2018 with a 28-27 win-loss record, a tally the American looks set to surpass in 2021.
With a career-win-loss record of 97-116, Tiafoe also approaches his 100th career victory on the tour.
The interviewer then asked if this was up there as the best attitude that Tiafoe had ever shown in a match.
"For sure. Top players are so good when they're ahead. So, it wasn't easy. But he felt me staying there [with him] and he gave me some double faults.
"I took advantage. Any little thing he gave me I took advantage of it and ran with it."
Tiafoe will next face Diego Schwartzman in the quarter-finals. The two men have face twice before, both in 2021, with Schwartzman coming out on top on both occasions.