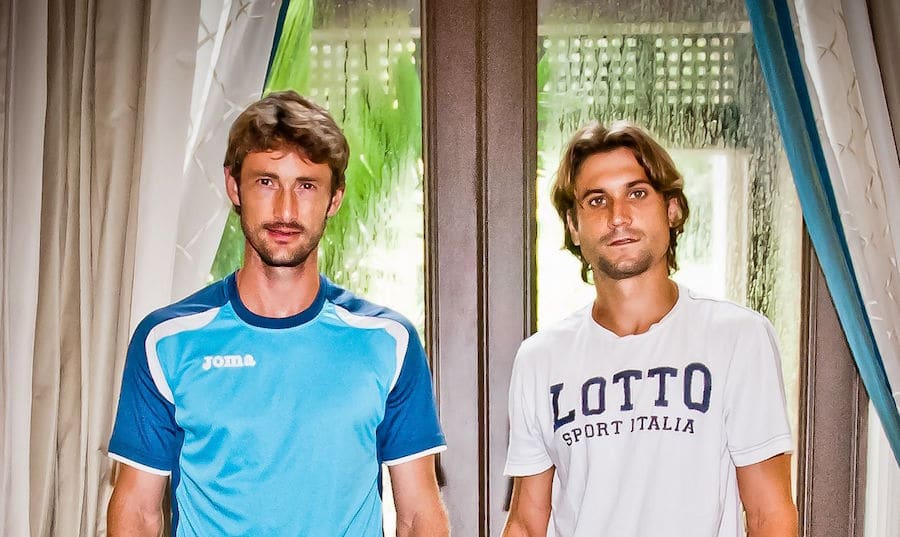 Former World No.1 pays tribute to David Ferrer: "Standing out in the Nadal & Federer era was not easy"
Juan Carlos Ferrero, French Open champion and great friend, pays an emotional tribute to the ATP legend David Ferrer as he retires from professional tennis after 1,111 matches on the ATP Tour
"What can you say about someone you've lived alongside for so long? What really stands out from such a successful career? All I can say to David is thank you. Thank you for giving us your tennis and your way of being for so many years.
The world of tennis will miss him very much, and Ferrer is the living example of effort and perseverance; competing in a time of great players like Nadal or Federer, where standing out was not easy, he has achieved incredible things such as becoming the World No.3 and remaining in the top 10 for so many years.
Future generations of aspiring tennis players will analyse his career, and they should do so because David has shown us all that a life based on hard work, discipline and humility can help you achieve great goals. His tennis life is a clear example of a work philosophy with which I identify closely and I consider key for the next generations to adopt. Undoubtedly, it embodies all the values ​​that I believe tennis should transmit, being an example for all those who want to practice it. And that's why we can only say "THANKS".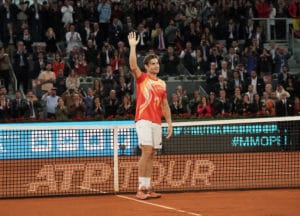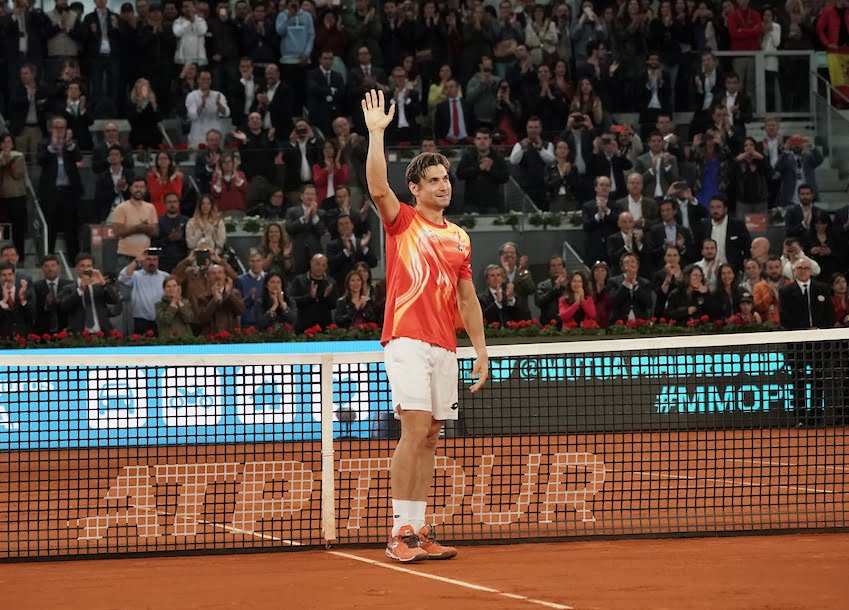 We would all have loved to continue enjoying his play on the circuit for a little while longer, but I think it has been a wise move to retire now. His body cannot take it forever but in the last tournaments he played in 2019 he has managed to demonstrate his usual brand of great tennis that we have enjoyed for so long, only succumbing to players from the worlds Top 10 in his last few events.
David has an incredible capacity to struggle and sacrifice right up to the end of every match even as his career started to wind down. He has won the love and admiration of all players and fans around the world. The public knows that he always gave everything and that is really appreciated. And this same attitude makes his competitors admire him as well.
Personally, for me David has been and always will be a great friend. I have been lucky to enjoy and share great moments with him. Our careers coincided throughout our childhood and on the ATP circuit. We started off training together at what is now my academy, and then we played regularly on the circuit.
When we first met at the academy we were young and we still had a long way to go, but it was a long journey together that helped us both mature. The fact that we had the chance to take this journey together makes me very happy.
Amongst many other shared experiences, we both triumphed at the ATP 500 in Valencia. I choose to retire at the same event in 2012 and it makes me so glad that David was there for me a lot during that final year of my professional tennis life. David won that Valencia tournament and the first thing he did was go to the stands to dedicate it to me. It is something that I greatly appreciate. I would love to return the favour in some way.
In September we are having one final match at the Ferrero Academy. We want to say goodbye at our home and we're going to make it a big occasion. I hope it can be half as special as it was for me when he dedicated his Valencia win to me in 2012. David, you are undoubtedly my best friend of the circuit and I wish you the best for your new adventure. You know that whenever you need me, I'll be there!"
About the author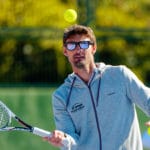 Juan Carlos Ferrero was known as 'The Mosquito' as he battled his way to No.1 in the world. His style of play was built around his incredible court speed and powerful hitting. His greatest achievement was winning the men's singles at the 2003 French Open but he also made the final of the US Open that year and followed it up with a semi final spot at the Australian Open in 2004. 14 of his 16 ATP Tour singles titles came on clay and he ended his career with a winning 479 – 262 singles record. He now spends his time at the Juan Carlos Ferrero Tennis Academy in Alicante, Spain
Look ahead to 2019 with our guide to every tournament on the ATP Tour, the WTA Tour and the ITF Tour
If you can't visit the tournaments you love then do the next best thing and read our guide on how to watch all the ATP Tour matches on television in 2019
To read more amazing articles like this you can explore Tennishead magazine here or you can subscribe for free to our email newsletter her