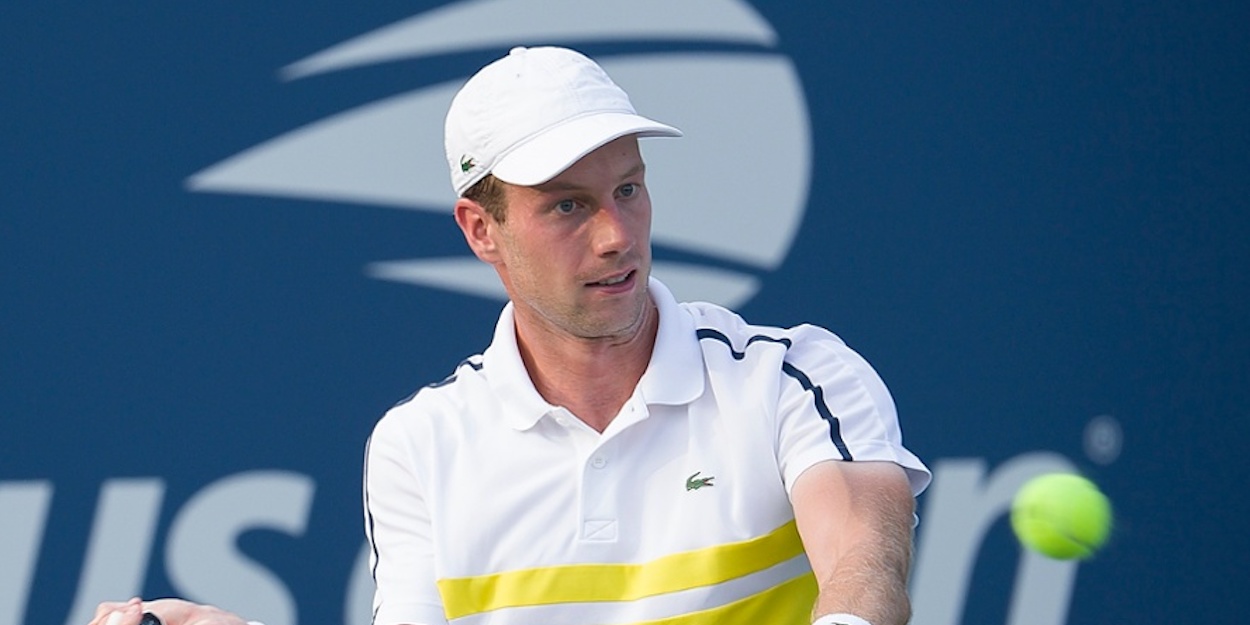 Five things to know about Botic van de Zandschulp
Find out more about Botic van de Zandschulp, the Dutch qualifier having a career-best season and Slam run.
The 25-year-old has burst into the mainstream tennis consciousness this year with multiple Slam appearances, the best coming at the US Open.
Here, Tennishead takes a look at fives things for you to know about the new name on the block.
1) Get that name right
Botic van de Zandschulp is quite a mouthful to pronounce for a non-native speaker, and not everyone has been nailing the name on commentary for the tournament.
Check out this clip from one of the Dutchman's tournament press conference to get it right and impress fellow tennis fans.
(PS Zandschulp means 'sandshell' in Dutch)
2) A Challenger Tour stalwart
Botic van de Zandschulp has spent his career outside the top-100, almost exclusively making his way on the ATP Challenger Tour just below the level of the ATP Tour.
Since turning pro in 2015, he has made 39 Challenger event appearances, with one tournament win at Hamburg in 2019.
This is compared just two main draw ATP Tour appearances, both in 2021, at the Great Ocean Road Open in Melbourne and in Rotterdam as a wildcard.
As such he has amassed a 3-2 win-loss record at non-Slam tour events.
3) Qualifier grind
Prior to the 2021, van de Zandschulp had never made a main draw Slam appearance, having previously entered qualifying for the Australian Open and Roland Garros in 2020.
But this year, the Dutchman has appeared in the main draw of every Slam, coming through qualifying each time, including as a lucky loser for Wimbledon.
As such, his run to the US Open quarter-finals has come from winning seven consecutive matches, including a two-sets-to-love comeback in the first round and a five set triumph over 11th seed Diego Schwartzman.
4) A massive leap
As a result of the US Open run, Botic van de Zandschulp is set to break into the top-100 for the first time in his career, more than convincingly too.
As it stands, the Dutchman is set to move from his current career-high of world number 117 all the way up to world number 62, higher should he pull off a major upset against world number two Daniil Medvedev.
5) Dutch delight
In reaching the last eight in New York, van de Zandschulp is representing the Netherlands well.
He is the first Dutch man to reach the quarter-finals of a Grand Slam since Sjeng Schalken did so at Wimbledon over a decade and a half ago in 2004.