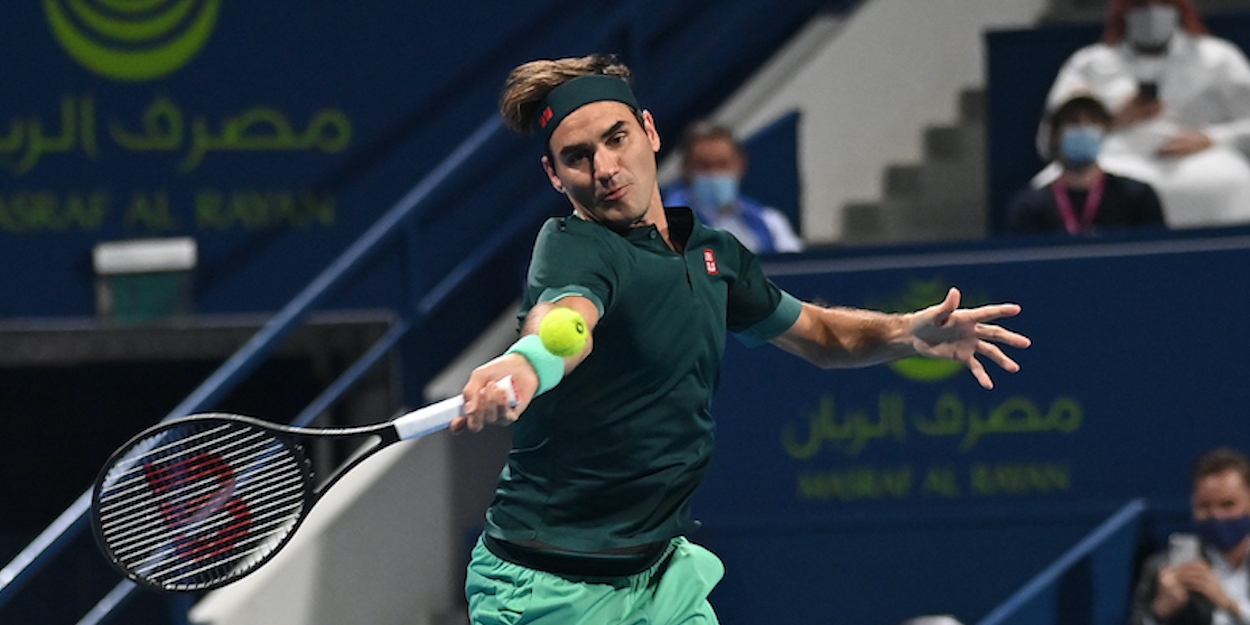 Federer 'regained his panache' in Geneva claims Monfils
Roger Federer is on track to finding his top form according to Gael Monfils, after the two shared a practice session at the Geneva Open.
Gael Monfils insists that Roger Federer is on his way to some good form at the French Open and beyond since the two hit in Geneva.
"In one day, he had really picked up the pace," Monfils told Roland Garros. "It's fabulous, the speed with which he found his rhythm, his panache. I can see the difference in his movement, in the quality of his shot, which had evolved a lot.
"I think that the week of training he's doing here means that he's going to evolve even more."
Federer has only played three tour matches since the 2020 Australian Open, including just one on clay, losing to Pablo Andujar in Geneva.
But Monfils is confident that the Swiss maestro can do well at the French Open
"He's so strong, so talented," Monfils added. "We're talking about a legend in our sport. I found that in a very short time, in two days, his level of play had risen dramatically.
"I can imagine, with a little more time, coming back to play with the guys he had to train with all week, really picking up the pace and the tempo.
"I think he wants to do well. That's my opinion. If he's coming here, it's because he feels like doing something really good. I'm as impatient as you are to see how he will manage it.
"It's interesting to see how a legend like him is going to handle all this…(but) what I saw in one weekend was already extraordinary."
Gael Monfils faces Albert Ramos-Vinolas in the French Open first round, while Roger Federer will face Uzbek qualifier Denis Istomin.