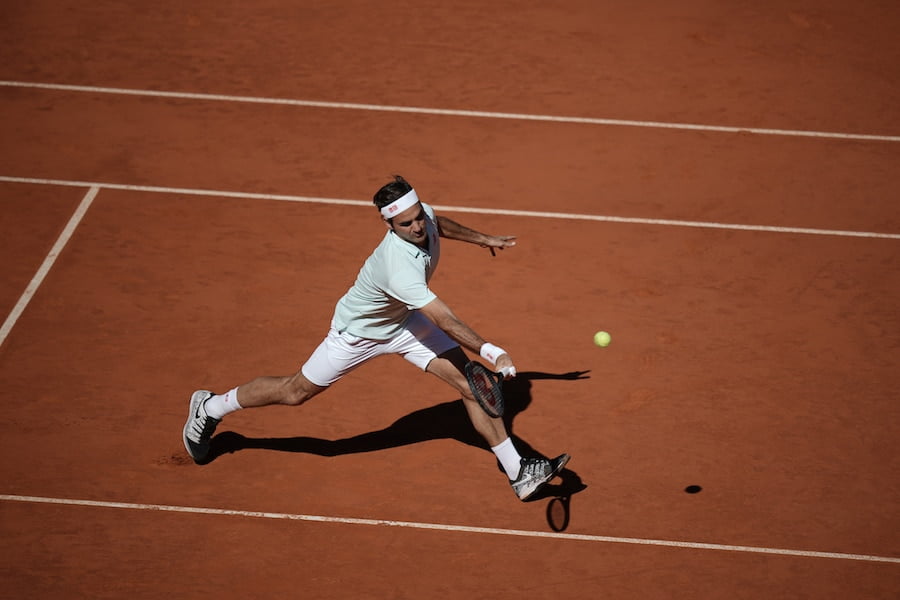 Federer practises at Roland Garros and feels no pressure because "what is there to lose?"
World No.3 and former champion Roger Federer has been practising at the French Open in advance of his first match their in 2019 safe in the knowledge that he feels no pressure after a 3 year absence
Federer was interviewed earlier this month and spoke openly about his attitude towards the French Open this year and his feelings towards clay in general.
He was honest when he said that playing on grass came naturally to him but he had to work at clay. Even though some of his first experiences as a professional tennis player were on clay he's never achieved quite as much on this surface than the other surfaces such as grass and hard.
Maybe that's why he's been so keen to practise with clay court experts as was witnessed yesterday when he walked onto the practise court with Diego Schwartzman, a renowned 'dirt baller' who would allow Federer to gain experience against the type of player he has struggled with in the past.
In the interview Federer was open about the fact that the movement on clay and the need to control the sliding was one of his biggest challenges. He admitted that in the past he's been forcing himself to slide whereas the great proponents of clay, such as Rafa Nadal, only seem to slide when they have to.
Federer has been practising with British player Dan Evans at a small club in Switzerland where he's a member.
To follow the action at the French Open check out our guide to the tournament or keep visiting our news section for daily updates on all the action at the 2019 French Open. If you want to watch the French Open on TV then follow our advice here