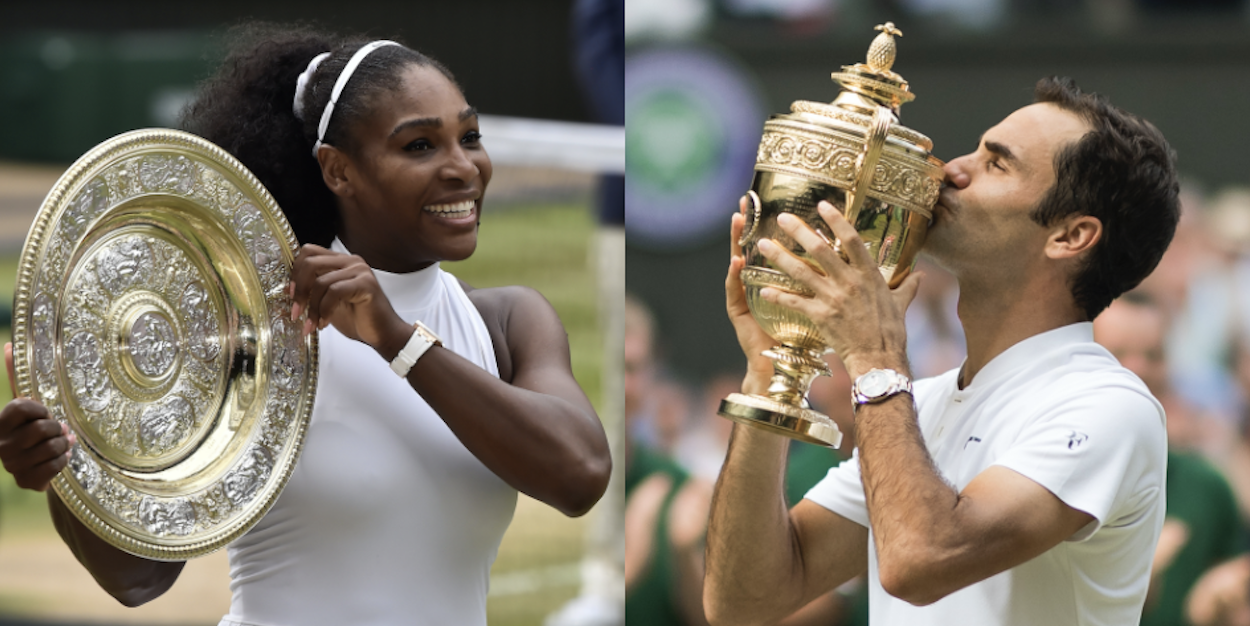 Federer overtakes Serena Williams with astounding Grand Slam stat
Roger Federer has reached an incredible career milestone to surpass Serena Williams while competing at Wimbledon 2021.
Serena Williams and Roger Federer have 23 and 20 Grand Slam singles titles respectively, with both enjoying careers that began back in the 1990s.
Federer has taken part in 81 Grand Slam main draws to date including this year's Wimbledon, while Serena has competed at 79.
Coming into Wimbledon 2021, both players had very similar records at Majors, sharing the exact same number of Slam wins, with Federer on a 365-59 win-loss record, while Serena was 365-53.
But with Serena's unfortunate withdrawal due to injury while Federer benefitted from a win due to his opponent's withdrawal in the first round, the Swiss has become the active player with the most Grand Slam wins on either the WTA or ATP tour.
At time of writing after defeating Richard Gasquet in the second round, Roger Federer now has 367 career wins at Grand Slams.
Furthermore, Roger Federer has over 100 career wins at two Grand Slam tournaments, Wimbledon (103) and the Australian Open (102).
Serena Williams and Rafael Nadal are the only two other active players with over 100 wins at a Slam. Williams has 106 career wins at the US Open, while Nadal has 105 career wins at Roland Garros.
Roger Federer can extend his lead over Serena Williams by defeating Cameron Norrie to reach the fourth round of Wimbledon.