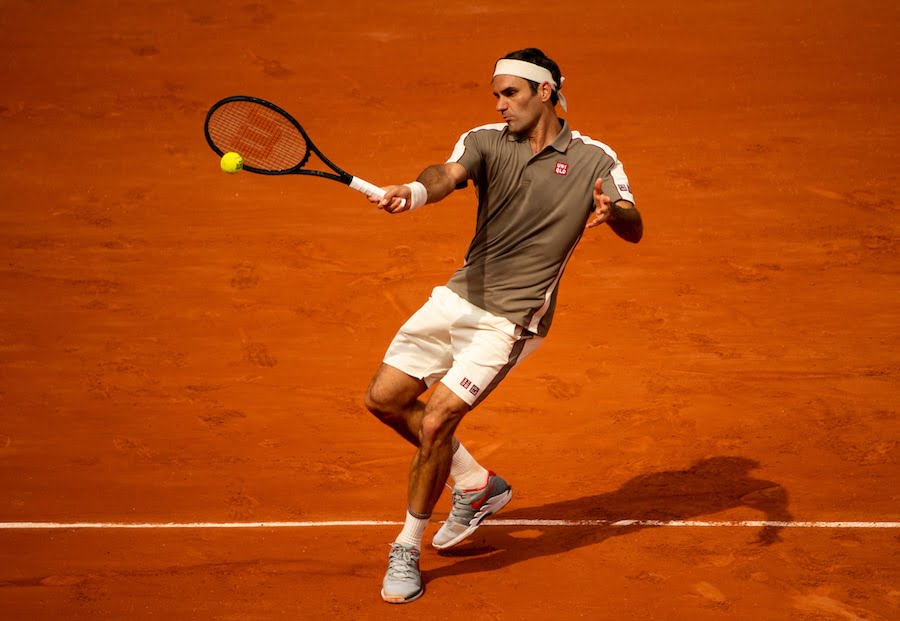 Federer, Nadal & Tsitsipas on show at busy day in Paris: Day 4, French Open 2019
It's a day for German tennis fans to hold their breath and hope for the best as two of their lesser known players face the mighty challenge of toppling two of the greatest players ever to walk onto a tennis court
Fans at Roland Garros on Day 4 of the French Open will be treated to watching Roger Federer, Rafa Nadal and the player many people tip to take over their legendary status, Stefanos Tsitsipas. All three stars will play their second round matches today and they will be expected to cruise through against lesser known opponents.
Federer faces giant German Oscar Otte, the World no. 144, who is enjoying his best season to date. Playing most of his tennis on the challenger circuit he's made it into two finals but not won a trophy yet and accumulated $54,238 in prize money.
Compare this to his illustrious opponent Federer and you'll see why he's not going to be anyones favourite for this match. Federer has already won two titles with a 22-3 win loss record and has accumulated $3,117,228 in prize money.
Nadal also faces German competition in his opponent Yannick Madden, currently ranked No. 114 in the World. He's also made it into two finals on the Challenger circuit and accumulated just over $60k in prize money. Having begun his tennis career at the age of 3 by playing against a garage door he should be well prepared for playing Nadal who often feels like a brick wall when you play against him.
Stefanos Tsitsipas faces Bolivian World No. 86 Hugo Dellien who is likely to offer stiffer competition than the two players facing Nadal and Federer. Dellien is already a winner this year on clay at the Santiago challenger tournament. In fact of the 14 tournaments Dellien has played in only 1 of them was not on clay!
But Tsitsipas is fast showing why he's tipped be the next World No.1 as he continues to perform brilliantly on all different types of surface. Having won on clay in Estoril then made the final of Madrid and the semi final of Rome his credibility as an all court player has increased dramatically.
The order of play on Wednesday 29th May for the show courts at Stade Roland Garros is as follows: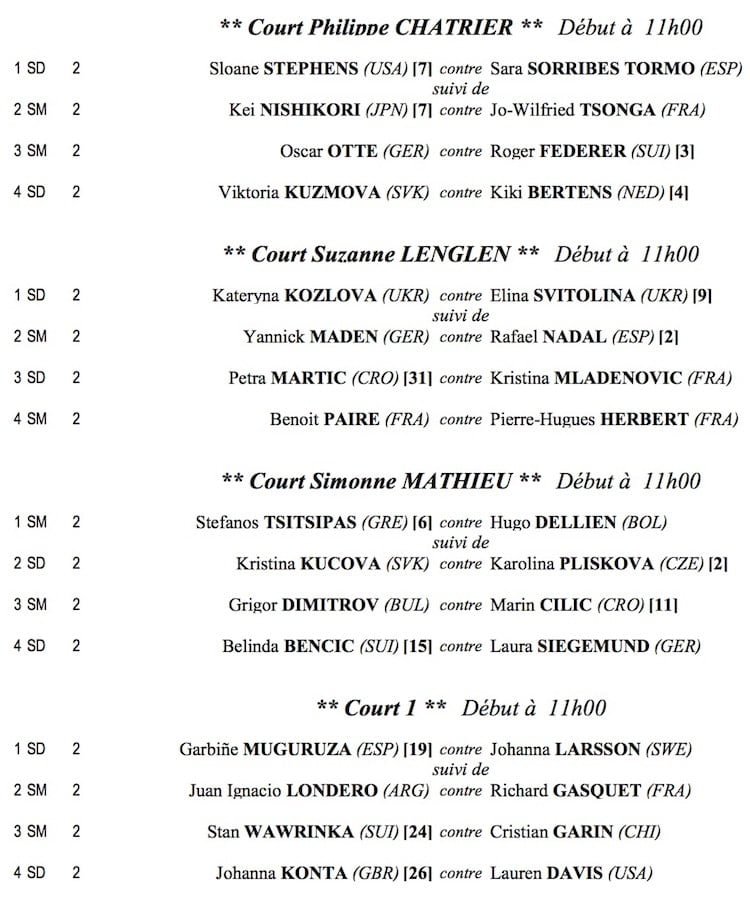 You can see the full order of play for every match to be played at Roland Garros today by clicking here
To follow the action at the French Open check out our guide to the tournament or keep visiting our news section for daily updates on all the action at the 2019 French Open. If you want to watch the French Open on TV then follow our advice here