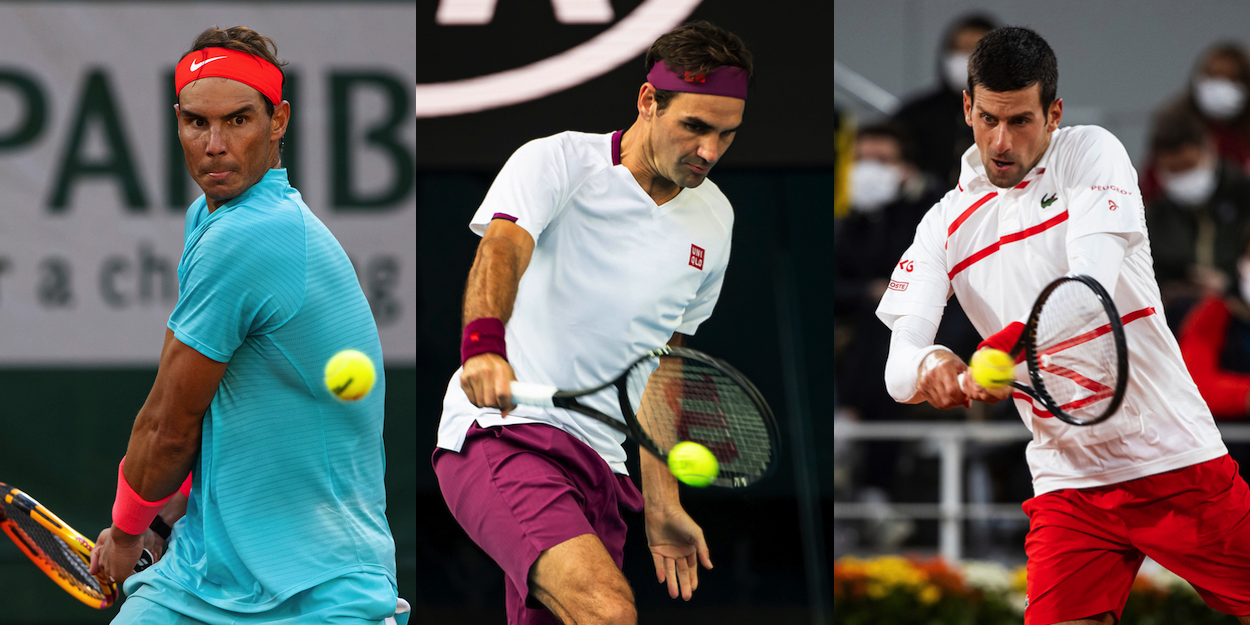 'Roger Federer and Rafael Nadal both a burden and blessing for Novak Djokovic' declares respected analyst
Novak Djokovic is the player he is today very much because of Roger Federer and Rafael Nadal, according to this renowned tennis writer.
The GOAT debate goes on in trying to determine who is the greatest among Federer, Nadal and Djokovic.
New York Times tennis writer Christopher Clarey has now given his two cents on the matter.
"I'm not going to make a call on who is the best of all-time," Clarey told Kevin Palmer in an interview. "But Novak looks like he is the best player in pure results on who is the best player in this era.
"In my view, it has been both a burden and a blessing for [Djokovic] to have [Federer] and [Nadal] around. If he was the dominant player in tennis, he wouldn't have become the player he is now.
"To have a chance to go after the great champions who were so popular and to beat them on their best surfaces was a great opportunity for him and he has seized that."
On, Djokovic has defeated Federer in three of their four meetings at Wimbledon. All three of those victories were in finals (2014, 2015 and 2019).
On clay, the world number one has defeated Nadal twice at Roland Garros. Djokovic is the only man to achieve such a feat. Moreover, Djokovic has a winning record against both men.
"Who is the greatest of all-time in tennis?" Clarey continued. "That's a different debate. Does it come down to their performance and achievement on the court or is also about what they have brought to the sport?
"In that situation and with a wider lens, Roger's argument gets stronger as he has had. He's had a huge impact with fans and people outside of the sport of tennis.
"I won't make a call on who the greatest of all time, but Novak will win that debate on pure results."