EXCLUSIVE: Trusted advisor says "Where Serena is concerned, you learn never to rule out anything"
Nick Bollettieri, the legendary coach to some of the World's greatest ever players, believes the former world No 1 Serena Williams will give everything to make her comeback a success
Some people raised their eyebrows when Serena Williams started her comeback at the end of last year, less than four months after the birth of her first child. Did her return to tennis surprise me? No way, baby! Competing is in Serena's blood. It's what has driven her to such wonderful heights and made her the great champion that she is.
I've known her for more than a quarter of a century, ever since Richard Williams brought Serena and her sister Venus to the IMG Academy in Florida, which I had founded in 1981. They were only nine and 10 at the time, but their father was already convinced they were on the path to greatness. "My two girls are going to be bigger stars than Michael Jordan," he told me.
Holy cow, what an impression they made even on that very first day. Not only did they give the balls a mighty whack but they were also clearly girls on a mission. There was never any messing around with Serena and Venus: they were there to work.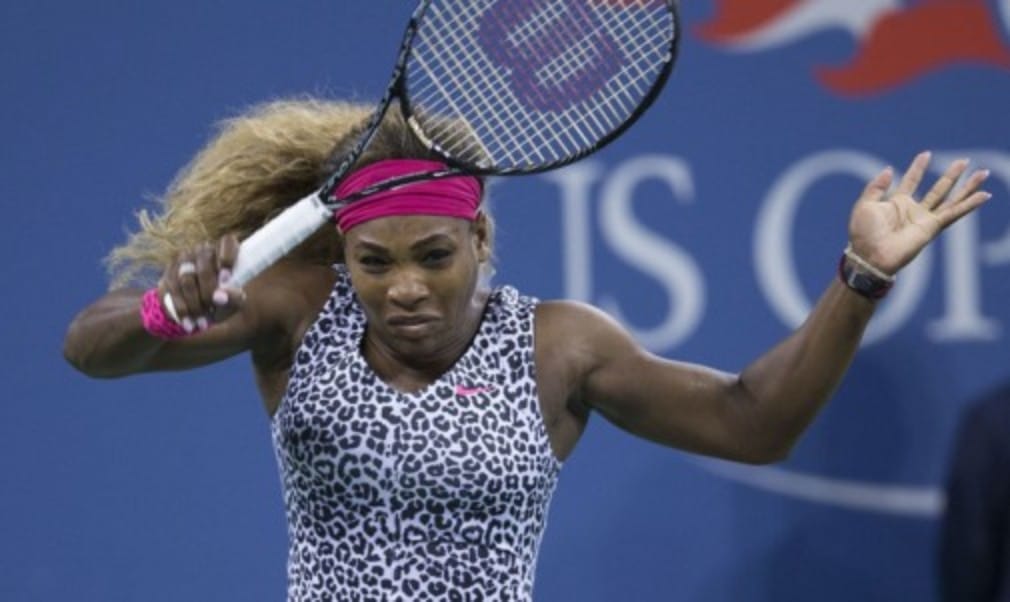 It's been like that ever since. Just look at Venus. She's coming up to her 38th birthday and has been dealing with serious health issues for a number of years now, yet she's still going strong.
Serena has had physical problems of her own over the years, including a blood clot in a lung and horrific injuries to her foot when she stepped on some glass in a restaurant, but has kept bouncing back to achieve even greater success.
Can she do it again as she chases her 24th Grand Slam singles title, which would equal Margaret Court's all-time record? Man, you learn never to rule anything out where the greatest female player in history is concerned, but this could be her greatest test.
I've no doubt whatsoever that Serena has the mental strength to handle this, but she'll also have physical challenges. She'll be 37 in September and has come back after nearly a year off the court.
Serena has a very powerful body. To be able to move and hit the beans out of the ball like she's capable of, she has to be in the best possible physical shape. Serena hits the ball flat, on a low trajectory, and to do that you have to have a strong lower-body foundation. Without that, you're not going to be able to hit the ball consistently.
She will need to control the points if she's to get back to where she was before. I'm sure her serve will be as strong as ever, but she will also need to be able to run around and hit those killer forehands.
The good thing is that she has the best possible person by her side in Tennishead columnist Patrick Mouratoglou. I have huge respect for Patrick. Holy mackerel, would I love to be an assistant working alongside him!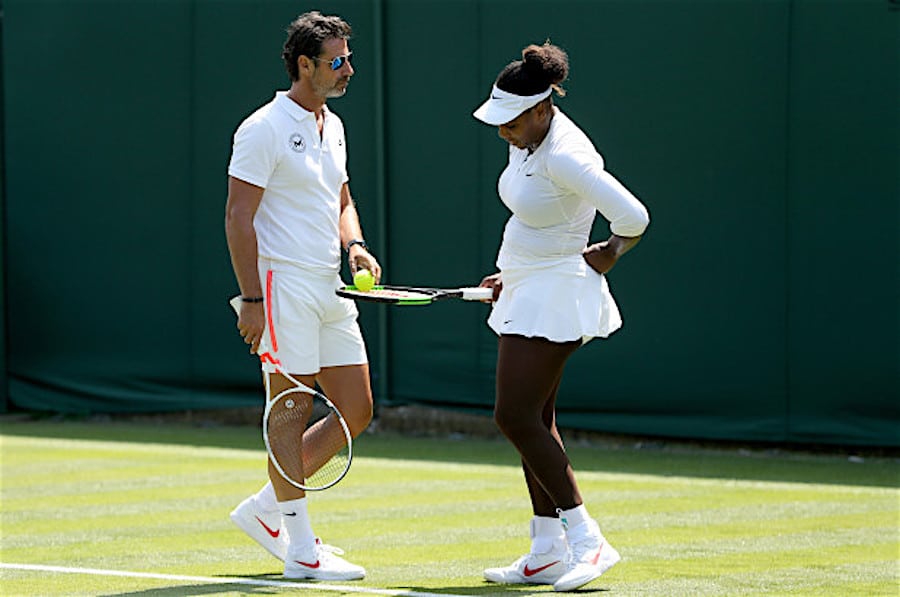 I don't think anybody knows how will she fare in her comeback – maybe not even Serena herself – but the one certainty is that she will give it everything. Serena and Venus were trained from an early age to go for it.
Both owe so much to their parents. Oracene gave them love and support, while Richard devised a training regime that brought the best out of his girls. He appreciated that they were different and tailored their practice sessions accordingly. What worked for one might not necessarily have worked for the other.
However, there were some common threads. He worked on their technique, encouraged them to hit the ball with power and, crucially, taught them to react before the ball had crossed the net. That meant that they always ran for every ball.
I loved working with the girls whenever Richard brought them to the academy. He left everything to me. I remember asking him: "What do you want me to do with your girls?" He said: "If I had to tell you what to do with the girls they wouldn't be here, baby. I'm just here to get a free breakfast."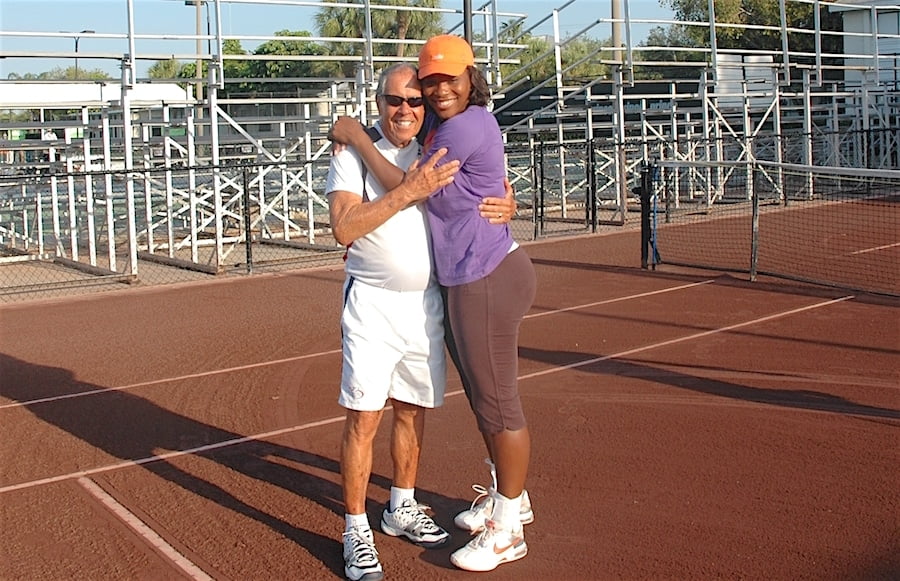 I can remember talking to Serena by my stadium court one day in 2001. That was a year when she reached the quarter-finals of the first three Grand Slam tournaments and then lost to Venus in the final of the US Open. She was slumped down in a chair with a hat pulled over her eyes. I asked her what the problem was. She said: "Nick, I'm tired of finishing second. I want to be a winner."
So what happened next? She won her next four Grand Slam tournaments – the "Serena Slam" – and became world No 1 for the first time. Generations might go by before we see another player like her. What a role model she has been.
We're in regular contact. When I was sick with pneumonia a couple of years ago Serena and Anna Kournikova sent so many flowers that they filled the hospital with them. We text each other frequently.
And if little Alexis Olympia wants to follow her mother into tennis, I can tell her about a great academy where she could train. I also know of a veteran coach who might be able to help her.
For more insider stories on the World's best players get your copy of Tennishead magazine here