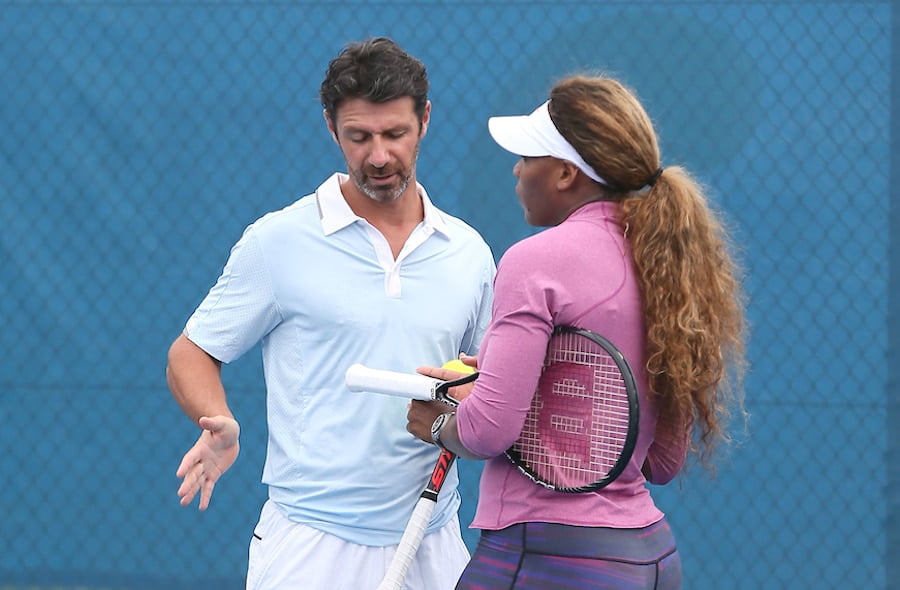 Patrick Mouratoglou column: Counter-punchers can thrive on grass but everyone has to adapt to the surface
The switch from clay is one of the biggest challenges for any player – and there is so little time to make the change
Adapting to grass is one of the most difficult challenges of the year for most players. It's certainly much harder than the switch from hard courts to clay or from grass to hard. Grass is so different to other surfaces and the season is so short that you have to adjust very quickly to it. Very few players – basically the British plus a few others whose games are suited to grass – find that the change comes naturally.
Putting an extra week between the French Open and Wimbledon was a great move, especially for those who go deep into the tournament at Roland Garros, but players still have to adapt very quickly.
Clay and grass are the two most contrasting surfaces in tennis and the two seasons are played back-to-back. Players develop habits and reflexes on clay that they have to forget as soon as they get on to grass, which also requires a very different kind of fitness.  The way you move on grass is completely different to clay, though it is true that some modern players are now sliding on grass.
On grass you have to have the full sole of your shoe on the ground the whole time. If you hit the ground on the side of the shoe you can slide and hurt yourself. Running on grass is like running on eggshells. You need to make a lot of small steps, whereas on clay you make big steps and big slides.
You have to be very low on your legs on grass, but on clay you're quite high because the ball bounces so high. With the exception of one or two players – most notably Rafa Nadal – you hit with less topspin on grass. You mix topspin with flatter balls, because when you hit the ball flat on grass it flies off the surface with a lot of speed.
On grass you use a lot of sliced serves and flat serves, whereas on clay you would prefer a kick serve. You have to use the speed of the ball on grass, which is why counter-punchers are really good on the surface. On clay you have to create more of your own speed and spin.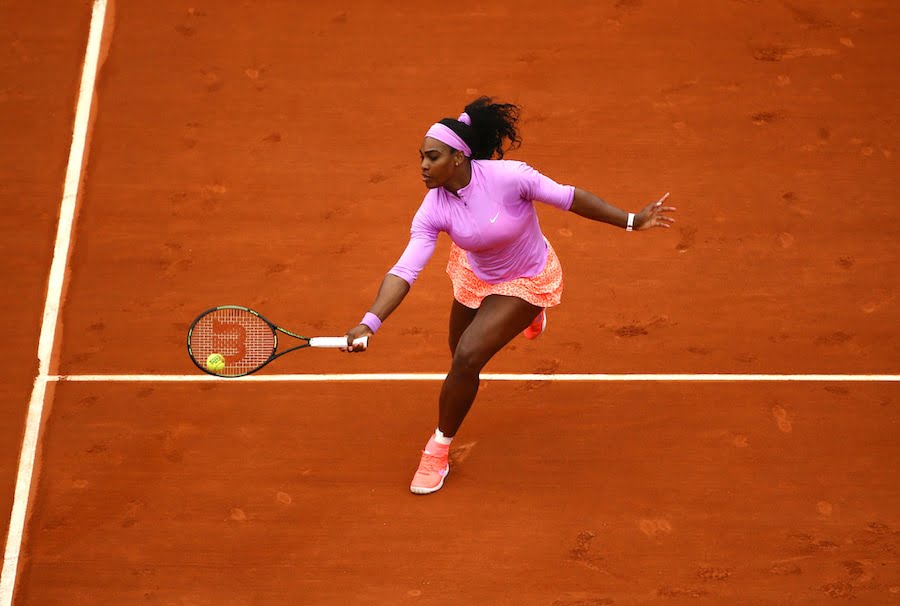 When you switch from clay to grass you don't completely change your game, but you have to focus on those parts of it that work well on grass and use them much more.
With grass what you need above all is time on the surface. I always advise players to go to Britain early to get as much time as possible on grass. If you can't get on to a grass court early it's better to practise on a hard court than on clay, but it's not ideal. With Serena Williams we always try to go to Wimbledon a full week before the tournament so that we have good time to practise on grass.
In the past players like Andre Agassi might have prepared for Wimbledon by practising on hard courts, but that was only possible because the grass in those days was so different to what it is today. Before they slowed down the courts at Wimbledon, an old hard court with a fast and low bounce was quite similar to grass.
Nowadays the grass is not fast, but the bounce is very low. The balls reacts completely differently depending on whether you hit topspin, flat or slice. You don't have such sharp differences on hard courts. If you have a slow hard court the bounce is going to be high; on grass the court is slow but the bounce is low.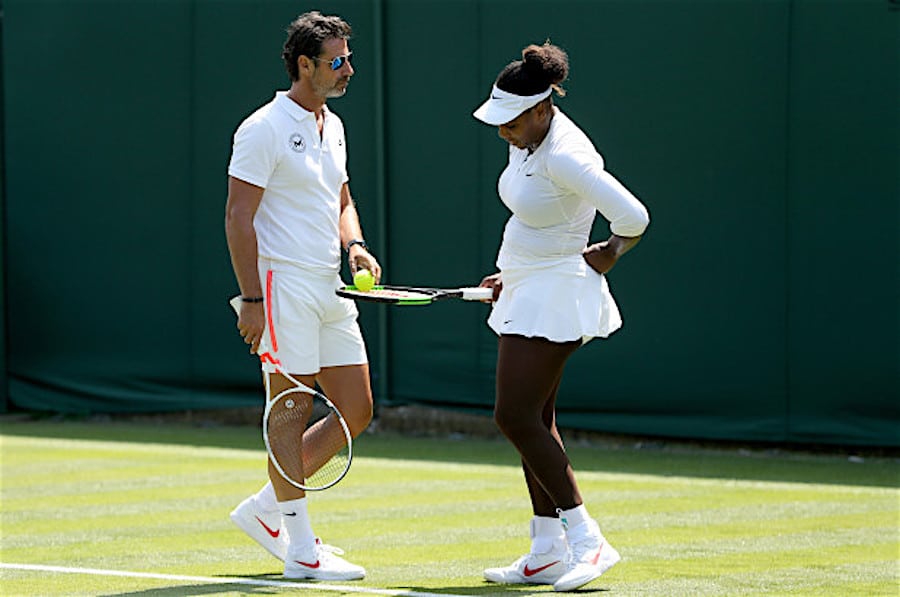 Are matches or practice more important? I think either is fine. What is important is that you have time on grass. You need practice time because it's important to focus on specific things in relation to grass and to develop the right reflexes and to understand what works. Players generally know what they need to do, but because they haven't played on grass for a year they need to develop those reflexes again.
When you're changing to any different surface I think it can be a good thing to play doubles as well as singles. Quite a lot of singles players will play doubles in their first tournament of the grass-court season. It's all about spending as much time as possible on the surface.
Doubles puts more emphasis on the serve and return, which are more important on grass than on any other surface. Playing doubles also develops your reflexes – and given the way that the ball comes off the surface on grass, quick reflexes are crucial.
About the author
Patrick Mouratoglou is the coach of Serena Williams and founder and president of the Mouratoglou Tennis Academy in the south of France
Now grab your copy of the World's best tennis magazine here with exclusive articles written by Patrick Mouratoglou