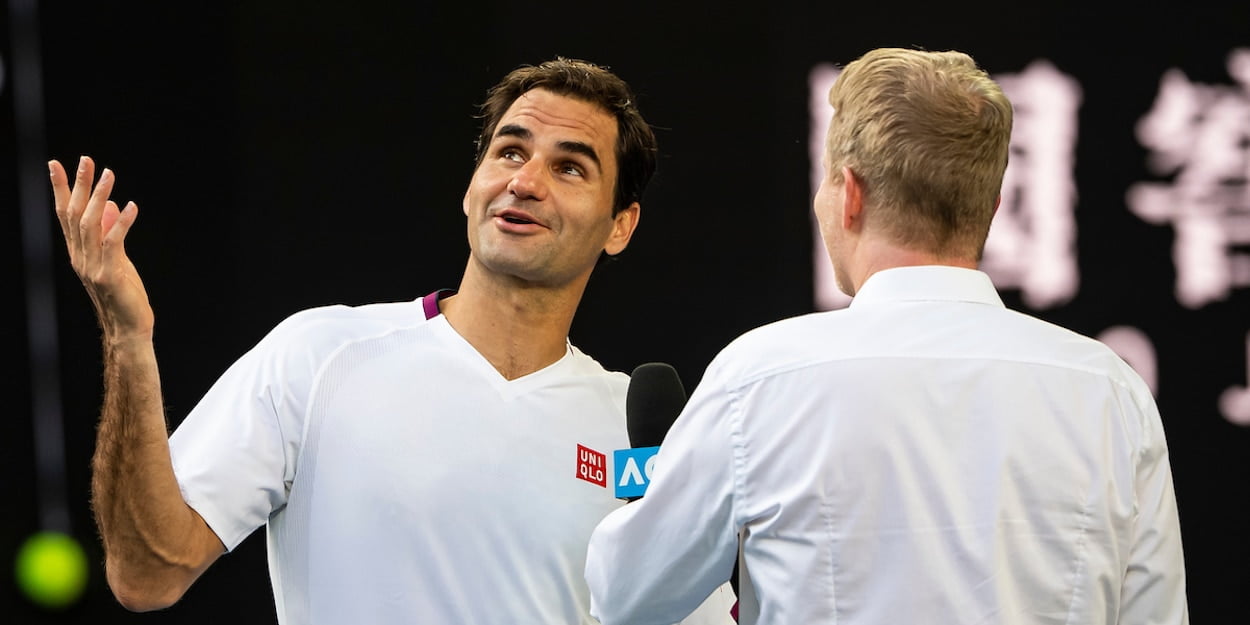 Exclusive Roger Federer book extract: Federer's rock (Part 2)
Through all his many triumphs – and very occasional setbacks – one person has been at the side of Roger Federer, the greatest male player in tennis history. The Swiss journalist Simon Graf, who has followed the 20-times Grand Slam champion around the world for the last 20 years, says that Roger Federer's continuing success would not have been possible without his wife, Mirka
It wasn't a conscious choice to date a fellow player, Roger Federer tells The New York Times in 2012. "But in my situation, I think it really does help, because she knows in some ways what it takes, and she did it on a level that was still very good but not at my level. And she already put in a massive amount of hours herself. So when I tell her: 'Look, I need to go to practise,' she's the first to say: 'I know, I know you need it'." Marc Rosset, the Genevan Olympic champion of 1992 and one of those who introduced Roger Federer to the ATP Tour, said: "Half of his success is Mirka's. They say behind every great man is a strong woman. That's true of Federer. Mirka has always lightened the load. She has his back, so that he can concentrate on tennis. He's collected so many titles and so much money on the side. When he injured his knee [in February 2016] she could have said: 'It's not so bad, you've already achieved so much.' But she encouraged him to go on."
Her relationship with Federer helped Vavrinec to come to terms with the end of her own career. After her withdrawal from the tour in 2000, her life continued almost seamlessly – in a different role. With Federer she could enjoy what she herself had been denied as an athlete. During Wimbledon 2004, she told the Zurich-based Tages-Anzeiger: "When Roger wins, it's as if I were winning too. I feel it so intensely and I know what it means. He shares everything with me. On some level, Roger gives me back my tennis life. I enjoy being back on tour. And now everything is even more intense than in the time when I played myself, since he's number one." These words are quoted often as they come from the last longer personal interview she gave. Whilst in the early days she also worked as Federer's press manager and had to send a lot of refusals, she later passed the task on to his manager, Tony Godsick, and stopped speaking publicly. Not least on Federer's recommendation, careful as he is about what his immediate circle say in public. His wife isn't on Twitter, Facebook, Instagram or Snapchat. Just an unofficial fan page on Instagram, with 62,000 followers – and counting.
The fact that she hasn't given any interviews in 10 years gives her an air of mystery. But she reveals much of herself just through her appearances in Federer's box during his matches. How in great matches she suffers, too, folding or throwing up her hands, cheering and fuming. During the dramatic Swiss semi-final of the 2014 ATP Finals in London, Federer's opponent, Stan Wawrinka, complained that her interjections were distracting him. When, in a critical moment of the decisive third set, he told her off, she shouted "Cry baby!" at him. A no-go in the gentlemen's sport of tennis. An irritated Wawrinka lost the match after four missed match points and in the changing rooms the two Swiss players had a heated exchange. But a week later they pulled themselves together and won the Davis Cup – beating France in the final in Lille.
There's another episode which shows how passionately Mirka follows her husband's matches – although this one wasn't caught on microphone. According to American journalist Jon Wertheim's book "Strokes of Genius", she supposedly caught him in front of the locker rooms after the first rain break of the 2008 final against Rafael Nadal. She reminded him who was the five-time champion. He listened in silence and nodded meekly. The pep talk worked, he returned to the court as if transformed and returned from being 0-2 down – before losing the fifth set.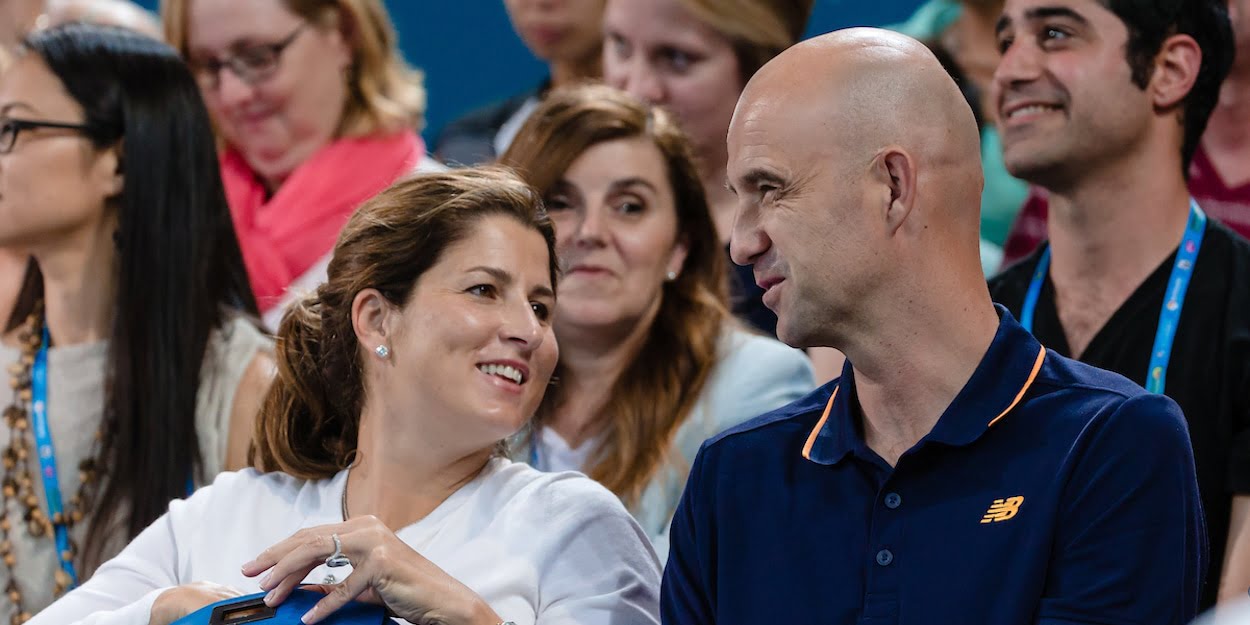 "She was a big believer in me not wasting any sort of talent," says Roger Federer. "Because she knew herself that she was limited to a degree. She was extremely hard-working, but she knew with my talent I could achieve so many more things." And although from 2009 her priority shifted to motherhood, even after the birth of the twin girls, Myla and Charlene, her influence on sporting questions is not to be underestimated. In 2012 Federer's coach at the time, Paul Annacone, told The New York Times: "She still plays a huge role and has great input and impact. She understands the big picture extremely well and does a great job in terms of letting us work but also shares invaluable information. This is a tricky balance. She's been there since day one, so she knows very well what it takes and how to get there." And she's not one to shy away from telling her husband what she thinks to his face. Even if it hurts.
"She's been a rock in my corner," Federer often says of Mirka. If it weren't for her whole-hearted participation in his career, he would have hung up his tennis racket long ago. He had often stressed that. At Wimbledon 2017 he didn't mince his words: "Without her I couldn't do it. If she said, you know, I don't want to travel any more, I'll say, OK, my career is over. It's as simple as that… I'm happy she allows me to chase our dreams really, because she's in it as much as I am." And after the triumph at the 2018 Australian Open he emphasised: "Without her support, I wouldn't be playing tennis any more since many years. But we had a very open conversation, if she was happy to do this or not, years ago. I'm happy that she's super supportive, and she's willing to take on a massive workload with the kiddies. Same for me, because I wouldn't want to be away from my kids for more than two weeks. This life wouldn't work if she said no."
Everything has become more complicated since the pair became parents. Myla and Charlene were born on 23 July 2009, the twin sons Leo and Lennart on 6 May 2014. After their daughters' birth, the British bookmakers Ladbrokes offered odds of 100-1 that one of the two would win Wimbledon one day. And 200-1 for them to do it together in doubles. Their sons, however, show a greater interest in tennis. Nowadays a coach nurtures the children's sporting abilities when travelling.
Although the logistics of travelling with the big family and their whole entourage are complicated, Federer only very rarely flies to tournaments alone – for instance to Shanghai, his only autumn event of the Asian tour. When asked before the 2018 Australian Open which phase of his career he had enjoyed the most, he said: "Now is unbelievable. In my vision I never had this, that I was going to be playing tennis with four kids. The dominance. Of course, it's fun winning. But it was very stressful. One week here, one week there. Another award here, another practice there. It was never-ending. And family was something I always wanted once I got together with Mirka. My life changed completely. It's the best thing that has ever happened to me. This phase, the last eight years, have been the best. I am a big family man."
Although Vavrinec played a central role in the Federer success story, she isn't universally liked in Switzerland. Perhaps because she left room for interpretation, not having spoken publicly for so long. Her texting during matches or her (bold) pink Gucci jumper with a roaring tiger on, spotted wearing it in the stands at the 2017 Australian Open, made her quite the subject of conversation in the little Alpine nation. In the case of the jumper, the discussion was less about her fashion taste but rather how much the famous piece cost (around $1,500). Which of course says more about the pettiness of many Swiss people than it does about her.
At any rate, no perception of her could be more wrong than that of a woman who's made herself comfortable and simply benefits from her husband's success. She has many roles to play: those of partner, mother, motivator, comforter, cook, organiser, adviser, the first supporter – and many more. Although she never learned her father's craft, she can safely be called a goldsmith.
To read the first part of this exclusive book extract click here
This is an extract from "Roger Federer – Phenomenon, Enthusiast. Philanthropist", written by Simon Graf and published by k&b edition. The English version of the book (price £11.95) can be purchased in bookstores throughout Europe and the US or through www.kurz-und-buendig.shop.