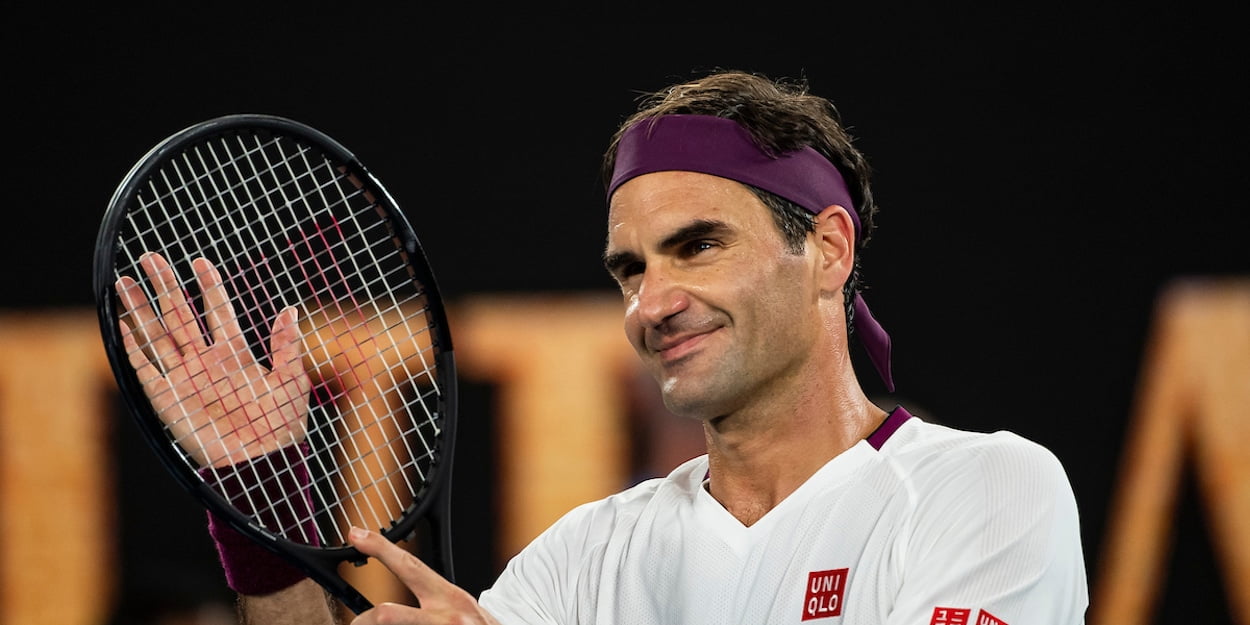 Exclusive Roger Federer book extract: Federer's rock (Part 1)
Through all his many triumphs – and very occasional setbacks – one person has been at the side of Roger Federer, the greatest male player in tennis history. The Swiss journalist Simon Graf, who has followed the 20-times Grand Slam champion around the world for the last 20 years, says that Roger Federer's continuing success would not have been possible without his wife, Mirka
First impressions don't always count. Thankfully. Otherwise the dream team of Swiss tennis, Miroslava Vavrinec and Roger Federer, would never have existed. Nor, in its current form, would the stellar career in which Federer's wife had a key part to play; her first impression of teenage Federer was not a good one. Mirka, as everyone calls her, saw him for the first time in his youth, when he played for Tennis Club Old Boys Basel. "I was playing club tennis in Switzerland and everybody said: 'Go see this guy, he's super talented, the future of tennis'," he told The Guardian in a personal interview in 2016. "And the first thing she saw was me throwing a racket and shouting, and she was like [mockingly]: 'Yeah! Great player, he seems really good! What's wrong with this guy'?" But Federer had a second chance and showed another side to himself – witty, sensitive, smitten.
The 2000 Summer Olympics in Sydney were ill-fated for Swiss Tennis: the star players Martina Hingis, Patty Schnyder and Marc Rosset had all withdrawn. So the small tennis delegation made up of young Roger Federer, Vavrinec, Emmanuelle Gagliardi and their coach, Peter Lundgren, shared a house in the Olympic Village with four Swiss wrestlers. Nobody had even an inkling of the romance which was to blossom under the Australian sun. Even before the Games, Vavrinec told Swiss journalists that Federer had given her a stomach ache by making her laugh so much. She liked that he wasn't a bore, but rather a joker who always put everyone in a good mood. But for a long time she didn't realise that he was interested in her. "I just didn't get why he wanted to talk to me so much," she said later.
On the court Roger Federer missed two chances at a medal: in the semi-finals against Tommy Haas and in the bronze medal match against Arnaud di Pasquale. But off court he took his shot: on the last day he summoned all his courage and kissed Mirka. She like it but joked: "You're still so young. A baby." He had just turned 19, she was already 22. "She's a little older than me, and women mature earlier anyway. That helped me a lot when we got together," he says in hindsight. "Our relationship quickly got very serious."
Initially the two were able to keep their romance from the public eye. Even though it was an open secret on the tennis scene in the summer of 2001, at Federer's request it only became public during the US Open. By then it was also nearly impossible to hide, given that they both eagerly watched each other's matches from the stands and that Federer's coach, Peter Lundgren, was also working with Vavrinec. "The cool kid from Basel and the beauty from Thurgau – they share more than net cord, aces and break points. The two play ball off-court too," revealed the Zurich tabloid, SonntagsBlick. The reporter let his imagination run wild: "She kisses him when he wins, which is often. He comforts her when she loses, which is not so rare. For months now, Roger and Mirka have been making their way through the daily jealousy, resentment and relentless competition of the hectic professional tour together." Vavrinec offers a quote, saying: "It's not easy. Thank God there's phones and texting. Because we only play together at Grand Slam tournaments and in Key Biscayne."
It soon became easier – albeit unintentionally. In New York Vavrinec enjoyed her best result yet, the third round in a Grand Slam tournament. And in early 2002, she appeared at the popular team competition, the Hopman Cup in Perth, to play at Federer's side. But in the early months of that year chronic foot problems forced her to retire from professional tennis. She played her last match on the tour two weeks after her 24th birthday. In her short career she made it to 76th in the world and played her way to $260,832 in prize money.
Vavrinec was born on 1 April 1978 in Bojnice, Slovakia, and raised in Kreuzlingen in the Canton of Thurgau. Her parents, Miroslav and Drahomira, had fled to Switzerland with their only child when she was two. Her father is a goldsmith and for years ran a jewellery shop in the Karussell shopping centre in Kreuzlingen. To this day her father offers his services as a goldsmith online. It was his passion for sports which rubbed off on his daughter. In 1987 he took her to a tennis tournament in nearby Filderstadt in Germany. There, nine-year-old Mirka met her idol, Martina Navratilova, and handed her a pair of earrings which her father had made. Navratilova was enchanted, telling her young fan that she had the athletic build for the sport, and put her in touch with her fellow countryman, Jiri Granat, who had settled in Switzerland.
The former top 100 player, who had often played mixed doubles with Navratilova as a junior, offered Vavrinec a trial class and, although she hadn't been playing long, saw something special. "She was very flexible and agile," says Granat. "But what I particularly noticed: she really wanted it. Lots of children play tennis because it's what their parents want. She had her own drive, she wanted to learn something." Granat coached Vavrinec a few times, but since her family lived in Kreuzlingen, an hour away, it never developed into a long-term collaboration. But a few years later, when Vavrinec was getting ready to compete at international junior tournaments, her parents got in touch again – and Granat accompanied the 17-year-old to the junior competitions at Roland Garros and Wimbledon as her coach. Next to her enormous will and work ethic, what he particularly remembers from that time is her independence: "She was much more autonomous than the other juniors I had met through Swiss Tennis. Most of them relied far too much on their parents. They practically carried their bags on to the court for them. Mirka was completely different – she organised everything herself. Even for her mother, who was usually with her at tournaments. It was more Mirka organising things for her mother than the other way round." Today, still, her organisational skills are in high demand, more than ever, in fact, as the head of the "Delegation Federer" which, together with four children, nannies, private tutor and coaches comprises more than 10 people.
Vavrinec's career was over before it had even really begun. But she had gathered valuable experiences which were to prove useful for the best male player's career path. "The fact that she played professionally is a huge advantage for Roger," Granat is convinced. "She understands every situation. She knows how he feels when he's won. She knows how to speak to him when he's lost. It's hard to put yourself in those shoes if you haven't experienced it yourself. She knows what to react to, and what to let lie. And what he needs to be able to concentrate on is tennis." Because to succeed in this sport, you need to be free to be selfish. Not all the time, but at certain points, for instance during a Grand Slam tournament. There's no space for compromise there. You can't waste valuable energy; recovery and preparation come first. Players who get up three times in the night to change nappies or comfort children don't win finals the next day.
To read the second part of this exclusive book extract click here
This is an extract from "Roger Federer – Phenomenon, Enthusiast. Philanthropist", written by Simon Graf and published by k&b edition. The English version of the book (price £11.95) can be purchased in bookstores throughout Europe and the US or through www.kurz-und-buendig.shop.