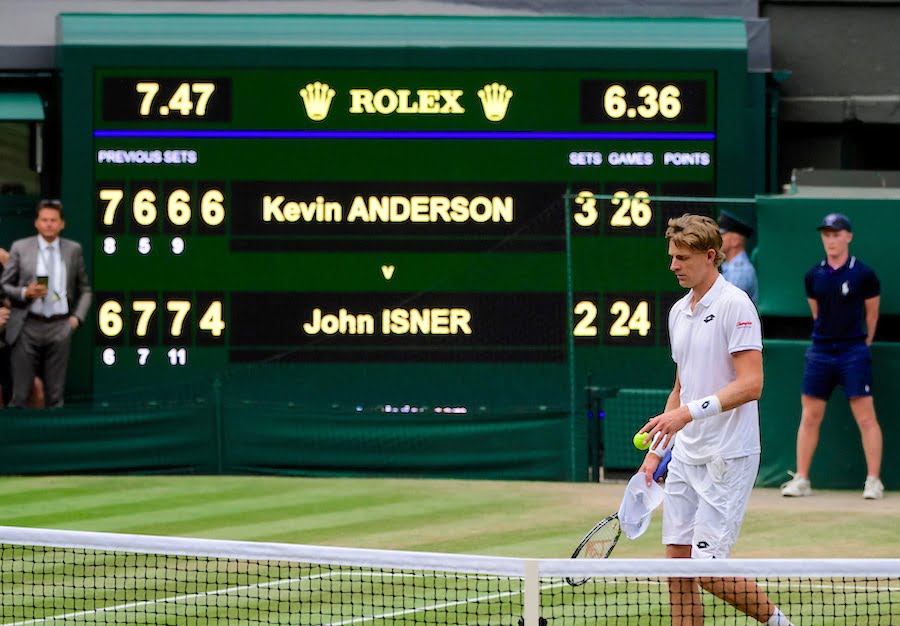 Exclusive interview with Kevin Anderson the 'Marathon Man': "There were some aches and pains"
Kevin Anderson helped to change the course of Wimbledon history with two remarkable victories at the All England during the summer of 2018. He tells the Tennishead Editor Paul Newman how he found the mental strength to handle even the most challenging situations
With his 6ft 8in frame, crunching serves and pounding ground strokes, Kevin Anderson is living proof of the increasingly physical nature of the modern game. However, the 32-year-old South African believes the main reason why he is playing the best tennis of his life is the improvement he has made to his mental approach.
In the last 16 months Anderson has competed in two Grand Slam finals, won the biggest title of his career, competed in the year-end Nitto ATP Finals for the first time and achieved his highest position in the world rankings at No 5. He has not looked back since reaching last year's US Open final, when ranked No 32 in the world, before losing to Rafael Nadal.
"It's just a question of trusting yourself and believing in yourself more when you're out on the match court," Anderson told tennishead. "I feel like I've been able to do that more and more. That's why I've been able to have the results, especially over the last year. I've been steadily improving."
Anderson, like a number of other players, has benefited from the guidance of Alexis Castorri, a sports psychologist based in Florida who first came to the tennis public's attention when she worked with Ivan Lendl in the 1990s. She helped Andy Murray make his Grand Slam breakthrough – when the Scot was being coached by Lendl – and has worked with Anderson for a number of years now. "There's no secret that the mental side plays a huge part and having somebody who's a professional in that area is definitely very valuable," Anderson said.
Castorri, who encouraged Anderson to be more demonstrative on court and even got him to practise fist-pumping in front of a mirror, does most of her work before a tournament. Nowhere was her influence more evident than at Wimbledon this summer as Anderson's mental strength was a decisive factor in his remarkable five-set victories over Roger Federer and John Isner in the quarter-finals and semi-finals respectively.
Anderson lost the first two sets and saved a match point in the third before beating Federer 2-6 6-7(5) 7-5 6-4 13-11 after four hours and 13 minutes. In the semi-finals the South African came out on top after the longest match in Centre Court history when he beat Isner 7-6(6) 6-7(5) 6-7(9) 6-4 26-24 after six hours and 36 minutes. Given his exertions it was no surprise that Anderson was below his best in the final, which Novak Djokovic won in straight sets.
One of the most remarkable aspects of both his quarter-final and semi-final victories was the fact that Anderson had to serve second in the deciding set of both. He held serve to avoid defeat seven times in a row against Federer and 20 times in succession against Isner.
"They were great examples of really needing to stay in the moment as much as possible," Anderson said. "I think both times I did a really good job of putting aside so many external factors that could have influenced me – the moment, who I was playing, what was at stake, what was happening – and just playing tennis. I was really focused on each point at a time. That's actually the approach you want to take to the whole match, not just when it's at those do-or-die stages."
Given the nature of his game and in particular his big serve, Anderson's previous lack of success at Wimbledon had perhaps been surprising. In nine visits to the All England Club before this year he had never gone beyond the fourth round, though he points out that on two of the three occasions when he reached that stage he lost to Andy Murray (in 2014) and to Djokovic (in 2015). Sam Querrey beat him in five sets in the fourth round in 2017.
"Obviously this year I didn't have it any easier, but I'm just a little bit more experienced," Anderson said. "Going into this year, I set some pretty high goals for myself and I think I realised that I can push the boundaries further. It's been a lengthy road."
He added: "It was a gradual process, but having made that step gave me a little belief and confidence in my game. At the end of the day, anything can happen out there. There are so many tough tennis matches, you really just try to put that to the side and focus on what you need to do in every single moment of the game, in training and in matches.
"I've always worked really hard. There are definitely some adjustments I've made the last two years. I also got to the top 10 in 2015, but I had a really tough 2016 with injuries. I feel like even then I'd started to slowly push forward at the biggest tournaments. Obviously I'd had success in a lot of other areas. You're always trying to attack it from many angles, but I'd definitely say if I had to pick out one element that the mental side would be one of the biggest factors."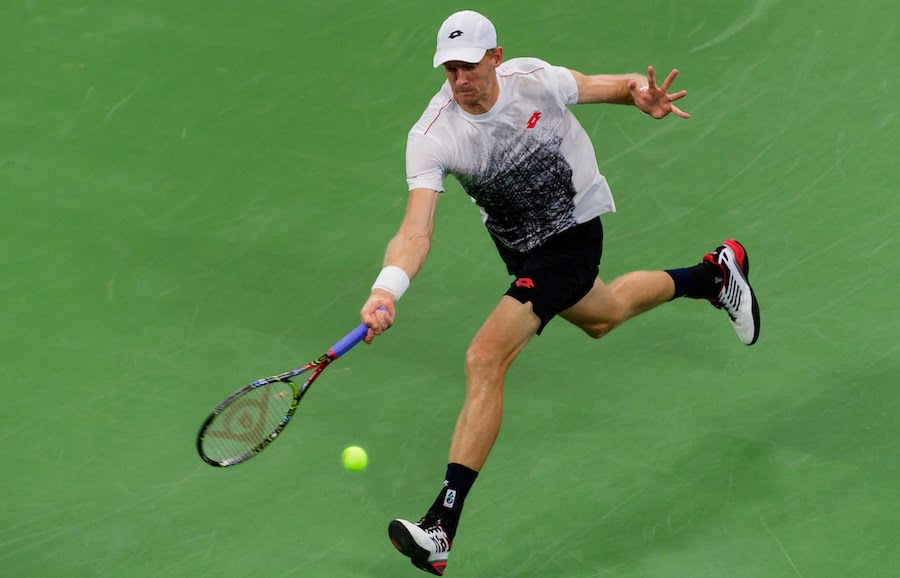 It did not take Anderson long to recover from the physical challenges Wimbledon presented this summer. "There were some aches and pains, but I feel like for the most part I recovered OK," he said. "I knew straight away that my next tournament was only in a couple of weeks. I think when you know that, your body keeps going a little bit better.
"My next event ended up being Toronto, which is huge from our side. It was a little bit tough because my first match [against Evgeny Donskoy] was pushed to an outside court because of the rain. I was laughing because the adjustment of going from Centre Court at Wimbledon to that court was immense."
Anderson reached the semi-finals in Toronto, where he eventually lost to Stefanos Tsitsipas in a deciding set tie-break. He was then beaten by Dominic Thiem in the fourth round of the US Open and made the quarter-finals in both Tokyo and Shanghai before he claimed the biggest title of his career in the World Tour 500 event in Vienna. He also performed well at the Nitto ATP Finals in London, where he reached the semi-finals before losing to Djokovic.
For the public at large, nevertheless, Anderson's 2018 campaign will surely be remembered above all for his stunning efforts at Wimbledon and in particular his marathon semi-final against Isner.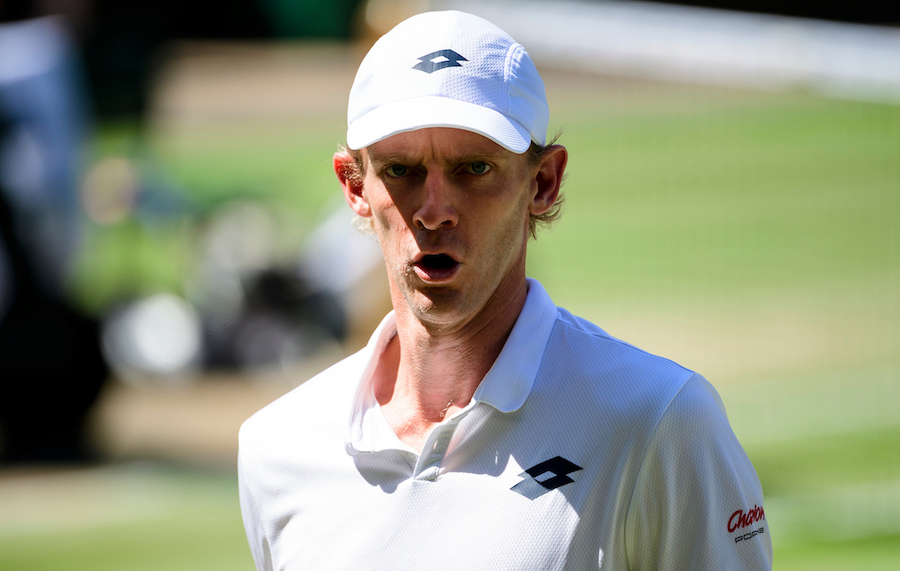 Even if that match damaged his chances in the final, Anderson can take consolation from the fact that it helped to change the course of Wimbledon history. It was in the wake of this summer's Championships that the All England Club decided that deciding sets would go to a tie-break at 12-12 in future. Anderson was one of the players Wimbledon consulted before changing its rules, though the South African told them he would be in favour of a final set tie-break at 6-6.
Anderson thinks there could be a further shortening of matches further down the road. "I think if you look at discussions in 20 to 30 years' time, a lot of sports are having to change their formats," he said. "There's a different demographic coming up. Maybe at some point even three-out-of-five set tennis may have to be looked at."
Whatever might happen in the future, however, Anderson can be confident that he will have a permanent place in the record books as the winner of the longest match in Centre Court history.
Kevin Anderson uses Dunlop rackets and you can win one of the same rackets he uses by entering our competition here
Look ahead to the tennis year with our guide to every tournament on the ATP Tour, the WTA Tour and the ITF Tour
If you can't visit the tournaments you love then do the next best thing and read our guide on how to watch all the ATP Tour matches on television in 2019
To read more amazing articles like this you can explore Tennishead magazine here or you can subscribe for free to our email newsletter here