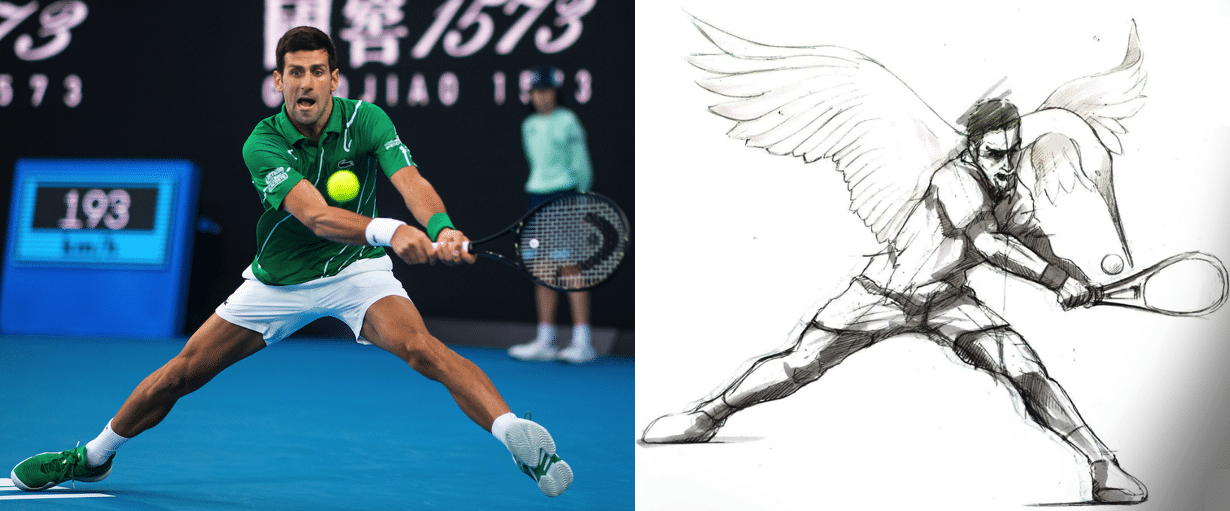 Exclusive: ASICS insider reveals "Novak Djokovic needed a shoe that met the demands of his playing style"
Tennis fans know that a major factor in the success that Novak Djokovic has achieved across his incredible career can be put down to his ability to retrieve shots from seemingly impossible positions, and now tennishead can give exclusive insight into one component that has made this possible, his ASICS tennis shoe
Ask any experienced coach or player about the influence that the racket strings have on the way they strike the ball and they will explain that it's a critical relationship because the strings are what actually come into contact with the ball, and the same theory applies with your movement, as it's your tennis shoes that are the link between your body and the court.
To gain more insight into how tennis shoes are designed and have developed over the years, who better to speak to than the man credited with creating the shoe worn by possibly the greatest mover on a tennis court of all time, Novak Djokovic.
Please explain in detail your role at ASICS?
My job title is 'Senior Manager Merchandising and Innovation' for the Core Performance Sports category at ASICS. My role is to create the perfect range of tennis shoes globally and specific for Europe.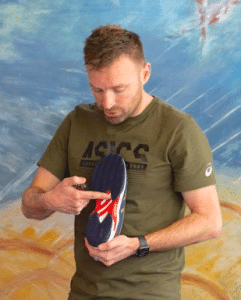 This starts with understanding the needs of all tennis players, which I do together with the global team out of Japan where ASICS HQ is, as well as with my counterparts in North America, Australia and all over the world. We spend a lot of time focusing on the player, and the evolution of the game to understand where we need to innovate to help players improve and be injury free on court.
To understand what is needed, we organize focus groups with tennis players of all levels going from recreational players to the number one player in the world, Novak Djokovic. We talk with them and learn from them to improve our footwear collection. Where should we strive for a lighter material? What part of the shoe needs more reinforcement? Where are the pain points?
This is actually where we realised there are three fundamental playing styles:
Baseline: The more defensive player who typically moves side to side along the baseline, and plays to the extremes of the court (think Gael Monfils). This player needs stability and structure, but also flexibility to stop start and change direction quickly
All-Court: For the more offensive player who pushes to the net after the serve. They need the lightest possible shoe to move quickly around the court. (Think David Goffin or Alex de Minaur)
Best of Both: We call this best of both because it is reserved for the very skilled player, they typically start just in front of the baseline but can move towards the net or behind the baseline with ease. They need stability, speed, and flexibility. (Think Novak Djokovic)
What I like most about my role is that I get to work on the smallest detail to make sure we keep improving our tennis shoes, and therefore helping tennis players improve their game. At ASICS one of our fundamental beliefs is the concept of "Kaizen" which is Japanese for "continuous improvement". In my nearly 20 years with the company, this has been a constant in the footwear we create.
When I was working in the running team I created a prototype which I called "BOB"   Best of the Best – The only goal of BOB was to build the best running shoe we could. No limitations. We launched BOB, now named MetaRun, three years later. It was fantastic to work on finding the latest and best technology we could to help runners improve. Our designers and developers at our Institute of Sport Science in Kobe, Japan did a fantastic job bringing it to life, with many features and technologies that have never been done before like a carbon trusstic which was unique at that time.
Another innovative shoe I worked on was the Court FF with Novak. He really challenged us to create a shoe that meets the demands of his unique playing style. it's safe to say that every detail of the shoe has his stamp of approval! And the great thing about this shoe is that we always had the everyday athlete in mind as well. Of course Novak has a shoe measured to the detail of his foot, but the Court FF Novak you see on the store shelf, or online is the same as the one he is playing in, something quite unique for a top of the range shoe from any brand, I think.
Working with players at such a high level is so valuable because no detail is too small. He is number one for a reason, right!
How long have you been with ASICS and what was your background before then?
I started at ASICS in March 2001, nearly 20 years after getting my Physical Education degree. It might seem like a stretch, going from education to footwear development, but this particular degree meant I have a background in biomechanics, physiology but most importantly, the study of different sports and how people move.
That was also what ASICS was looking for at that time, to focus on human-centric design in the sports footwear industry.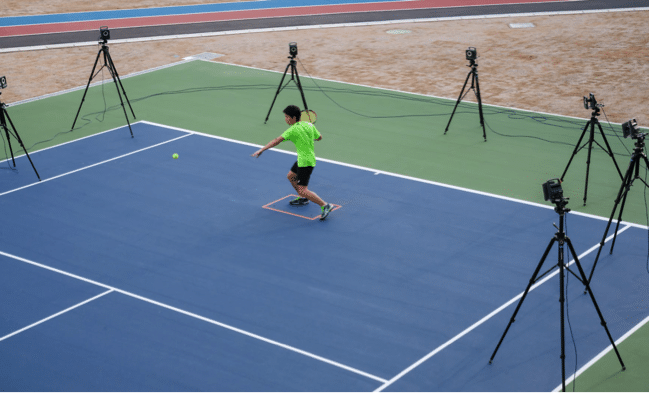 Can you explain the whole process, in a simplified format, of creating a new tennis shoe, right from the concept stage through to the shoe reaching your stores?
It's quite a detailed process, but I will try to keep it as simple as possible:
We start with a problem we want to solve, from either consumer insights or player insights: The Solution Speed needs to be ever lighter, Resolution 8 needs more stability on the outsole.. then we get to work on how to solve the problem.

We start creating the concept with the information we have from research we have done with focus groups but also talking to retailer partners on their needs.

After defining the concept we go into the design process. This takes a few months, going back and forth getting and giving feedback around the globe.

After the design process we move into first sample which enables us also to start testing with players and at our Institute of Sport Science concerning durability and performance of the new shoe

After passing the first sample we move into the second sample which is an improved version of the first sample, with the testing information we have and the feedback from players and coaches all over the world

After 2nd sample we are ready to go into stores

Along the process our Institute of Sport Science continues to test all the samples/materials to make sure this shoe performs at his best.
In your opinion, what has been the biggest technology change in tennis shoes over the past five years?
I find it very difficult to point out one specific technology. I think it has been the ongoing evolution of tennis shoe performance. Five years ago, tennis shoes were more rigid and less comfortable. I think nowadays with the evolution of midsole foams in general shoes became much more dynamic, lighter but still durable and this all creates a more comfortable high performance tennis shoe.
How much has the increased athleticism and all-court style of modern tennis players impacted on the design and manufacture of your shoes?
This is why we created a baseline range of shoes and an all-court range of shoes. We focus on playing styles, then create footwear that answers to the needs of that player. For instance, for the baseline type of player we offer more stability in our shoes for side-to-side movement, without sacrificing range of motion because the player still needs to move and perform in the best way. In our all-court range we have made our models lighter weight and more flexible without sacrificing durability to make sure that this type of player can move quickly in every direction.
As the game develops and athleticism increases, we will continue to simplify the process of choosing the right shoe, without sacrificing innovation and technology.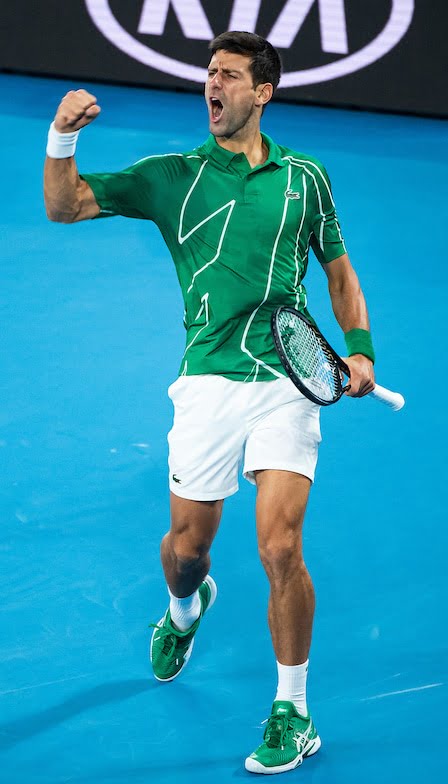 What's it like working with Novak Djokovic to design his tennis shoes?
It's great. I love to work with top level athletes, and he is the best in the world. I knew right from the start that he was looking at every detail to make sure that he would perform at his best. We talked about upper fitting, midsole and outsole geometry even about center of pressure. Nothing was forgotten and our designer and developer from ISS did a great job translating his needs into the new Court FF which he has been wearing (and winning in) for a while without any complaints.
How long should a tennis shoe last for an average club player playing once a week on a hard court? And how do they know when it's time to change their shoes?
I get this question a lot and I find it always very difficult to answer, there are so many things that can influence the lifespan of a tennis shoe, not just the playing surface or how many times you are on court, but even something like the climate could have a big impact. On average, I would say one year.
To check if you need new tennis shoes you can take a look at the outsole. If the outsole is wearing out – the lines are completely disappearing or if the midsole sole starts showing wrinkles – then it's time for a new pair. But of course, as soon as you recognize or feel they might be wearing out please have them checked at your local tennis specialist, or check with your coach.
Tennis players now slide on every surface. Has this impacted the way you design your shoes? For example, do you make the shoe differently so that it's easier to slide in?
Yes, it's quite interesting that sliding has become a part of the game on every surface and it is part of my job to answer to this new need in the market.
We do this at our Institute of Sports science that's where we are able to test and come up with new outsole designs or experiment with new outsole materials on every surface. We also work close together with top level tennis academies like Mouratoglou Academy, where we test with first or second samples to find out if the ISS tested design or material is working also for these top players on different surfaces.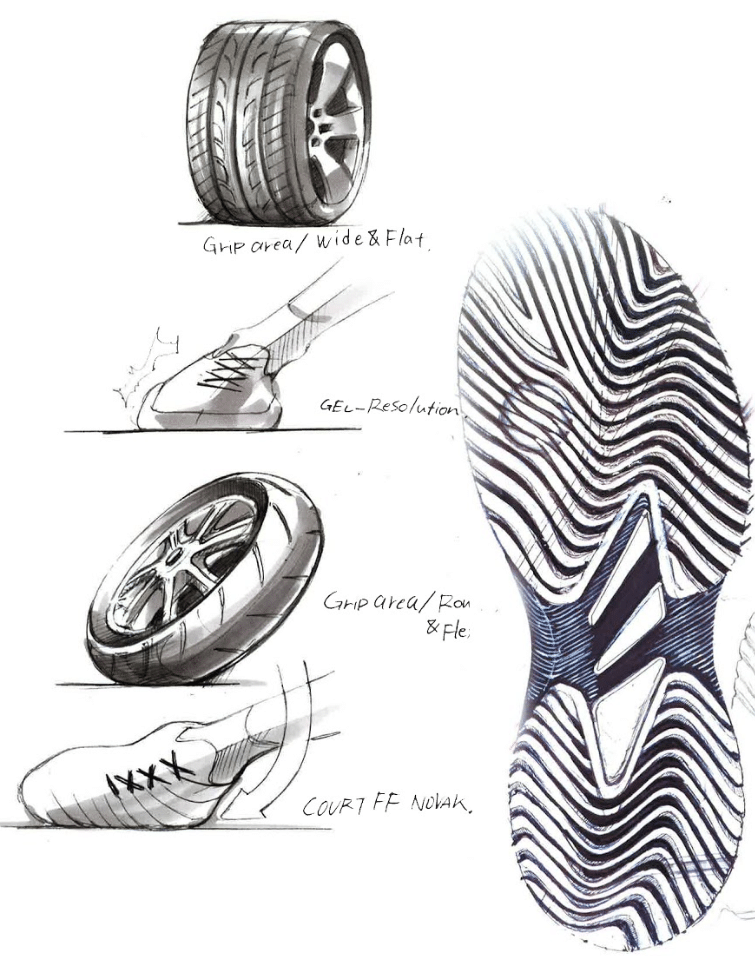 What do you predict for the future of tennis shoe technology and style?
More and more tennis players will be looking for shoes that fit their individual style or performance, I think in the future we will be able to answer those specific needs more and more.
What is your favourite ASICS shoe of all time and why?
Good question, and difficult to answer, I have a few! I always refer to one of the first shoes made by ASICS when I'm asked this question. It's a basketball shoe, actually, the 1951 OK Basketball shoe which was built together with the Japanese basketball team.
It had a special outsole inspired by the tentacles of an octopus, specifically the suction cup. The idea came from our founder Kihachiro Onitsuka. He was having a hard time finding a material for the bottom of the basketball shoe that provided enough grip. In this time, there was no shoe on the market that could give players the grip they needed on the basketball court. He was inspired while eating a bowl of Octopus soup, after looking down and seeing the suction cup stuck to the bottom of the bowl.
There were no Octopus hurt with the making of the OK basketball shoe, but that real-world inspiration allowed Mr. Onitsuka to create the first basketball shoe with revolutionary grip.
ASICS was founded in 1949, in postwar Japan. A country which faced true adversity. Kihachiro Onitsuka set out to show the country the power sport to help people feel uplifted. This for me is what ASICS is all about, still. Innovation to improve performance and help people enjoy life with sport. For some this means at the highest performance level and for others this is about having fun with friends.
This is one of my favorite shoes because of the way it was made, taking inspiration from the world around us to solve a problem athletes faced at the time. Decades later, this is still the way we work as a company.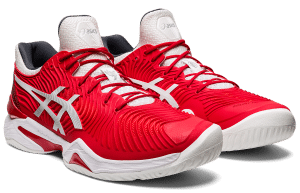 Another favorite, and more recent one, is for trail running. We developed the GEL-FujiLyte to release water quickly. When we went for a run with a team of elite trail runner's from France, some of the best in the world, we quickly realised they were running through knee deep water which they all told us was normal during a race (sometimes 165KM long!). You can imagine you don't want to have water in your shoe because it will make the shoe extremely heavy and will cause blisters, so we focused on that particular problem and solved it for trail runners, just as Kihachiro Onitsuka had done many years before for basketball players.
Of course, I am also very proud of BOB, the Metarun, which was my best of the best concept that has now turned into the successful Metaseries.
We have applied the same principle thinking to tennis now, our most important sport in Europe outside of running. We are investing in innovation and technology to continue to make the most advanced and innovative tennis shoes on the market.
The court FF is a shoe created out of intense research and development by the Institute of Sport Science in Kobe, and insights from players and coaches all over the world, including the best tennis player in the game, to solve the problem Novak faced: needing a shoe that meets the demands of his playing style, just like it all started with the 1951 OK Basketball shoe and Mr. Onitsuka.
Watch as tennishead's expert testers tried out the new ASICS Gel-Resolution 8 shoes 
Visit ASICS.com to purchase your own pair of Court FF trainers as worn by Novak Djokovic or join the tennishead CLUB and receive a complete ASICS gift box including Gel-Resolution 8 shoes, socks, shirt and shorts