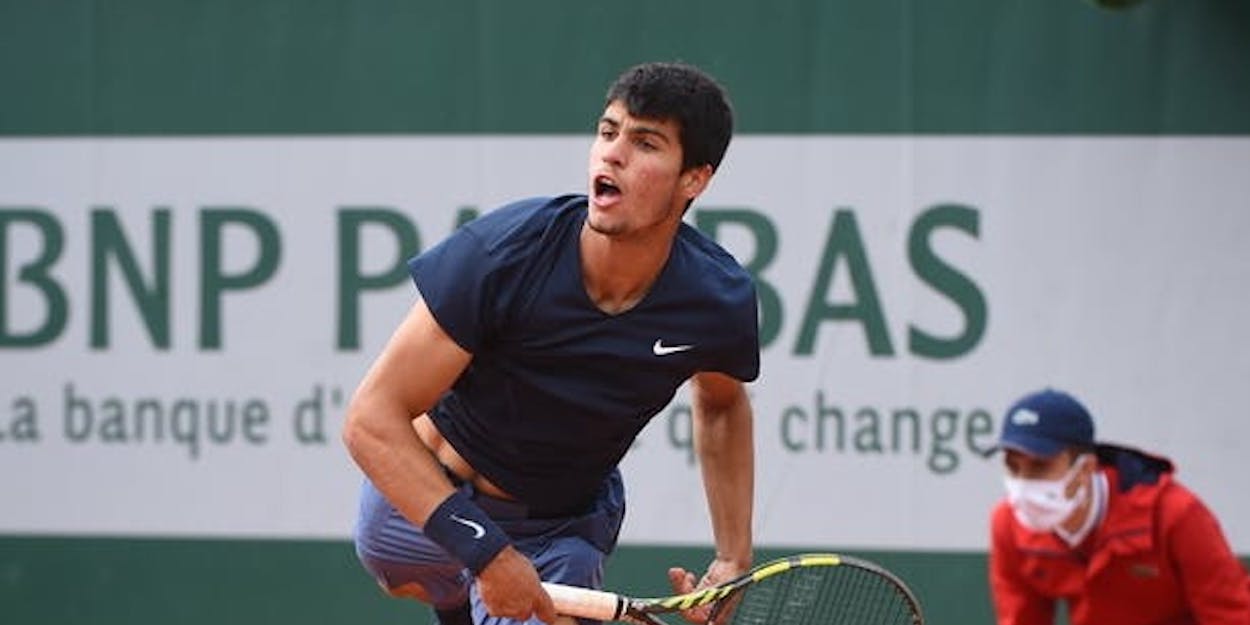 'Don't compare Alcaraz to Nadal anymore' pleads former world No. 1
A former French Open champion and world No. 1 believes it will be harmful for the Spanish teenager to be constantly measured against Rafael Nadal.
2003 Roland Garros champion and coach to Carlos Alcaraz Juan Carlos Ferrero claims it is unfair to the Spanish 18-year-old to continually speak about similarities between him and Nadal.
"I don't think comparisons are very nice," Ferrero told Roland Garros. "He's going to be himself.
"I think he has the potential to be one of the best in the world. We have to let him grow up, to stay calm, to work hard," the coach added.
"He can't be involved in the next Rafa, next (David) Ferrer, next Ferrero conversation. He has excellent examples of Spanish players to follow, but it's very important to find his own way."
Despite bowing out in the third round, Alcaraz became the youngest player to reach that stage of the French Open since Andrei Medvedev did it at 17 back in 1992.
Ironically considering Ferrero's stance, Alcaraz also became the youngest player to reach the third round of a Grand Slam since Rafael Nadal did so at the 2004 Australian Open as a 17-year-old.
"This tournament, doesn't matter how far," Ferrerro went on to say.
"It's important for him to see how far he has to work, how hard it is to achieve this consistency. This is essential for the rest of the year.
"One of his goals is to finish inside the top 50. He's taken a shortcut. The nearest challenge is to stay at this level.
"First thing, he has the potential to do it. Of course, he's starting to believe in himself, that he belongs at the top."
Alcaraz is currently ranked 97 in the world but will likely climb following the French Open, and is sixth in the ATP 'Race to Milan' for the Next Gen ATP Finals.
(Photo credit Corinne Dubreuil/FFT)