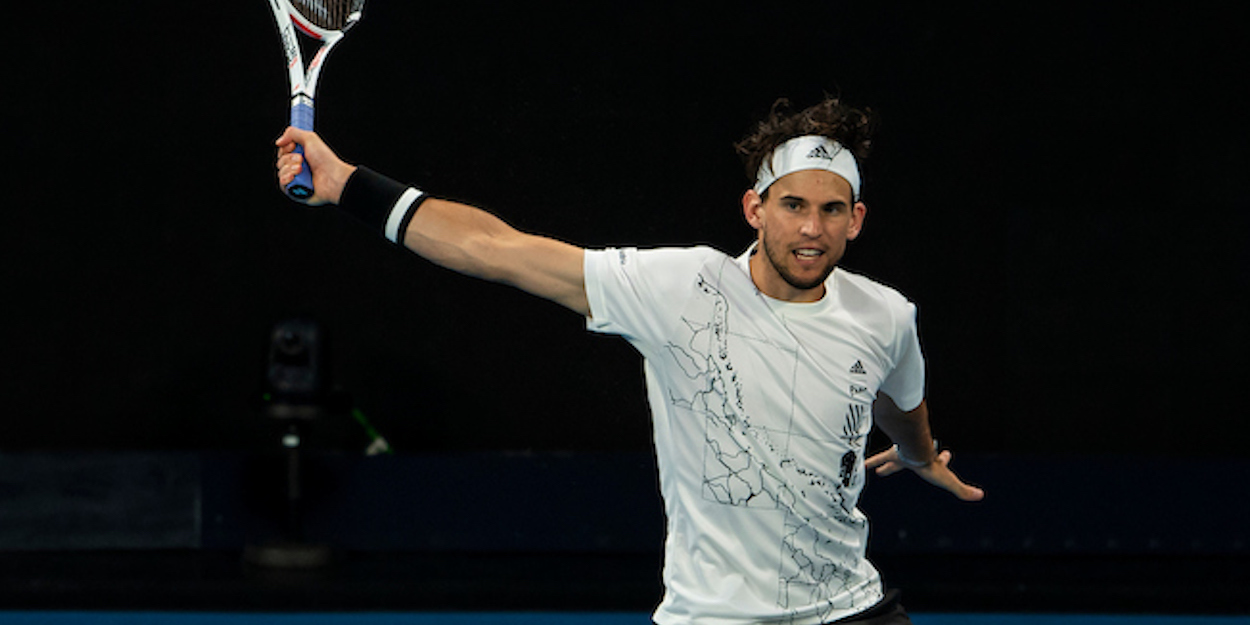 Dominic Thiem on being among the world's best: 'I still have a lot to learn'
Dominic Thiem believes that while he is in a good place in his career, he still has a lot to learn at the top of the game.
Dominic Thiem has spoken about what he still has to learn about being among the best in the world, including expectations following a first Grand Slam triumph.
"Approaching a Grand Slam with the hope to win it, is different from approaching it with the belief that it can be won," Thiem told the Times of India.
"I've only been in this situation for one year, I still have to learn how to deal with it," he added.
Since winning his maiden Slam at the US Open in 2020, Thiem had a disappointing exit in the fourth round of the Australian Open, before early departures in Doha and Dubai.
However, Dominic Thiem does still have plenty of confidence in his attributes on the court.
"The huge power that I generate, I can hit winners from anywhere," the Austrian continued. "No matter how close the scoreline, I have trust in my shots. I have that ability of hitting winners out of nowhere."
In winning the 2020 US Open, Thiem became the first man to win the championship from two sets down since Pancho Gonzales in 1949, 71 years earlier.
"It's such a big thing to realise your career goal," Thiem went on to say.
"In the beginning, I didn't realise how much it took out of me. In a way, it still does,"
"Dealing with it, digesting it, it's a process I still have to learn."