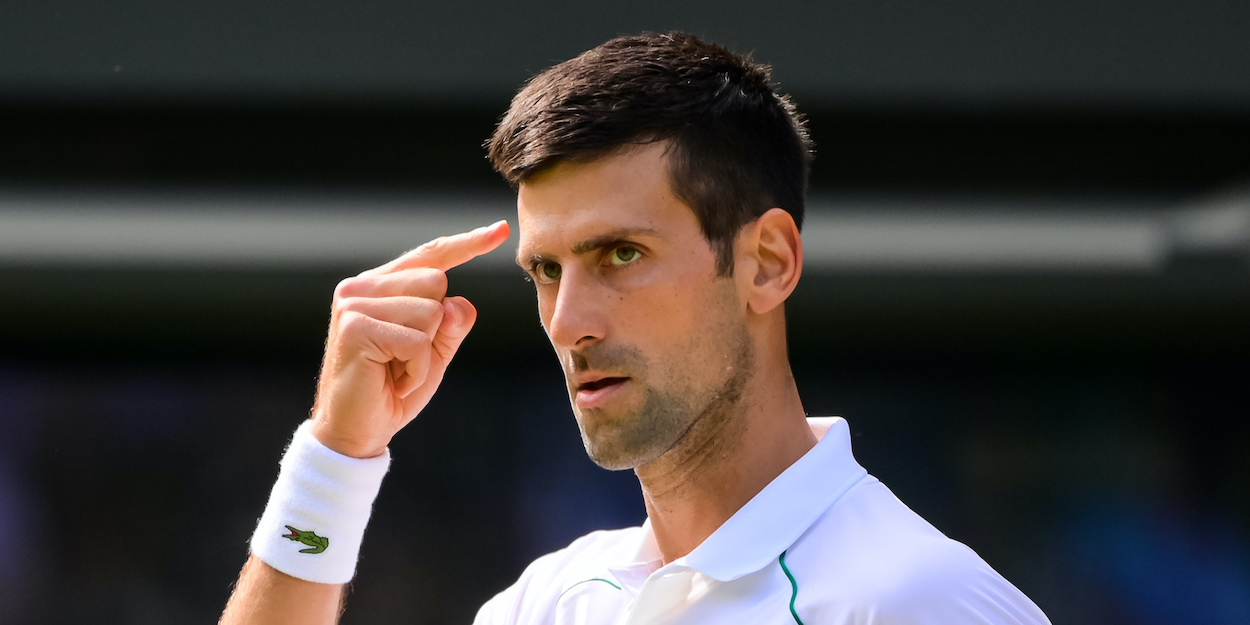 Djokovic has 'highest aspirations and ambitions' for Tokyo Olympics
Novak Djokovic is looking to fill one of the few holes in his resume as he aims to secure an Olympic gold medal in Japan.
The world No. 1 already has an Olympic bronze medal, achieved at the Beijing games in 2008, but could only manage fourth at London 2012 and did not get past the first round in Rio.
"I'm very motivated to play the Olympic Games and to fight for a medal," Djokovic said in his Wimbledon third round post-match press conference.
"I have the highest aspirations and ambitions going into the Tokyo Olympics. The Olympics happen every four years, the biggest sports event in the history of sport. Obviously representing the country for me is the highest honour and privilege.
"I always try to be there for Serbia and Serbian tennis. The Olympic Games is next to the Grand Slams this year as my highest goals and I've said that at the beginning of the season."
Djokovic is still on to claim an elusive Calendar Year Grand Slam, as well as the Golden Slam. Rod Laver was the last man to achieve the former, while only Steffi Graf has ever achieved the Golden Slam in singles, doing so in 1988.
"Hopefully I'll be able to have a great tournament here at Wimbledon, go all the way, that a wish, that's the desire, that's what I'm aiming for," Djokovic continued.
"Then after that there is not much time [until the Olympics]. But, I know my ability to recover mentally, physically and to get ready for the next big tournament. I've done it before, so hopefully I can do it again."