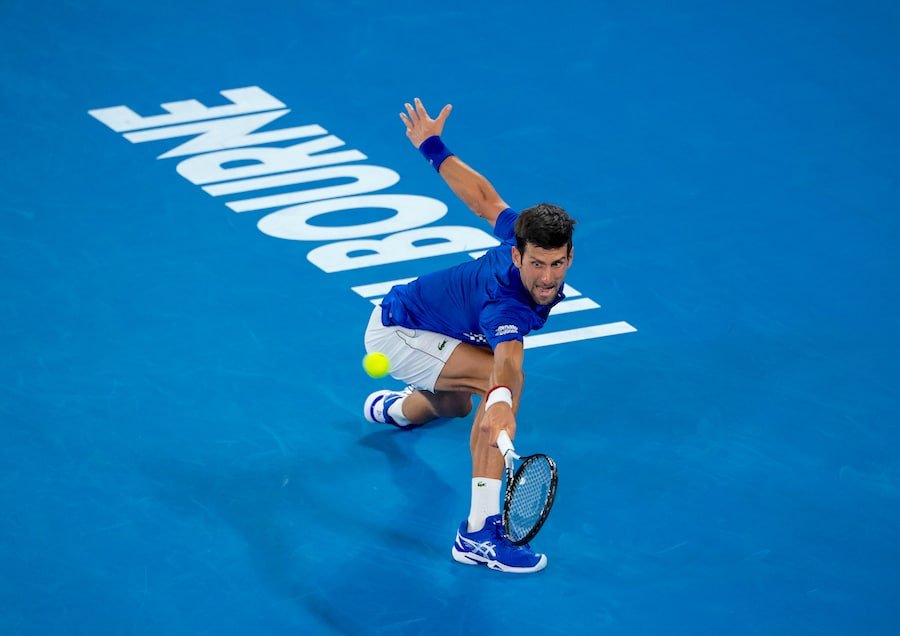 Djokovic and Zverev make light work of young opponents on day 6 at the Australian Open 2019: Men's singles third round results & news
Top seed Novak Djokovic and 4th seed Alexander Zverev were the two biggest names to progress through to the fourth round on Day Six of the 2019 Australian Open with every other match going to form and ranking, on a slightly cooler day in Melbourne.
Although he had a slight lapse in concentration in the 4th set it seems that Novak Djokovic is destined to at least make the final of the 2019 Men's Singles at the Australian Open and only a superhuman effort from maybe Alexander Zverev can stop his progress. Today it was in fact a combination of the floodlights and a Canadian super-fan who gave the World No.1 most trouble, rather than the precocious talents of his young opponent Dennis Shapovalov. Djokovic got annoyed by the lights coming on and we have to side with him that they weren't necessary at 4pm! He also had to shut out a very vocal Canadian fan who was constantly barracking him and supporting Shapovalov. Djokovic often lets these situation get op top of him which is probably why he lost the 4th set today. But we can't see anything annoying him so much he loses a match here to be honest!
Alexander Zverev is managing to make light work of his recent opponents after a sticky 5 setter in the first round. Everyone is hoping that he can find a way to go deep in a Grand Slam for the first time as he has shown his ability on the big stage at last years ATP World Finals but not yet at one of the biggest four tournaments. His next match against Raonic with give us better insight into his state of mind and play but if he wins then a semi final against Djokovic beckons.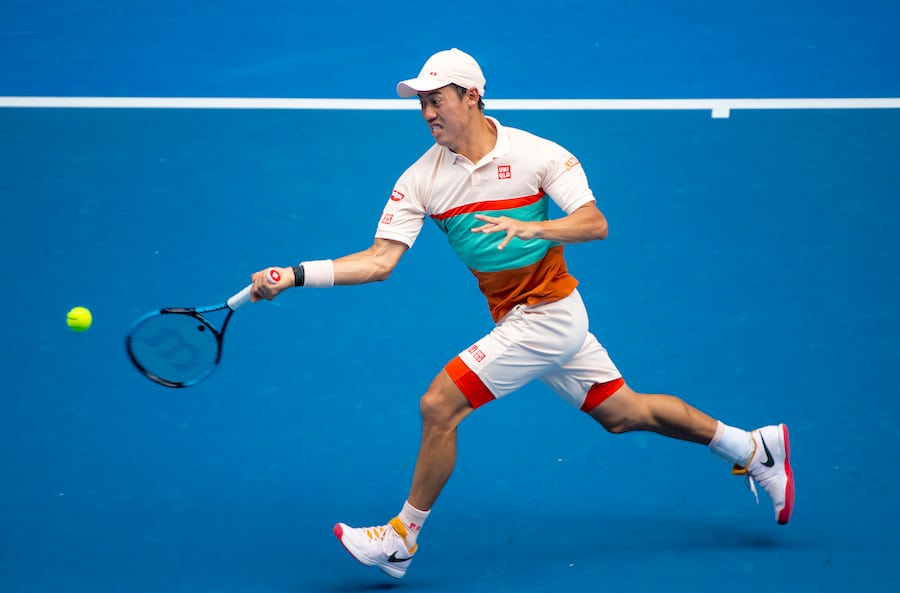 Nishikori is quietly going about his business, after some early scares in previous rounds, and he also has the calibre and experience to make it to a Grand Slam final after his heroics at the US Open a few years ago. But the fear is that he has to play too many sets to get to the later stages and will run out of puff at the crucial moment. The whole of Japan is praying for him.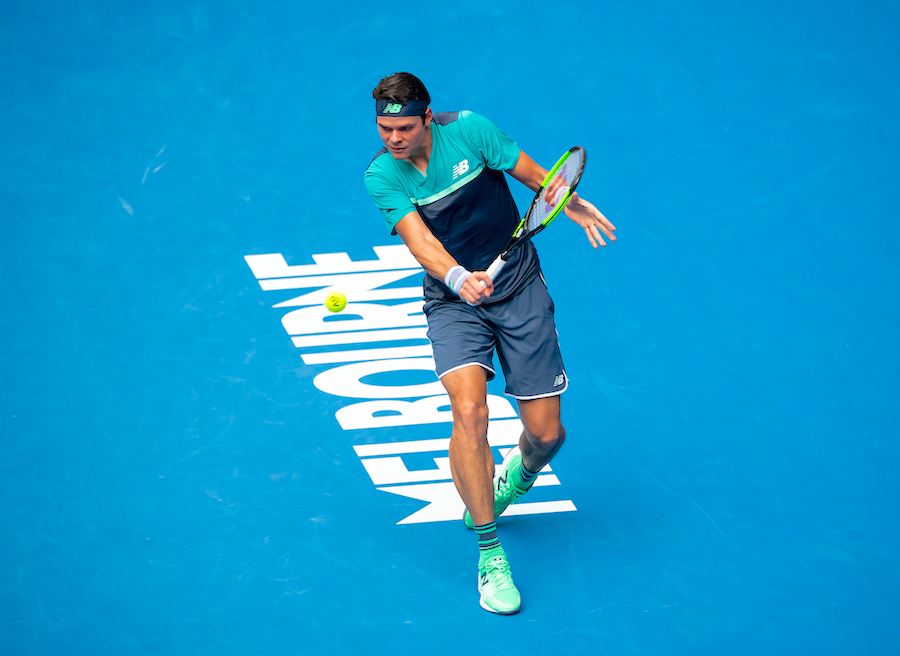 The youngsters Daniil Medvedev and Borna Coric haven't really been troubled by a big name yet this tournament, but winning Grand Slams is all about winning your easy matches quickly so you can save your mental energy for the final stages, and both these 'Next Gen' stars are doing just that. Long may it continue.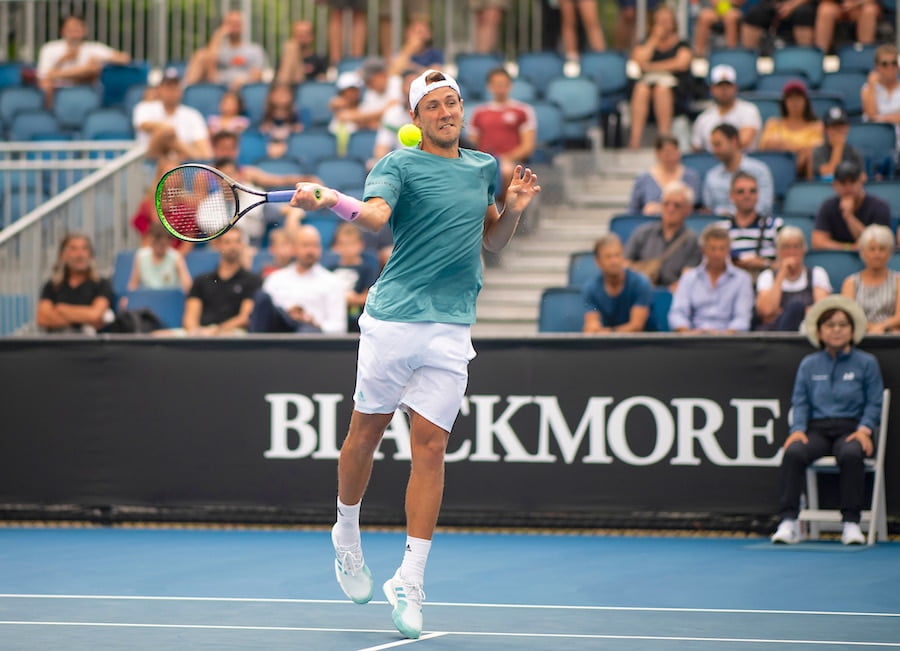 French hope Lucas Pouille managed to squander a two set advantage over Aussie wildcard Alexei Popyrin but his experience proved to much for the big serving youngster and Pouille scraped home in 5 sets. But has he got enough firepower to go further? He meets Borna Coric in the next round which will undoubtedly be a long tough match so we'll find out much more about his stamina on Monday.
Here is the full list of results from the matches played in the third round of the Australian Open men's singles on day six of the 2019 Grand Slam:
3rd Round – Rod Laver Arena
1:52 hrs
A. Zverev (4)
6 6 6
3 3 2
A. Bolt (WC)
3rd Round – Rod Laver Arena
2:22 hrs
N. Djokovic (1)
6 6 4 6
3 4 6 0
D. Shapovalov (25)
3rd Round – Margaret Court Arena
2:06 hrs
J. Sousa
6 (6) 1 2
7 (8) 6 6
K. Nishikori (8)
3rd Round – Melbourne Arena
2:01 hrs
D. Goffin (21)
2 6 3 3
6 7 7 6
D. Medvedev (15)
3rd Round – Melbourne Arena
2:01 hrs
P. Herbert
4 4 6 6
6 6 7 (8)
M. Raonic (16)
3rd Round – 1573 Arena
2:30 hrs
F. Fognini (12)
2 4 6 4
6 6 2 6
P. Carreno Busta (23)
3rd Round – 1573 Arena
2:43 hrs
B. Coric (11)
2 6 6 6
6 3 4 3
F. Krajinovic
3rd Round – Margaret Court Arena
3:42 hrs
L. Pouille (28)
7 (7) 6 6 (10) 4 6
6 (3) 3 7 (12) 6 3
A. Popyrin (WC)
Look ahead to the tennis year with our guide to every tournament on the ATP Tour, the WTA Tour and the ITF Tour
If you can't visit the tournaments you love then do the next best thing and read our guide on how to watch all the ATP Tour matches on television in 2019
To read more amazing articles like this you can explore Tennishead magazine here or you can subscribe for free to our email newsletter here