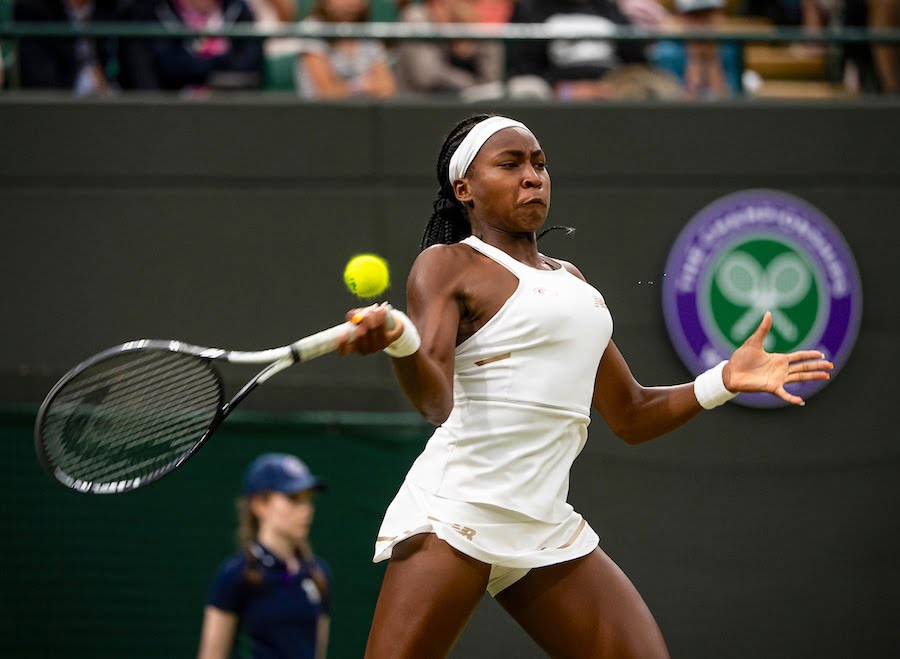 Cori Gauff "isn't falling for it" and 7 time Grand Slam winner Mats Wilander is so impressed
15 year old tennis sensation Cori Gauff has notched another famous victory on Centre Court at Wimbledon but it's the manner of her victories over much more experienced players that is so exciting for Wilander
Cori Gauff has won again at Wimbledon 2019 to book her place in the 4th round and a match against Simons Halep. Today Gauff squeezed past Polona Hercog in 3 close sets winning 3-6, 7-6, 7-5 to the delight of a packed Centre court. But for all the talk of her brilliant play it's the natural ability to solver her own problems that is so impressing Europsort tennis expert Mats Wilander.
Ge said of Gauff, "I think what is impressive is that she is dealing with these veterans, that for some reason think they can slice and dice her with a lot of underspins and a lot of weird tennis. What is impressive is that she isn't falling for it. She did for a while in this match, but what was good is that she found a way to deal with it – her tennis knowledge, tennis intuition and tennis IQ is very high. I like her tactical ability, there is no way someone taught her that. It's all natural."
Wilander went on to say of Gauff, "Coco is obviously playing in an environment where she is playing a lot of tennis on her own, solving her own problems. She doesn't look like someone who has been over-coached, which is so refreshing to me."
Earlier this week Gauff scored incredible victories of Grand slam legend Venus Williams followed by a comfortable victory over Magdalena Rybarikova to set the tennis world into near hysterical excitement about the potential of this youngster.
Wilander also commented, "I know it's a better story that I'm impressed with Gauff like so many others, but I'm not. This is a natural thing, when you are young, you have no fear, no nerves, she's playing on centre court, most likely hasn't played there before, I'd wager a bet that she doesn't even realise there are people in there and she has tunnel-vision."
Enjoy Wimbledon even more with our exclusive, 164 page, 'Guide to Wimbledon 2019'
To find out how to get tickets for Wimbledon this year read our 9 point guide here
For all the latest Wimbledon news before, during and after the tournament make sure you bookmark our 'Wimbledon News' section here
If you can't visit the tournament then do the next best thing and read our guide on how to watch Wimbledon on television
To read more amazing articles like this you can explore Tennishead magazine here or you can subscribe for free to our email newsletter