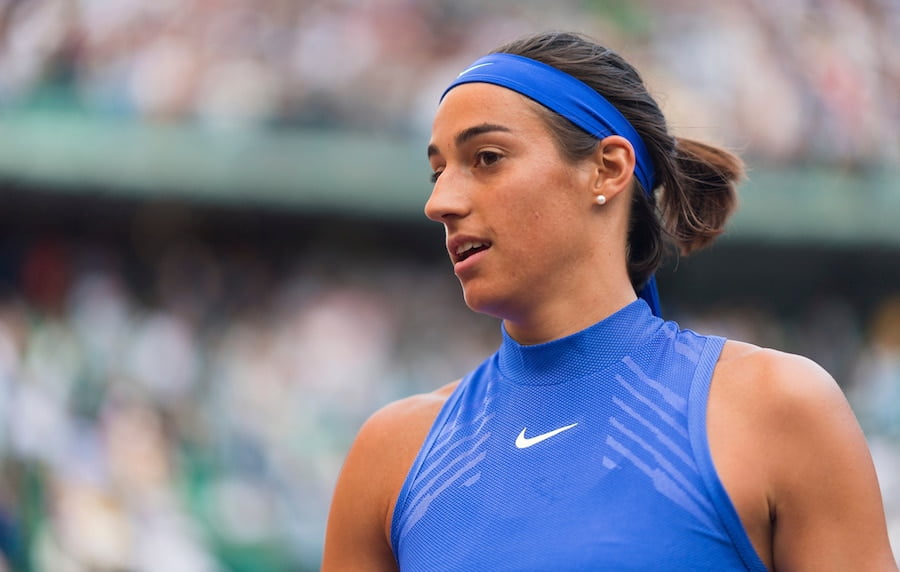 Caroline Garcia exclusive interview: The wait is over
Seven years after making a big impression on Andy Murray with her performance against Maria Sharapova at the French Open, Caroline Garcia now has to live up to the Scot's prediction that she will be world No. 1. Tennishead Editor Paul Newman finds out how she intends to achieve her lifelong goal.
It was as if she had won a Grand Slam title rather than a first-round match at the Porsche Tennis Grand Prix, but Caroline Garcia's joyful celebrations after her victory over Maria Sharapova in Stuttgart at the end of April told you everything about the pressures that she had felt for so long. "Finally I can say after seven years that I have beaten her," the 24-year-old Frenchwoman told her post-match interviewer, her face a mixture of joy and relief.
This was not simply a case of a player ending a losing run against a big-name opponent, even if Garcia's victory followed four successive defeats to Sharapova. No, this was all about the consequences of a comment that Andy Murray had made on Twitter during Roland Garros in 2011, when Garcia, then ranked No 188 in the world, made her French Open debut at the age of 17.
Although Garcia eventually went down in three sets to Sharapova after losing the last 11 games of their second-round match in Paris, the teenager had led 6-3 4-1 with a memorable display of attacking power. Murray tweeted during the match: "The girl Sharapova is playing is going to be number one in the world one day. Caroline Garcia. What a player. You heard it here first."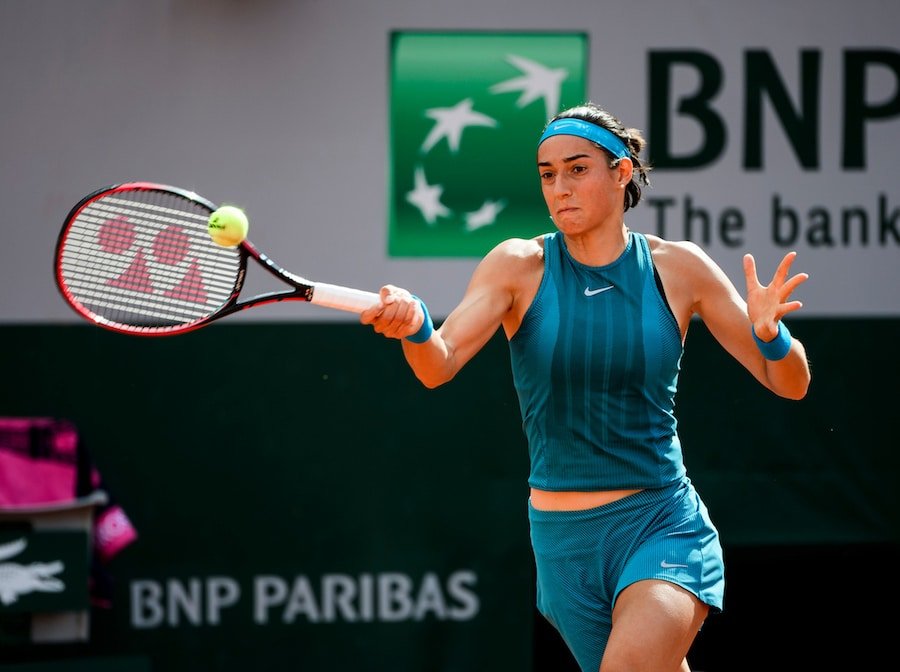 Those words have followed Garcia around the tennis world ever since, prompting countless questions in press conferences and interviews, to which the Frenchwoman has always responded with patience and grace. Sometimes the questions have raised doubts over whether Murray would ever be proved right, Garcia having struggled for some time to build on her initial promise.
The Scot himself has welcomed Garcia's impressive progress in recent months, including her breakthrough into the world's top 10 at the end of last year. "She's doing great," Murray said when he took to Twitter again during this year's Australian Open. "A lot of people laughed at me [in the] last few years [but she's number] 8 in the world now."
Garcia has never spoken to Murray about his comments and the pressure which she felt as a result of them. She can smile about it now, but admits: "Oh yes, it was terrible. I was only 17. I played a couple of amazing games against Sharapova, but my game and my mind were not ready for such a level.
"After that I was struggling to get my tennis all together. I was trying to copy the match I played against Sharapova, but it was not a good way. I suddenly had the attention of everyone. It wasn't as if this was a small thing that he had said.
"It was really too much for me. I just needed some time to work quietly in my corner and do my thing. It was difficult, but it also helped me to learn about some things and maybe it helped me also to manage better the attention I get now."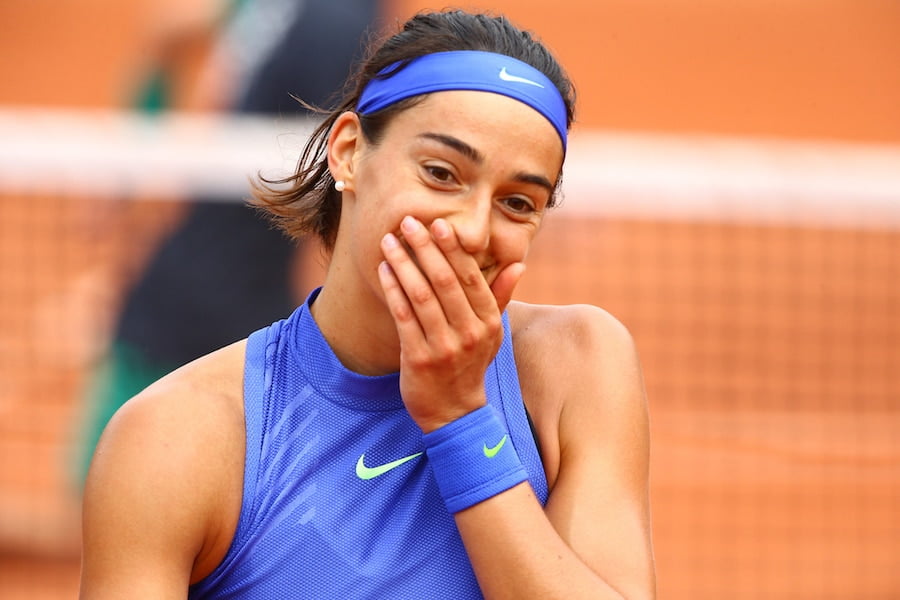 Garcia, who is coached by her father, had made better progress in the last couple of years before taking a huge leap forward with a remarkable sequence of results in Asia at the end of last season. Eleven successive victories saw the Frenchwoman win the two biggest titles of her career in Beijing and Wuhan and qualify for the year-ending WTA Finals for the first time, at the expense of Johanna Konta.
What did Garcia think was behind her improved form last year? "I don't think there was any one thing that was really different," she said. "It was more little things, which made a difference when they were added together. I learned a lot about different things both on the court and off it. I think I tried to take every experience positively and learn from them. It made me see things a little differently."
So exactly what kind of lessons had she learned? "Off the court I realised how emotional I could get when people were saying bad things about me. I needed to find a way to get some distance about it and to be focused on myself, to listen to my team and cut myself off a little bit from the outside.
"My dad told me in the past that it could be dangerous and I had to be careful. With social media it can get to you even more. So I really tried to make things different about that. Also you don't read any more what people are saying about you because it can change from one day to another, really fast."
Most players have had to learn to deal with abuse on social media, but for Garcia there was the added dimension of some much-publicised animosity from some of her fellow countrywomen. Garcia, who had won both her singles matches in France's defeat by the Czech Republic in the 2016 Fed Cup final, was criticised for announcing that she would not be available to play for her country in 2017 and for then pulling out of a tie with a back injury. The episode also saw Garcia and Kristina Mladenovic end their doubles partnership, less than a year after their triumph at the French Open.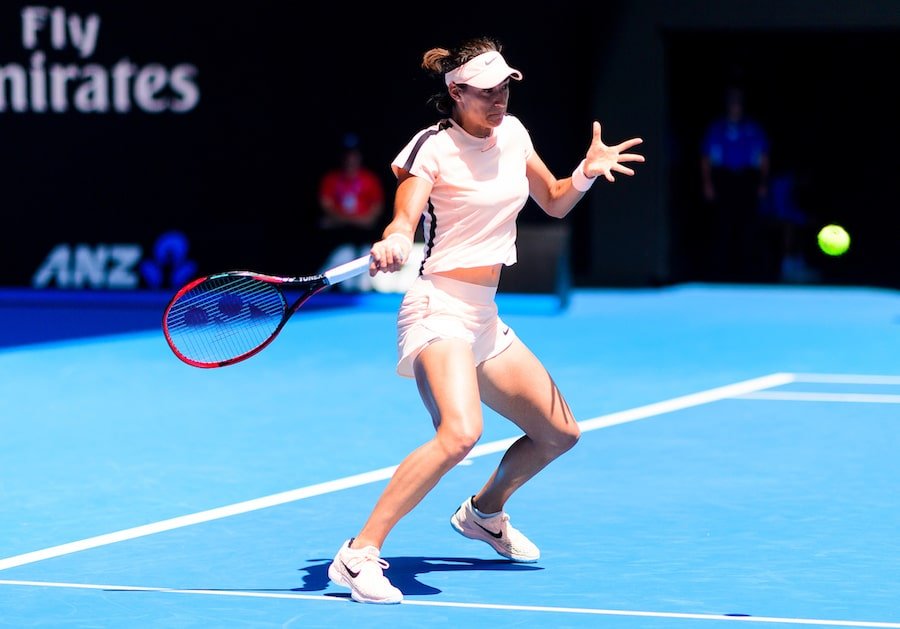 "When I am at a tournament I don't read [social media] now," Garcia said. "Of course you have some nice messages, but you also have a bunch of terrible ones. Sometimes it can affect you more than you think. I know that sometimes it can make me lose my focus or get negative."
When fathers coach their daughters – which is a much more common occurrence than fathers coaching sons – occasional friction can be inevitable, but Garcia has been particularly grateful for her family support during difficult times. Louis Paul Garcia is a self-taught coach who had no background in professional tennis until his daughter emerged as a player of great promise. Caroline's mother, Marylene, often joins them on tour.
"Travelling with them really helped me last year," Garcia said. "They helped by sharing their experience of life with me and making me realise that these kind of things happen to a lot of people and that you have to learn about it. They helped me understand what I can learn about that. They were difficult conversations sometimes."
She added: "It's nice when I can share these victories and all the emotion on the court with my parents on the side. It makes the feeling even better. There was nothing better for me to see than the look on my father's face after I won Wuhan and Beijing."
Have there been times, nevertheless, when Garcia wished he could just be her father and not her coach? "Of course," she said. "Maybe now it's better than it used to be in the past. When you are 16 or 18 you can struggle with your parents. But of course when he is the coach he tells me the truth – and sometimes the truth can hurt. You feel you are giving 100 per cent and they say you have to keep pushing yourself. It's difficult, but I know he is saying these kind of things only because he wants me to achieve my goals and my dreams."
Did she think she might one day achieve the goal of becoming world No 1 and making Murray's prediction come true? "That is my goal, what I am working on every day," Garcia said. "I don't fix myself a date when I want to do it, but I want to keep improving and just go higher and higher every single time."
Look ahead to 2019 with our guide to every tournament on the ATP Tour, the WTA Tour and the ITF Tour
If you can't visit the tournaments you love then do the next best thing and read our guide on how to watch all the ATP Tour matches on television in 2019
To read more amazing articles like this you can explore Tennishead magazine here or you can subscribe for free to our email newsletter here