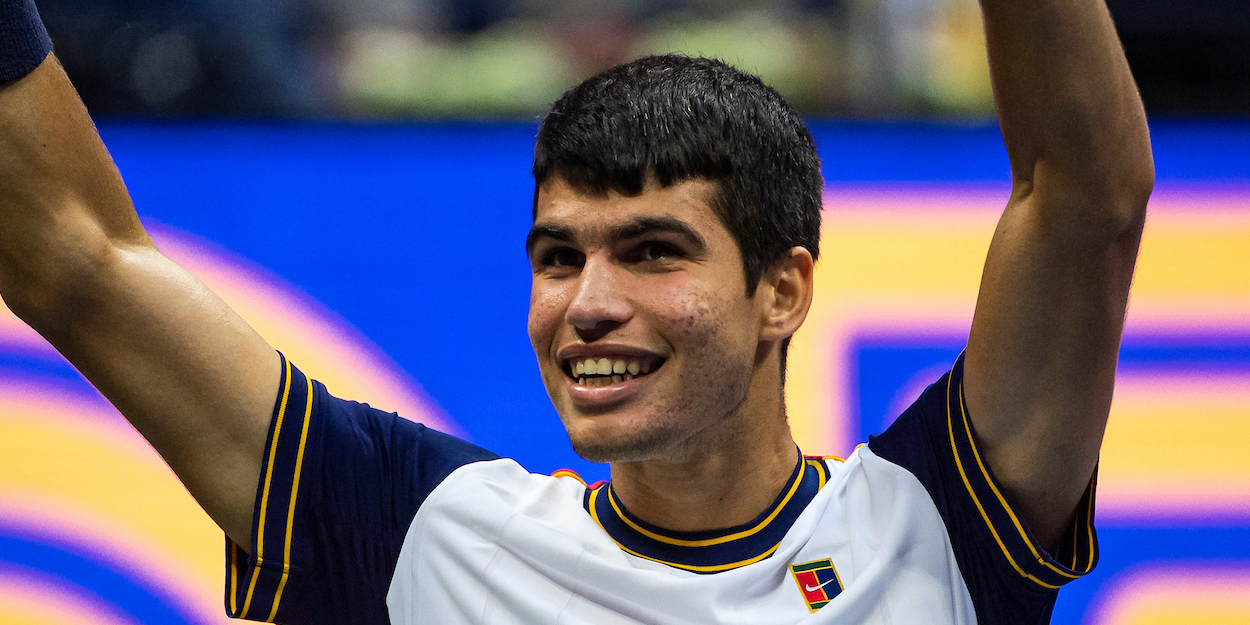 Carlos Alcaraz stuns Jannik Sinner to open ATP Finals door for Hubert Hurkacz and Cameron Norrie
Carlos Alcaraz claimed a third top 10 win in four events, defeating Jannik Sinner to hand the ATP Finals advantage to his fellow hopefuls.
It was a Next Gen battle in the second round of the Paris Masters as 18-year-old Carlos Alcaraz took on 20-year-old Jannik Sinner.
The Spaniard entered the event ranked 35th in the world, while Sinner was a newly crowned ATP top 10 player, ranked ninth.
A tight opening set went for over an hour, culminating in a tiebreak. Four points won against the Sinner serve saw Alcaraz claim it 7-1 to be one set from victory.
Another close-fought set brought the score to 5-5 on the Sinner serve before Alcaraz broke for a chance to serve out the match. He did to bring his personal win-loss record against Sinner to 2-0.
This was a first meeting between the two at ATP tour level, but they had played once before at Challenger level back in 2019, where Alcaraz won.
The result presents an opportunity for Hubert Hurkacz and Cameron Norrie to take control in the race to qualify for the ATP Finals.
Sinner came into Paris eighth in the race, but has fallen to ninth after Hurkacz won his first match at the event to overtake the Italian.
Norrie trails Sinner by 60 points and Hurkacz by 90. Sinner would likely need to win the final event of the season in Stockholm, Sweden to ensure his qualification for Turin.
However, if Hurkacz reaches the semi-finals and/or Norrie the final in Paris, Sinner will be out of the running.
Nevertheless, he could still travel to Turin as an alternate, or opt to play the Next Gen ATP Finals for players 21 and under in Milan.