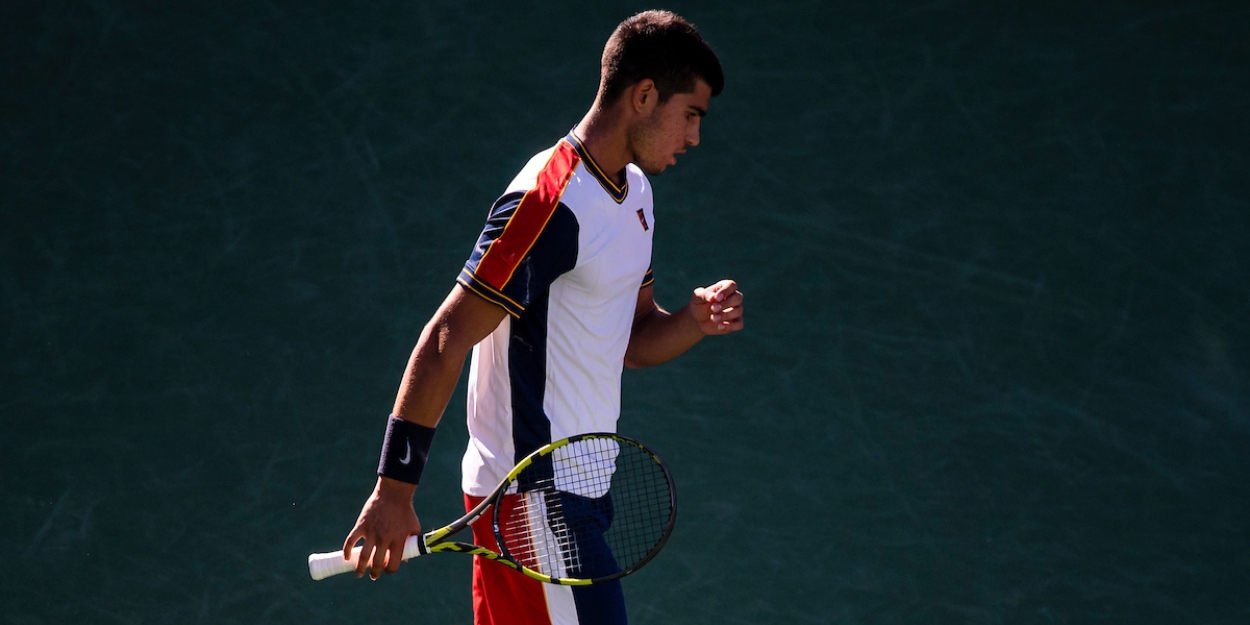 Carlos Alcaraz incredibly compared to three all-time greats including Nadal
Carlos Alcaraz has been compared to Rafael Nadal and hall-of-famers Mats Wilander and Michael Chang by Paris Masters director Guy Forget.
In recent months Alcaraz has picked up impressive victories against World number three Stefanos Tsitsipas, 7th ATP ranked Matteo Berrettini and two-time Grand Slam champion Andy Murray.
The Spanish sensation also beat 9th ranked Jannik Sinner in straight sets 7-6 (7-1) 7-5 to progress to the round of 16 of the Paris Masters.
These wins have seen the 18-year-old rise up the ATP rankings going from 42nd to 35th, earning comparisons to Nadal, Wilander and Chang in the process.
Nadal has won a total of 20 Grand Slam titles, the men's joint highest alongside Novak Djokovic and Roger Federer. Wilander has also won seven Slam titles, with three Australian Opens, three US Opens and one French Open. Additionally, Michael Chang is the youngest male player to win a Grand Slam, winning the 1989 French Open at just 17 years old.
Guy Forget said of Alcaraz, "every tournament he seems to learn to become stronger, to be punchier. He makes me think of all these new players like Rafa, Mats Wilander, Michael Chang. He's so young and yet he has so much experience. He has so much willingness to win every single point. He's already very strong."
"I saw him against Carlos Ferrero, playing the qualifiers. I watched him, the first thing that struck me was the noise when he hit the ball."
"I thought, 'Oh, my God, it's very loud.' I could see this resilience, pugnacity. He was trying to win every single point. Nobody was watching him. It seemed every single point he wanted to win because life depended upon it."
"Now he played Berrettini. He's breathtaking to watch. He's gaining a huge momentum right now. I wouldn't be surprised to see him very quickly play and beat Tsitsipas, for instance. He seems to be very interested in that kind of category."