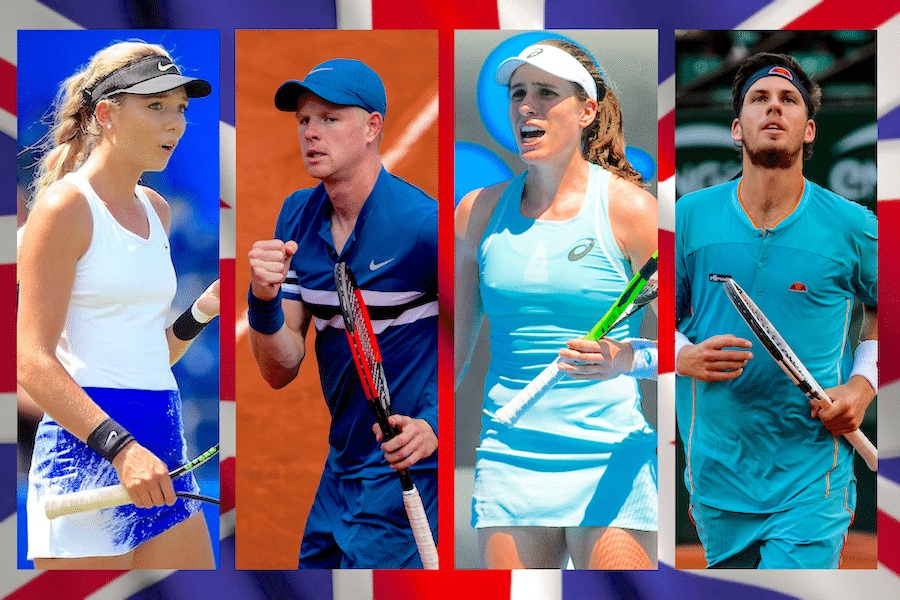 British tennis special: The class of 2018 end of term report
Andy Murray seems unlikely to be heading back to the top of the tennis rankings any time soon which means that fans of British tennis will have to rely on a batch of grizzled professionals and up and  coming youngsters to fly the Union Jack on the world tennis stage.
2018 wasn't a standout year for British tennis players with the notable exception of Kyle Edmund who managed to notch up a Grand Slam semi-final appearance. Here Tennishead reviews the 2018 results of all the top British tennis players and predicts what lies in store for them in 2019.
One interesting fact is the combined total of $5,131,000 of prize money these British stars have won between them. Who says there isn't enough money for top tennis players!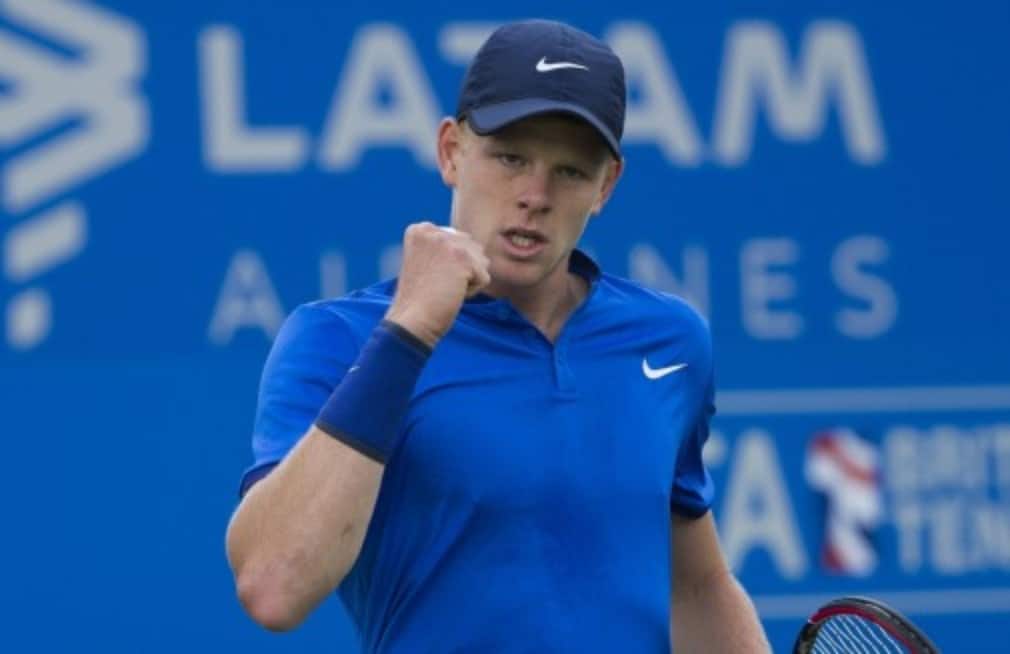 KYLE EDMUND
Age: 23

Results in 2018: W36, L21

Prize money won: $2,142,514

Best performance: semi-finals of Australian Open

World ranking at start of year: 50

World ranking at end of year: 14

Career-high world ranking: 14 (Oct 2018)
What a year 2018 was for Kyle Edmund. From reaching his first Grand Slam semi-final in January 2018 to winning his first tour-level title in the autumn, he has gone from one breakthrough to another.
Since replacing Andy Murray at the top of the national rankings in March, he has handled being British No 1 in impressive style. At Wimbledon, where he won a Centre Court match for the first time and took a set off Novak Djokovic, he never appeared to let the pressure get to him.
Edmund made the Australian Open semi-finals, played in his first tour final in Marrakech in April, beat Murray for the first time at Eastbourne in June, rubbed shoulders with Roger Federer and company at the Laver Cup in Chicago in September and won his first tour title in Antwerp in October. The only downsides to his year were recurring bouts of illness, but he had his tonsils out at the end of the season, which he hopes will resolve his health issues.
Our prediction for the rest of 2019
Kyle has proven he can win huge matches and put together deep runs in the biggest tournaments. But has he recently been found out by the top players? This will always happen after a young player breaks through and the top players spend more time working out how to beat them. Kyle will need to adapt and build his game to reach the heady heights of 2018.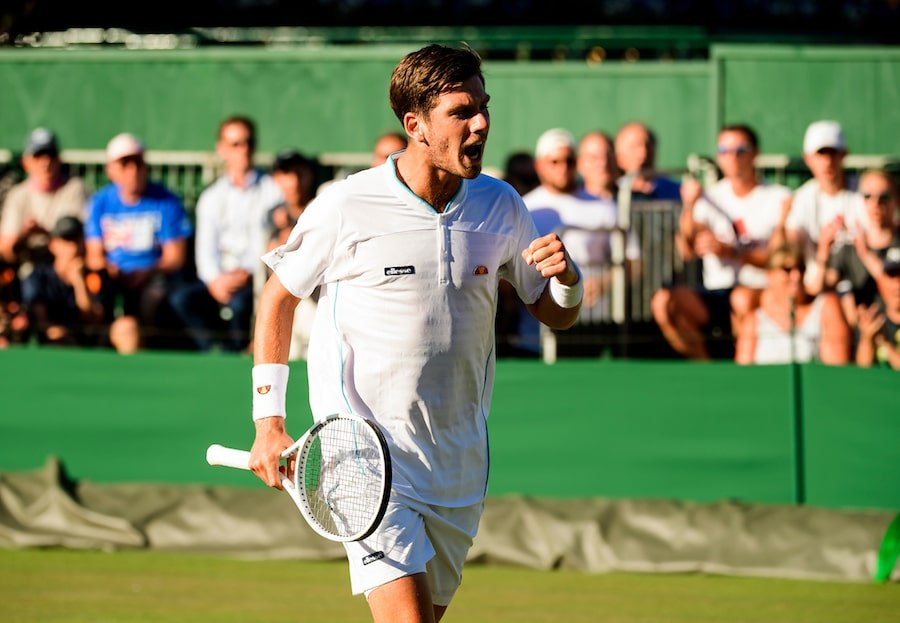 CAMERON NORRIE
Age: 23

Results: W19, L18

Prize money: $512,061

Best performance: beat John Isner in Lyon en route to first tour-level semi-final

World ranking at start of year: 114

World ranking at end of year: 91

Career-high world ranking: 66 (Aug 2018)
Cameron Norrie had an outstanding first full year on the main tour in 2018, registering some high-profile victories, reaching three semi-finals and kicking off his Davis Cup career in spectacular fashion.
Norrie made a stunning Davis Cup debut in February 2018 by beating Roberto Bautista Agut, the world No 23, on clay in Marbella. Norrie had had little experience on the surface, but in May he reached the semi-finals in Lyon after beating John Isner and then made the second round of the French Open before losing a hard-fought match on Court Philippe Chatrier to Lucas Pouille.
In the summer Norrie reached successive semi-finals in Atlanta and Los Cabos, beating Jeremy Chardy, Feliciano Lopez and Adrian Mannarino along the way, and made the second round of the US Open by beating Jordan Thompson. On the Asia swing he beat Borna Coric en route to the quarter-finals in Shenzhen. His season ended with a first-round defeat in Vienna to Isner, but only after the American saved two match points and won a deciding tie-break 9-7.
Our prediction for the rest of 2019
Cameron has a durable game that should see him achieve consistent results without ever reaching the highest echelons of the game. We hope we are wrong but we predict a consistent improvement from Norrie this year rather than a huge leap in form.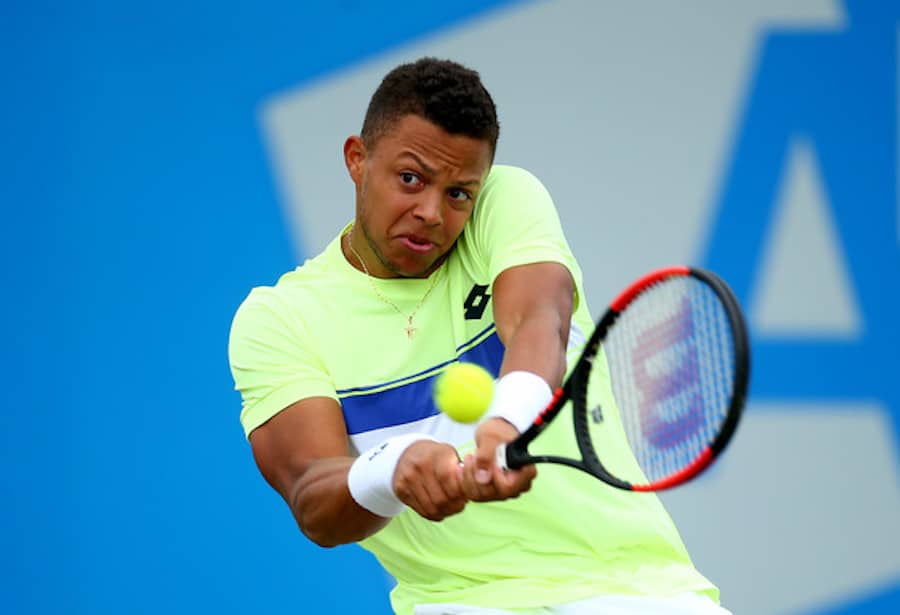 JAY CLARKE
Age: 20

Results: W1, L3 at tour level; W36, L25 in Challengers/Futures/qualifiers

Prize money: $137,311

Best performance: won Binghamton Challenger in July

World ranking at start of year: 255

World ranking at end of year: 221

Career-high world ranking: 173 (Oct 2018)
The flow of home-grown talent appeared to be drying up after Kyle Edmund, but the emergence of Jay Clarke has provided a welcome boost for British tennis. He continued his steady progress up the world rankings and had a fine summer, though his results tailed off towards the end of 2018.
Working with Esteban Carril, the Spanish coach who helped take Johanna Konta into the WTA top 10, has clearly helped Clarke, whose year took off with three good runs in Futures tournaments in Doha in the spring.
His good form continued when he reached the quarter-finals of the Sarasota Challenger in April. He made a slow start to his grass-court campaign but recorded his best win by beating Ryan Harrison, the world No 58, at Eastbourne. After losing to Ernests Gulbis in five sets in the first round at Wimbledon, Clarke won his first Challenger title in July at Binghamton in the United States. In the final he beat the top seed and world No 98, Jordan Thompson.
Our prediction for the rest of 2019
Jay is a fine example of the new breed of tennis player. Incredibly strong and fit with massive groundstrokes. 2019 needs to be his breakthrough year as he's now into his twenty's. He's shown encouraging signs but now it's the hard part of rising up the rankings. If he can stay injury free and gets good advice we see him reaching the top 150 this year.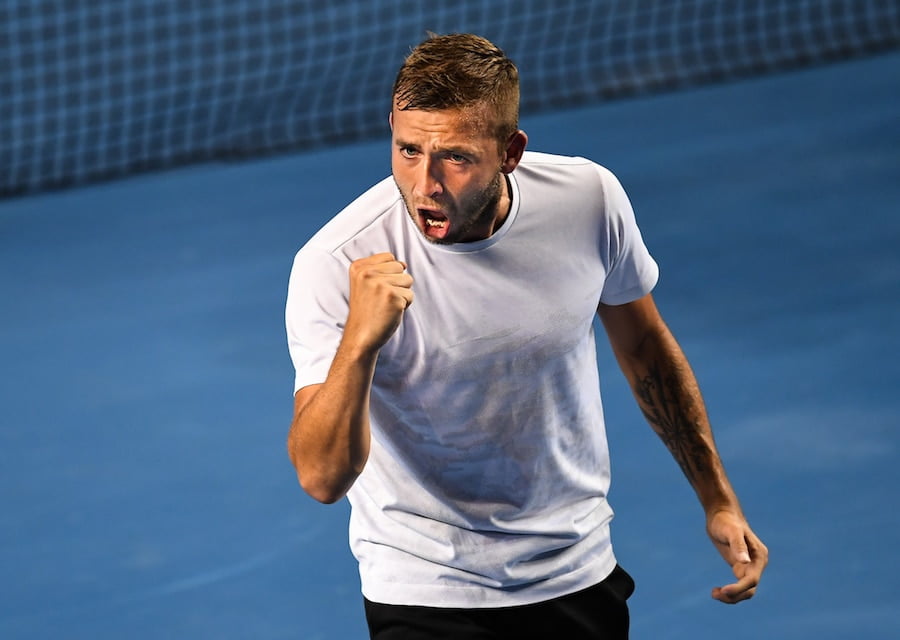 DAN EVANS
Age: 28

Results: W1, L1 at tour level; W30, L12 in Challengers/qualifiers

Prize money: $73,703

Best performance: won Vancouver Challenger in August

World ranking at start of year: 133

World ranking at end of year: 199

Career-high world ranking: 41 (March 2017)
When Dan Evans tested positive for cocaine last year and was suspended for 12 months some might have doubted whether he had it in him to fight his way back up the world rankings. However, he knuckled down to his task immediately following his return in April.
In his third comeback tournament Evans reached the semi-finals of the Surbiton Challenger and in his fourth he lost to Alex de Minaur in the Nottingham final. In August he won seven matches – the last five against higher-ranked opponents – to claim the title in Vancouver. Evans was back in the world's top 400 by June, the top 300 by August and the top 200 by the end of the year, having climbed nearly 1,000 places in less than six months.
Leon Smith, Britain's Davis Cup captain, has often championed Evans' cause and his faith was rewarded against Uzbekistan in September. Evans' victory over Denis Istomin, the world No 60, was his best performance of the year in terms of his opponent's ranking.
Our prediction for the rest of 2019
Evans is such a talented competitor capable of upsetting the best players in the world that we wouldn't be surprised if he makes huge strides in 2019 and gets back into the top 100 or higher. But can he avoid the off-court pitfalls that seem to dog his career? We predict that since his last lapse of judgement he'll have matured enough and learnt the lesson he needed.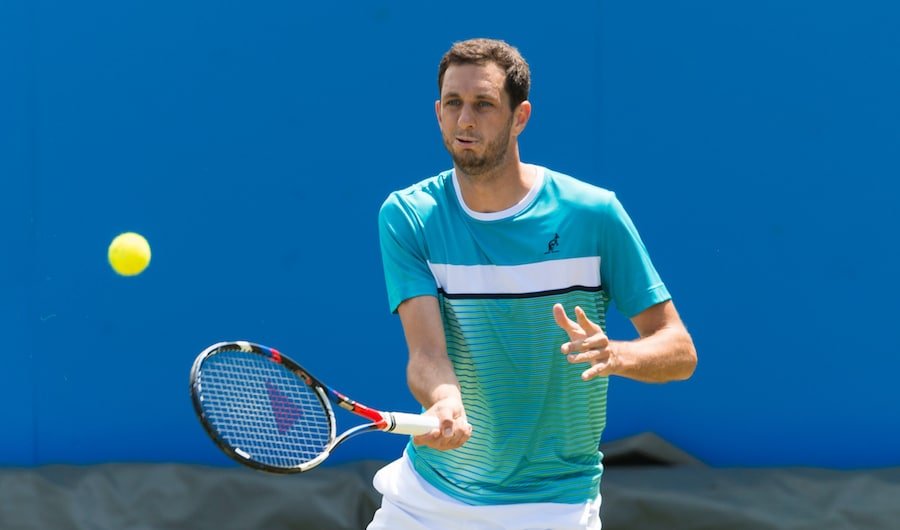 JAMES WARD
Age: 31

Results: W31, L25 in Challengers/Futures/qualifying

Prize money: $80,673

Best performance: runner-up at Loughborough Challenger in May and Jinan Challenger in August

World ranking at start of year: 843

World ranking at end of year: 192

Career-high world ranking: 89 (July 2015)
James Ward has demonstrated his resilience many times in the past but his fighting spirit has probably never been more evident than in his comeback following a knee operation in August 2017. He had dropped out of the world's top 1,000 before deciding on surgery.
After six months' rehabilitation Ward began his comeback in Futures tournaments in February, but by April he was back playing Challengers. In May he reached the final of the Loughborough Challenger, losing to Hiroki Moriya. In August he reached another Challenger final, losing to Alexei Popyrin in Jinan, China.
Ward's determination to rebuild his career has been demonstrated by his schedule. Despite missing all of January, he played in 25 tournaments, including three in China, two in India, two in Qatar and two in Mexico. His hard work should be rewarded with a place in qualifying at the Australian Open. In the first three months of 2019 he should be able to keep moving up the world rankings as he has minimal points to defend.
Our prediction for the rest of 2019
Ward has probably reached his peak but he still has plenty of years left as a professional tennis player. He knows his game well and if he's clever with his choice of tournament and plays well in the big matches then he can continue his good run and get back into the top 150.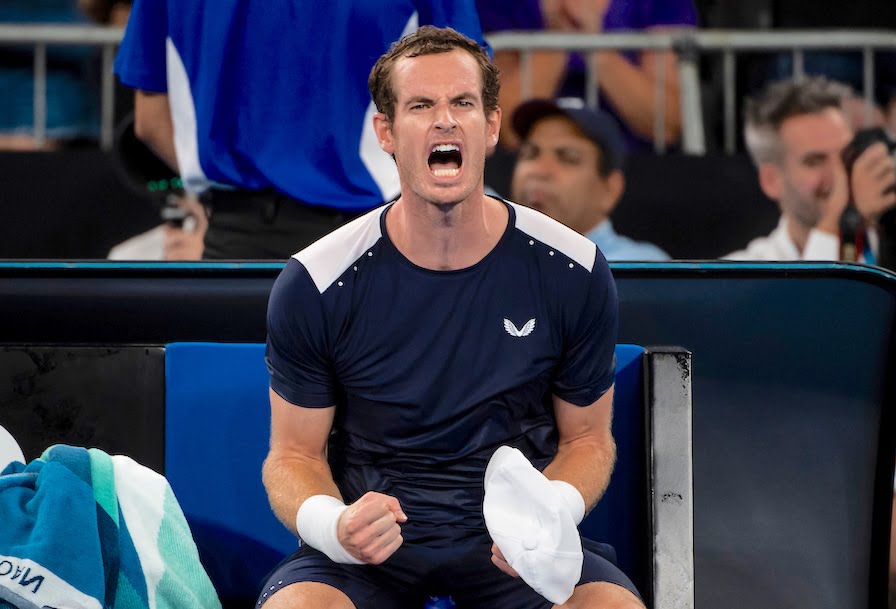 ANDY MURRAY
Age: 31

Results: W7, L5

Prize money: $238,610

Best performance: beat David Goffin (world No 11) 6-3 6-4 in 2nd round in Shenzhen in September

World ranking at start of year: 16

World ranking at end of year: 260

Career-high world ranking: 1 (Nov 2016)
When Andy Murray headed to Australia with the intention of starting his 2018 campaign in Brisbane in January he could not have imagined that he would end the year having played only 12 matches. Even after pulling out of Brisbane and then having hip surgery in Melbourne, Murray was talking optimistically about his return, but it proved far from straightforward.
Having pulled out of Wimbledon on the eve of the tournament, Murray finally returned to Grand Slam competition after a break of 14 months at the US Open, where he beat James Duckworth before losing to Fernando Verdasco in stifling conditions.
Murray wound up his season in September and subsequently spent several weeks in Philadelphia working on his rehabilitation. His dedication in attempting to regain his fitness has been admirable and he clearly expects to compete regularly in the new year. He was back in Brisbane for his first tournament of 2019 and after the dramatic emotional Australian Open he has decided on another hip operation. We still await news on his recovery from that.
Our prediction for the rest of 2019
Our heart says that we'll see Andy back on the tour after another long period of recovery but our head says that he's going to find it tough because whilst he's not playing all the others are improving. We really hope that he can get back to something near the form he can play at and his 5 set battle at the Australian Open proved that the hunger is still there.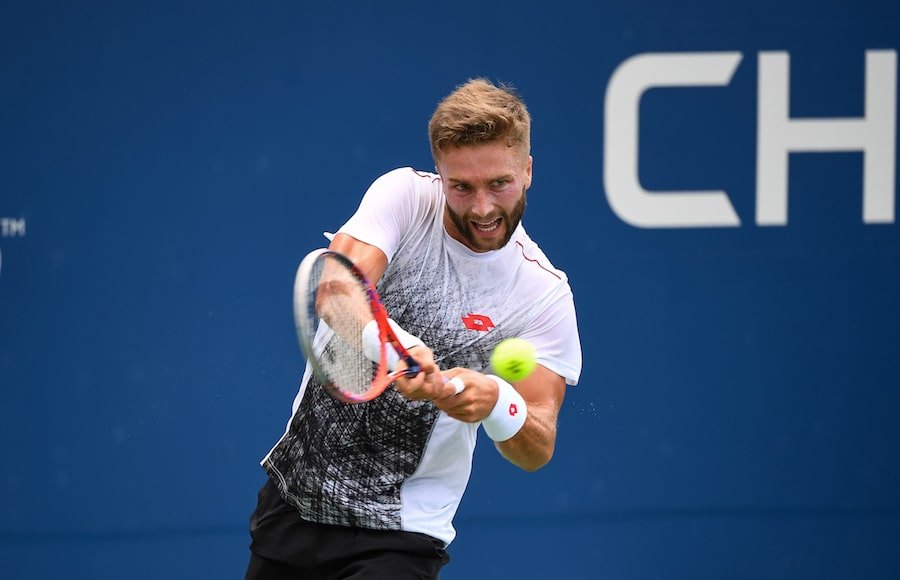 LIAM BROADY
Age: 24

Results: W1, L3 at tour level; W16, L28 in Challengers/qualifiers

Prize money: $20,429

Best performance: qualified for Miami Open and reached second round

World ranking at start of year: 170

World ranking at end of year: 316

Career-high world ranking: 154 (April 2018)
Liam Broady's season in 2018 was a demonstration of how fine the margins can be between success and failure. Unfortunately for the 24-year-old Briton, there were more narrow defeats than victories. His loss to Matteo Berrettini after a final set tie-break in the first round of qualifying at the Australian Open set the tone for the year. There were some high points, including a Davis Cup debut and victories over Cameron Norrie and Dan Evans, but 20 first-round losses was way too many.
Broady qualified for the main draw at the Miami Open, where he made the second round, but his grass-court season comprised four defeats in four matches, in two of which he had match points. A first-round meeting with Milos Raonic was not the draw he needed at Wimbledon.
At the US Open defeat in another final set tie-break, against Uladzimir Ignatik, denied Broady a place in the last round of qualifying, though he had other successes in the United States, including quarter-final appearances in Challengers at Aptos and Stockton.
Our prediction for the rest of 2019
Broady is young enough to still rise through the game but has he got a big enough game to beat today's power hitters? He relies a lot on guile and touch which will allow him to reach a certain level but he can't blast opponents away. A tough year ahead.
JOHANNA KONTA
Age: 27

Results: W26, L23

Prize money: $1,043,096

Best performance: Runner-up at Nottingham

World ranking at start of year: 9

World ranking at end of year: 37

Career-high world ranking: 4 (July 2017)
Memories of Johanna Konta playing in the 2017 Wimbledon semi-finals and reaching No 4 in the world rankings faded during a testing year. Having appointed Michael Joyce to replace Wim Fissette as coach at the end of last year, Konta went into her latest campaign in positive mood, but after beating Madison Keys in her first match her results quickly started to tail off.
The grass-court season brought some improvement as Konta reached her only final of the year in Nottingham, but the price of dropping out of the world's top 40 became apparent at the US Open, where she lost to Caroline Garcia, the world No 6, in the first round. Konta won only two Grand Slam matches all year.
By the end of the 2018 season Konta had changed both her coach and her management company. Joyce was replaced by the Frenchman Dimitri Zavialoff, who had previously worked with Stan Wawrinka and Timea Bacsinszky. In their first tournament together Konta reached the semi-finals of the Kremlin Cup in Moscow.
Our prediction for the rest of 2019
Mentally Johanna has shown some cracks recently which may be due to her drop down the rankings. This is always hard especially when you've been as high as 4 in the world. But her work ethic and devotion to the game are superb so we predict a strong year ahead for Konta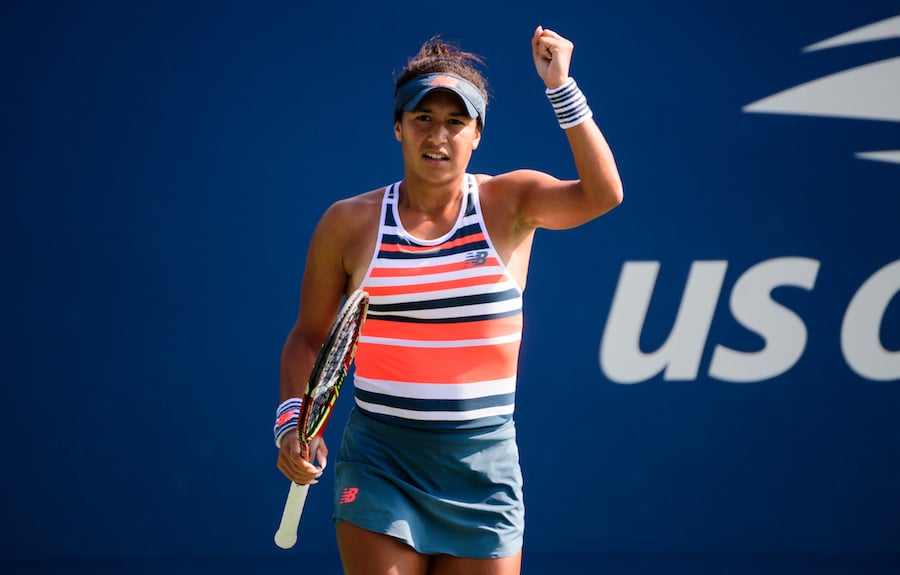 HEATHER WATSON
Age: 26

Results: W25, L27

Prize money: $486,954

Best performance: Reached semi-finals at two WTA tournaments (Hobart and Quebec)

World ranking at start of year: 75

World ranking at end of year: 93

Career-high world ranking: 38 (January 2015)
Heather Watson finished in her lowest year-end ranking position since 2013 after a season that had begun promisingly. After reaching the semi-finals in Hobart in January, she went through a poor run in the spring and then won only one match in her five tournaments on grass. By August she had dropped out of the world's top 130.
Her results improved, nevertheless, during the north American hard-court season. She reached the final of an ITF $100,000 tournament in Vancouver, won three matches in qualifying to make the main draw of the US Open before falling to Ekaterina Makarova, and reached the last four in Quebec, where she was denied a place in the final after losing a deciding tie-break to Pauline Parmentier. She carried on competing until mid-November, losing in the quarter-finals in her last tournament of the year in Houston.
Watson had more success in doubles, winning the title in Acapulco with Tatjana Maria, making the final in Nottingham with Mihaela Buzarnescu and finishing the year ranked No 46.
Our prediction for the rest of 2019
Heather has struggled to develop her game against today's style of big hitting player. She is a counter puncher rather than an attacker so she needs to be on top of her game both mentally and physically to succeed. If she can find her form again then a rise up the rankings is definitely possible.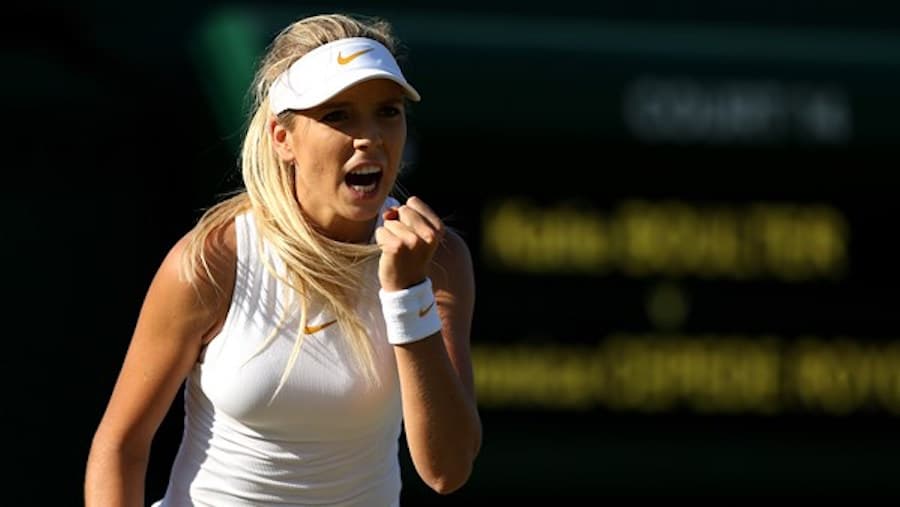 KATIE BOULTER
Age: 22

Results: W36, L24

Prize money: $231,029

Best performance: Reached quarter-finals at two WTA tournaments (Nottingham and Tianjin) and second round at Wimbledon

World ranking at start of year: 199

World ranking at end of year: 99

Career-high world ranking: 92 (October 2018)
Five British women between the ages of 19 and 23 made good progress in 2018, with Katie Boulter the pick of a bunch that also included Harriet Dart, Gabriella Taylor, Katie Swan and Katy Dunne. Having gone to the brink of the world's top 100 in the summer, Boulter finally made her big breakthrough in October.
After a modest start to the year Boulter qualified for the Miami Open main draw in March, won ITF titles in Portugal and Japan in April and May and then had an excellent grass-court season. Having reached the quarter-finals in Nottingham, where she beat Sam Stosur, she made the final at Southsea before winning a match at Wimbledon for the first time, beating Paraguay's Veronica Cepede Royg.
She reached another WTA quarter-final in October in Tianjin, where she claimed her biggest scalp to date by beating Maria Sakkari, the world No 42, in the opening round. She took a set off Karolina Pliskova before the world No 6 recovered to win their quarter-final.
Our prediction for the rest of 2019
What an exciting year ahead for Boulter. She has all the assets required to succeed in today's huge hitting game. She's tall, athletic with natural power. Now is the year when we'll see if Katie really is the future of British tennis. We really hope she is.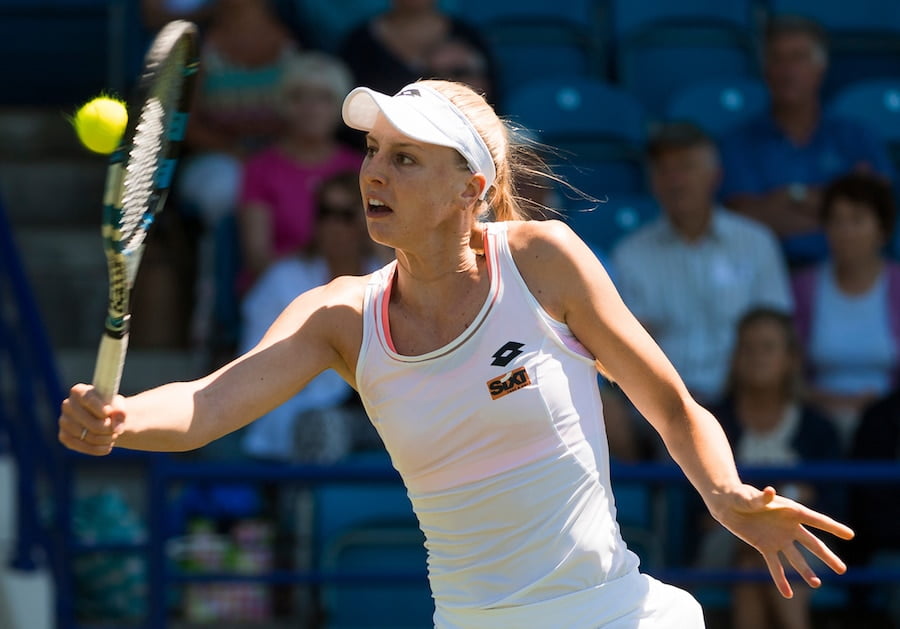 NAOMI BROADY
Age: 28

Results: W19, L27

Prize money: $169,890

Best performance: reached semi-finals of $60,000 ITF tournaments in Quanzhou and Kurume

World ranking at start of year: 116

World ranking at end of year: 255

Career-high world ranking: 76 (March 2016)
Naomi Broady's year-end world ranking position was her lowest since 2013, but it was not for want of trying. Spending most of the year playing ITF tournaments, Broady played in 27 events, mostly in the United States, Canada, China, Japan and Britain.
Her only tour-level victory of the year was against Canada's Carol Zhao, the world No 138, in Monterrey in April. The only top 100 player she beat during the campaign was Yanina Wickmayer, the world No 98, in Quanzhou. Broady's big serve is her best weapon, but when it is not firing well she can struggle.
Making ends meet has always been a struggle for Broady, for whom the prize money at Grand Slam tournaments has played a crucial part in keeping her on the road. This year her only appearance in the main draw of a Grand Slam tournament was at Wimbledon, where she was given a wild card but was drawn against Garbine Muguruza, the defending champion, in the first round. Muguruza won 6-2 7-5.
Look ahead to 2019 with our guide to every tournament on the ATP Tour, the WTA Tour and the ITF Tour
If you can't visit the tournaments you love then do the next best thing and read our guide on how to watch all the ATP Tour matches on television in 2019
To read more amazing articles like this you can explore Tennishead magazine here or you can subscribe for free to our email newsletter here