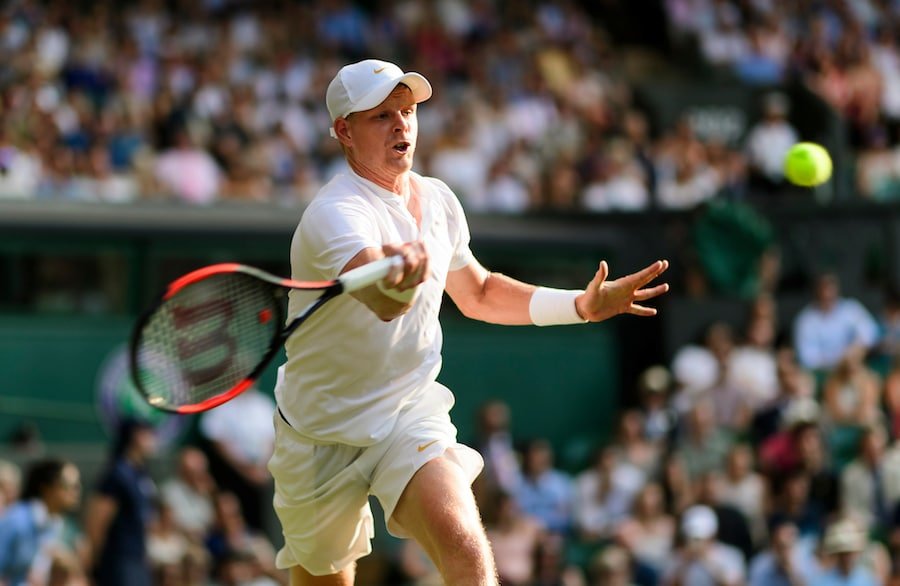 British No.1 on Wimbledon expectations: "Everything gets hyped up, it's the world we live in"
Britain's No.1 male tennis player and best hope for glory at Wimbledon 2019 has stated that the high expectations placed on him for the annual Grand Slam at the All England Lawn Tennis Club are normal
Kyle Edmund, world No. 30, was speaking during a radio interview when he was asked about the expectation for the British players being set too high. Edmund had just retired with injury during the third set of his second round match against Argentine Pablo Cuevas at the French Open in Paris when he defended the extra attention that comes his way because he said it was, "…a nice thing that people want you to do well. If people say I've got a really good chance of winning Wimbledon then it's completely fine".
Edmund has won just three main event matches during the six times he's played in the men's singles at Wimbledon and has stated in the past that clay is actually his favourite surface. But results show that Edmund is perhaps at his best on a hard court in fast conditions mainly due to his incredible run to the semi finals of the 2018 Australian Open where he beat Grigor Dimitrov in the quarter finals before losing out in the semi final to Marin Cilic, the eventual runner up.
Kyle Edmund's career ATP record on all surfaces with win percentage: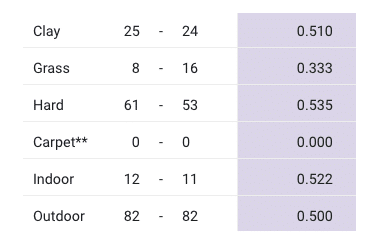 Edmund will be hoping to carry the hopes of the British public this year at Wimbledon as it's unlikely the fans will able to cheer on Andy Murray as his recuperation from another hip surgery continue.
Edmund also stated that, even though he retired with injury from this year's French Open, at no point had he considered not entering the Slam especially as he'd been playing in tournaments in the weeks prior to the French Open commencing. "I knew what I was going to be like coming in (to Roland Garros) and it was about how best I could manage that".
To follow the action at the French Open check out our guide to the tournament or keep visiting our news section for daily updates on all the action at the 2019 French Open. If you want to watch the French Open on TV then follow our advice here