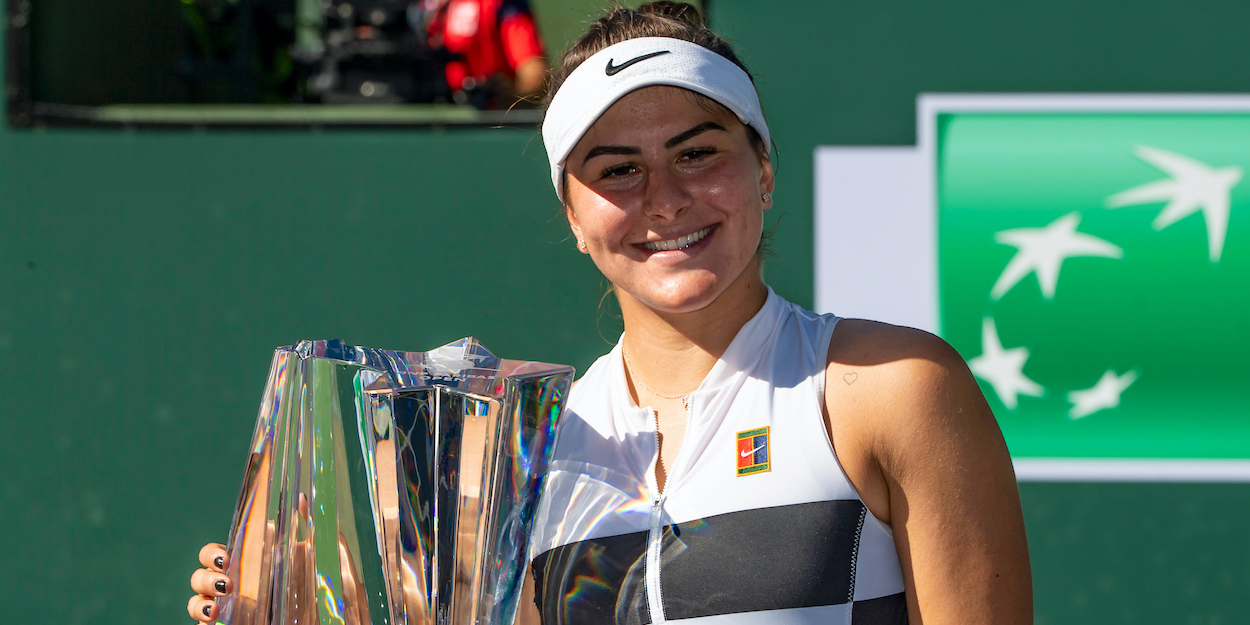 Bianca Andreescu 'not looking at the past' ahead of Indian Wells title defence
Bianca Andreescu is working hard to remain present and focused on each match as she looks to defend her 2019 Indian Wells title.
The 2019 US Open champion is the Indian Wells defending champion after the event was not held in 2020.
In just her second WTA 1000 appearance, an 18-year-old Andreescu defeated Angelique Kerber in the final to win her maiden WTA tour title.
She then went on to win the WTA Canadian Open in Toronto before her 2019 Slam triumph.
After suffering numerous injury setbacks since that famous New York victory, the 20-year-old is now consciously working to remain present and focused, not comparing herself to that breakthrough season.
"The main thing this year for me was to stop looking at the past," Andreescu explained in a pre-tournament press conference.
"That's what I was doing a lot, and that's really what was ruining me, I would say.
"Because I would always tell myself 'Oh, I want to play like I did back in 2019. Why aren't I playing like I used to?'
"But then, I really had to switch that mindset and start focusing in the present moment. Because, you know, the past is [in] the past.
"Even with the future. I always looked into the future, so I stopped that. And I told myself, live every moment like it's your last.
"Obviously it doesn't come easy. It still feels like my mind is all over the place. But I know it's getting better."
Andreescu enters Indian Wells ranked 21st in the world and seeded 16th in the tournament.
She will face either American Alison Riske or Taiwanese qualifier Liang En-shuo in her first match.