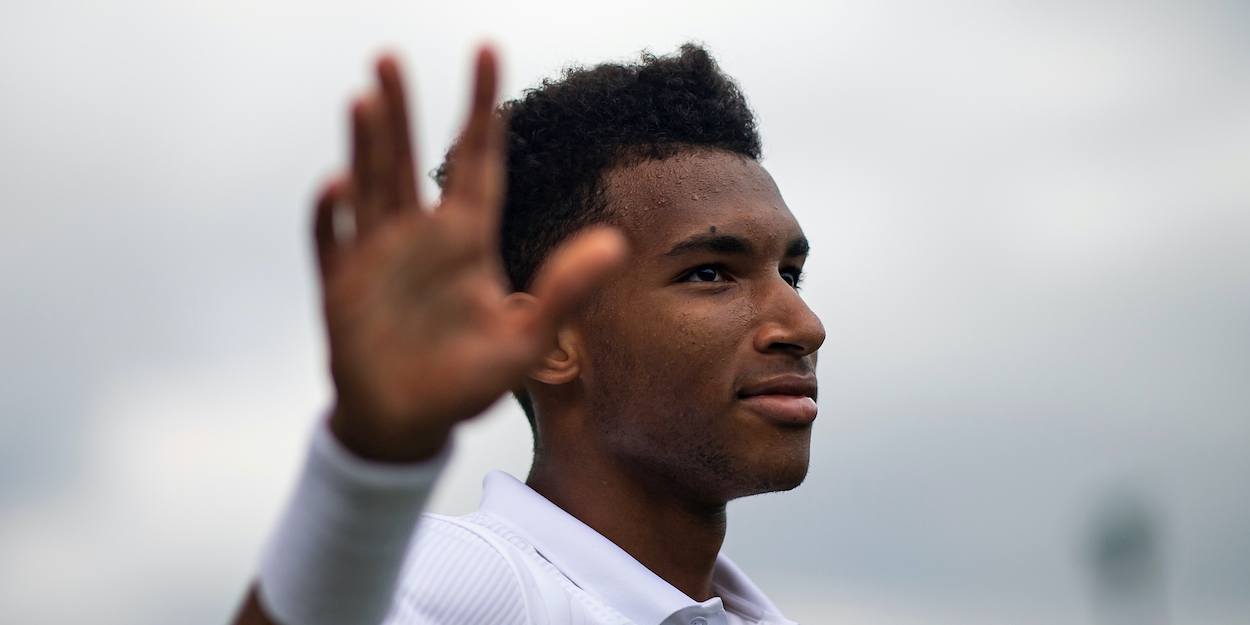 'Belief comes first' declares Auger-Aliassime after advancing to last 16
Felix Auger-Aliassime is through to the fourth round at Wimbledon for the first time and is confident in his chances moving forward.
The 16th seed benefitted from an injury retirement from opponent Nick Kyrgios while the two were locked at a set apiece.
Auger-Aliassime is on a strong run of form, now with a 9-2 record on grass so far this season.
"First of all, sorry for Nick," the Canadian began in his on-court interview. "He was playing so good in the first set.
"It's really unfortunate in front of a packed crowd. You know, we both love playing here so I think there were big expectations for this match. We were hoping to put on a good show and entertain the crowd.
"So, it's unfortunate that he had to retire and I hope it's nothing too serious and that he's back on the US swing."
With the victory, Felix Auger-Aliassime has equalled his best Grand Slam result of reaching the fourth round, which he has previously done at the 2020 US Open and 2021 Australian Open.
When asked about his chances in his half of the draw without Novak Djokovic, the 20-year-old had this to say.
"I'm gonna try my best. You've gotta start believing in your chances first.
"I've probably got a tough match next round, either Zverev or Fritz so, I'm gonna try to get through that one and then make my best result in a Slam and then we'll see where I go from there.
"But for sure you gotta believe in yourself and keep pushing and that's what I'll do and I'll see you next round."