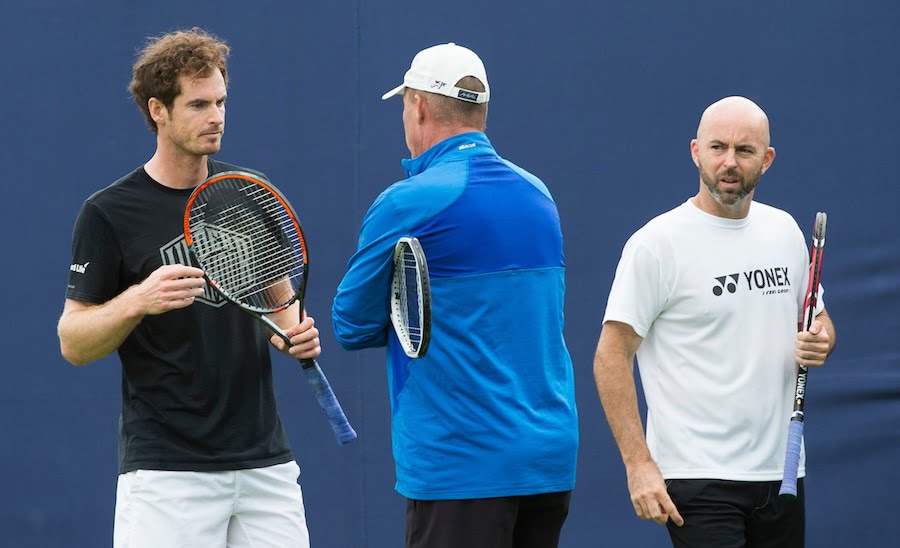 Andy Murray's coach takes on new role
Andy Murray's coach Jamie Delgado has been announced as a consultant for the body that governs international tennis
He's been the coach to the Grand Slam champion and former world No.1 Andy Murray since 2016 but now he's been appointed by the International Tennis Federation consultant in a role that see's him responsible for directly communicating between players and the organisers of international tennis.
Delgado responded to the announcement by saying: " Having spent 24 years on the international tennis circuit as a player and now as a coach, I know many of us have had questions and opinions about the sport that haven't always been heard in the past. I will be working to ensure the ITF hears the thoughts of the players, coaches, agents, and all those who live and breathe the sport, and only want what's best for it."
The ITF has come in for intense criticism in recent months for a number of changes they've made to the way professional tennis is run and this announcement is surely aimed at creating a better relationship between the players and the governing body.
The man in charge of international tennis, David Haggerty, has come forward and said: "It is vitally important that the ITF has direct contact with players to properly understand their views and be able to clearly communicate our vision and objectives with them. As a top junior, professional singles and doubles player, Davis Cup competitor and coach at the highest level, Jamie will provide invaluable insight and knowledge."
Of course Delgado will be hoping that his coaching career with Andy Murray isn't over yet but maybe this new role is part of a realisation that Murray won't be playing as much tennis in the future and so Delgado needs to look towards his own next step in the game.
Delgado was a top player in his own right before retiring to focus on coaching and no doubt he has the respect of the current crop of professionals on tour.  They'll be hoping he can help to mend some of the bridges that have been broken in recent times thanks to changes made to the game without the necessary consultation with those that the changes would effect most.
Look ahead to 2019 with our guide to every tournament on the ATP Tour, the WTA Tour and the ITF Tour
If you can't visit the tournaments you love then do the next best thing and read our guide on how to watch all the ATP Tour matches on television in 2019
To read more amazing articles like this you can explore Tennishead magazine here or you can subscribe for free to our email newsletter here