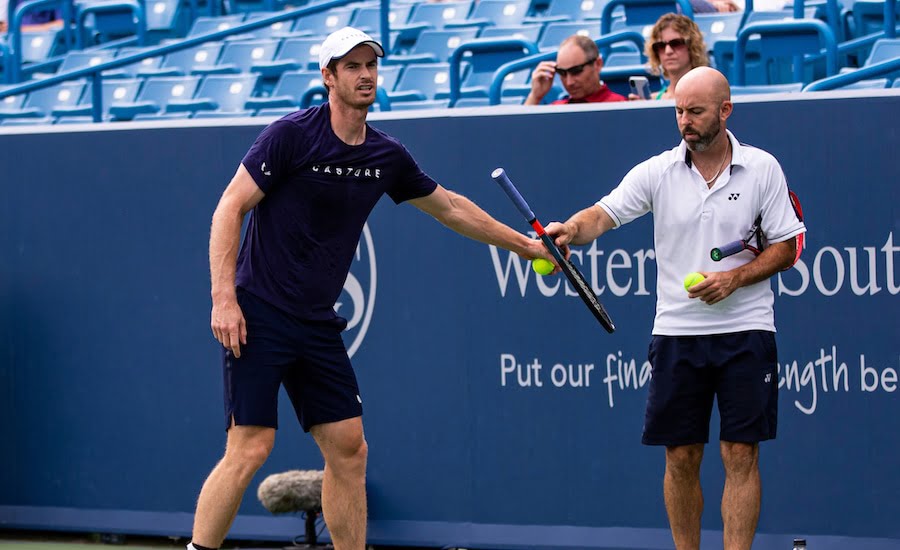 Andy Murray joins list of tennis greats after emotional Antwerp triumph
Andy Murray was back on the winners rostrum yesterday thanks to an astounding victory in the ATP 250 tournament in Antwerp with the result propelling him into a position alongside most of the greatest names to have ever played tennis
Andy Murray is now one of the best 8 players in the history of tennis according to a recently published list. In terms of his ability to win tournaments when he reaches the final, Murray joins names such as Rod Laver, Bjorn Borg, Pete Sampras, Jimmy Connors and Novak Djokovic.
Murray beat Stan Wawrinka for his 46th career tour title which comes from a total of 68 finals he's played in. This winning ratio in finals of 67% ranks him 8th in an all time list that includes all the greats, apart from Roger Federer.
Best win percentages in finals (Minimum 60 finals)
72.7% ?? Borg (64-24)
72.7% ?? Sampras (64-24)
71% ?? McEnroe (76-31)
69.4% ?? Nadal (84-37)
69% ?? Connors (109-49)
68.8% ?? Djokovic (75-34)
68.6% ?? Laver (48-22)
67.6% ?? Andy Murray (46-22)
The surprise omission from this list if of course roger Federer who's played in 166 finals on the ATP Tour and Grand Slams and won 102 of them which is a win percentage of 65% dropping him out of the top 8 on this list by only by a fraction.
Andy Murray was playing his first ATP Tour final after a lengthy lay off due to a hip injury that many though, including Murray himself, would force him to quit the game entirely, he even announced his retirement at the Australian Open in January this year. However, a ground breaking hip operation has allowed Murray to not only return to tennis but also to move around the court with sufficient freedom and speed to enable him to return to somewhere near his best form.
To read every issue ever published of the world's best tennis magazine, tennishead, visit our 'Magazine Archive' and you can buy a copy of the latest issue here.To win incredible tennis prizes for free, enter our latest 'Competitions'. For all the breaking tennis news and exclusive player interviews, visit our 'News' section. For the latest racket, ball, shoe and clothing buyers guides plus video play tests, visit our 'Gear' section