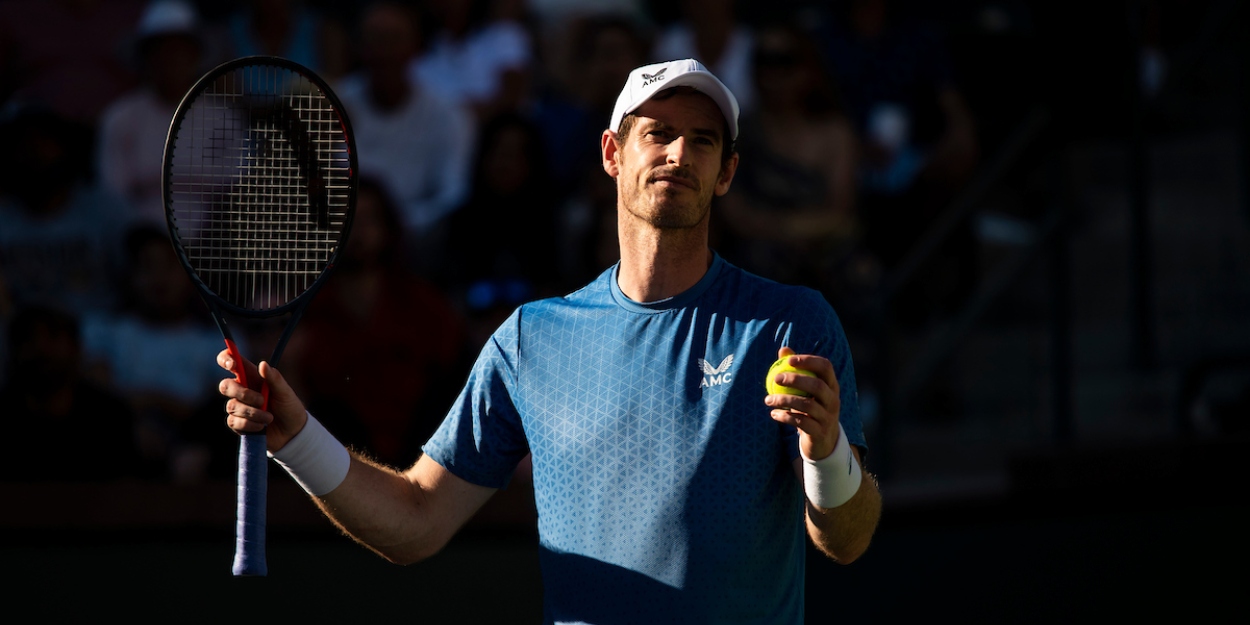 Andy Murray announces plans for the rest of 2021
After his early exit from the Paris Masters, Andy Murray has said he will play three more tournaments before the year ends.
Former World number one Murray was beaten 4-6 7-5 6-7 (9-11) by Dominik Koepfer. Jenson Brooksby was initially drawn to play Murray but withdrew due to injury just two hours before the match, with Koepfer being slotted in as a lucky loser. The loss was described by the Brit as being "not good enough" also saying he "didn't deserve to win".
Murray plans to make the Stockholm Open his final competitive tournament of the year before beginning his preparation for 2022.
"That's currently my plan. That's not changed. I haven't played a lot of tournaments in a row, and played a lot of long matches in those tournaments. Granted, I have not gone very deep in any of them, but, like tonight was another three-hour match.
"I'll have a chat to the team a little bit about that in the next couple of days, but the plan is to go to Stockholm."
In preparation for the 2022 season Murray is also planning to compete in a number of exhibition tournaments, including the Mubadala World Tennis Championships and the Battle of the Brits tournament in Aberdeen.
"I might go away for a little bit. Potentially play in the Abu Dhabi exhibition, as well, which is kind of middle of December.
"Then there is a thing in Scotland which will get a couple of good matches there too.
"I don't know 100 per cent if Abu Dhabi is happening or not, but certainly if I wasn't going to go there I would definitely go away and practice for a little bit outdoors in the sun.
"But even if I was to play in Abu Dhabi I may potentially do that a little bit, as well. Just to try and break it up."
Both Rafael Nadal and Dominic Thiem are also planning to make their returns from injury at the Abu Dhabi Exhibition. This could provide Murray with some tough opposition and a good test in preparation for the 2022 season. After these tournaments, Murray is hoping to take a break to aid his physical and mental recovery.
"I have played a lot of tennis recently, so it would be nice to just be at home and rest and let the body recover a little bit and the mind, as well. And then make a plan for what I do moving forwards."