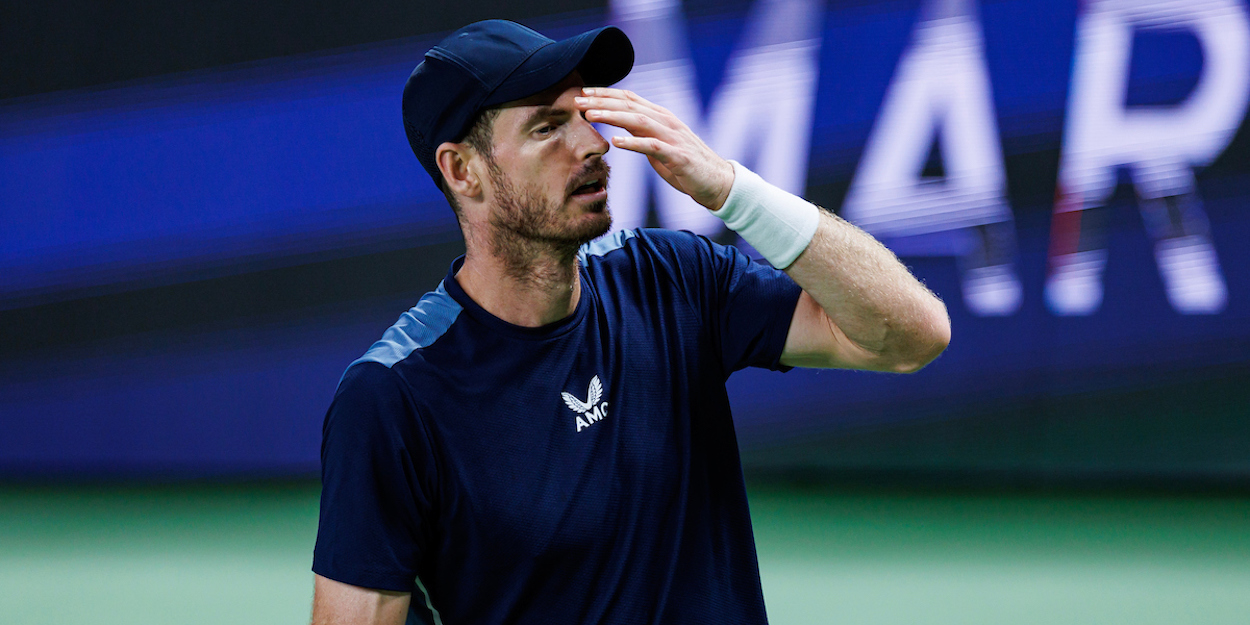 Andy Murray admits he is 'not really enjoying' being on court at the moment
Andy Murray has admitted that he hasn't enjoyed being on court 'the last five, six months', after he gave up a 5-2 lead against Alex de Minaur for a second consecutive meeting.
Murray had played the Australian in Beijing last month, where he failed to convert three match points before being beaten
And it was a similar situation in the first round of the Paris Masters, where Murray has been unable to win a single match since lifting the title back in 2016.
The British No.3 had lost the first set to the 13th seed, despite having three set points, but bounced back well to claim the second.
Murray then put himself in a good position in the decider with a double break on De Minaur, but could not convert his single match point and lost five consecutive games to fall to a, 6(5)-7 6-4 5-7, defeat.
This was the sixth meeting between the pair, with De Minaur winning every single one of those and his British No.1 girlfriend Katie Boulter revealed on social media that she did not want them to play each other anymore, "Had enough Alex and Andy for the rest of my life. No more please and thank you."
Had enough Alex and Andy for the rest of my life. No more please and thank you 👍🏼

— Katie Boulter (@katiecboulter) October 30, 2023
It seems as though Murray is fed up with not just the matchup, but tennis in general at the moment, "I don't feel like I played particularly well today and I'm still in a three-set match with a guy ranked 13 in the world. It's frustrating. I'm not really enjoying it just now I would say just in terms of how I feel on the court and how I'm playing."
The 36-year-old continued, "The last five, six months haven't been that enjoyable, which doesn't help things, so I need to try and find some of that enjoyment back because playing a match like that there's not really much positivity there.
"When I play a good point, I'm not really getting behind myself and then in the important moments, that will to win and fight that has always been quite a big, big part of my game. Like I said, what happened today, I don't remember it happening before, but it's very, very rare. Those sorts of situations happen quite a lot this year, and that's not really me. It's not enjoyable."
Murray has won three ATP Challenger titles this year, but his form since winning the grass court title in Nottingham has been less than desirable, having won only eight of his last 17 matches.
The No.40 has reflected on his second half of the season, "It's just the way that I'm feeling and sort of playing on the court.There's a few small signs over in the States at the beginning of the trip there but certainly nothing that's been sustainable or consistent.
"The grass court season was disappointing really. Obviously winning the Challengers is good, but it's not the level that I necessarily want to be competing at. On the whole it's not been good."