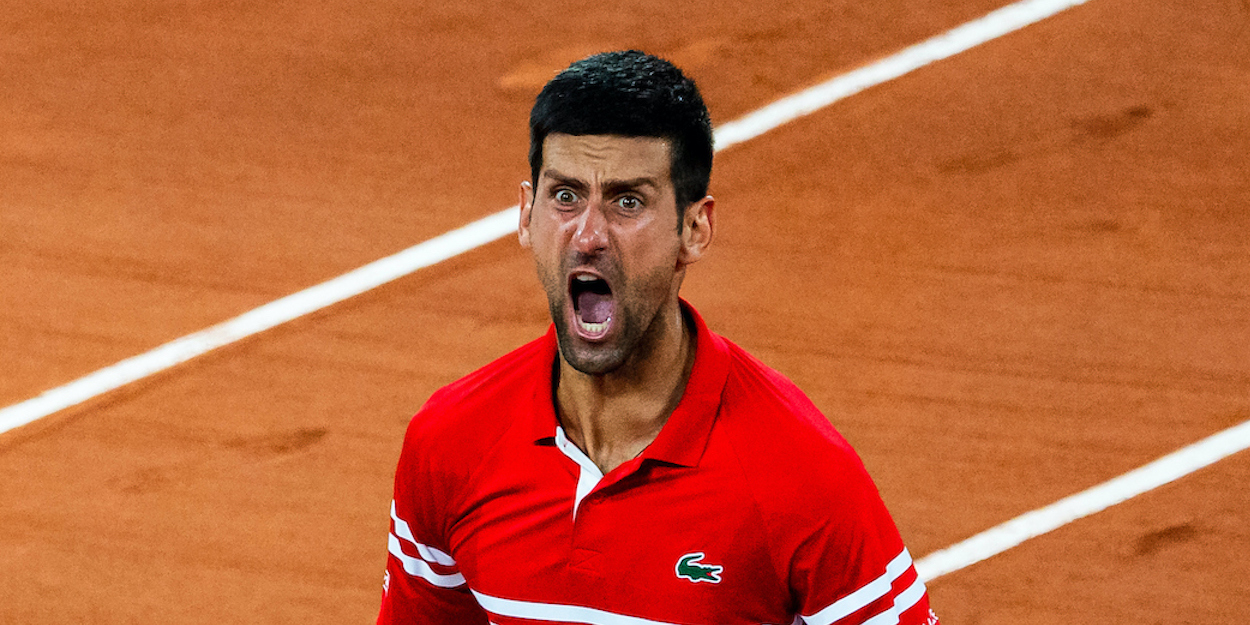 Analyst taken aback by 'very concerning' Djokovic celebration
The eruption of emotion from Novak Djokovic after match point has been marked by a renowned expert as a sign of potentially dangerous stress.
After four sets and three and a half hours on-court, the Serb overcame Matteo Berretini and let loose a primal scream.
"It was extraordinary, it was very concerning," Prime Video pundit Annabel Croft said of the display. "It showed us what players go through when they are on the court, but it can't be good for you to be that stressed.
"I was quite disturbed to see how upset he was. This can't be good for people to be going through emotions like that."
4️⃣0️⃣ Grand Slam semis 💪@DjokerNole sets a final four date with Nadal, downing Berrettini 6-3, 6-2, 6-7(5), 7-5.#RolandGarros pic.twitter.com/MKUeUndw2M

— Roland-Garros (@rolandgarros) June 9, 2021
Djokovic is no stranger to seemingly extreme expressions of emotion on-court, from screams and shouts to ripping his shirt after a win.
But this example, in front of an empty post-curfew stadium, was particularly notable in its contrast to its surroundings.
"People don't realise how stressful tennis matches are," Croft added. "They are very brave all of them to put themselves through it."
Novak Djokovic will face Rafael Nadal for a 58th time in their careers, with the Serb just edging the rivalry 29-28.