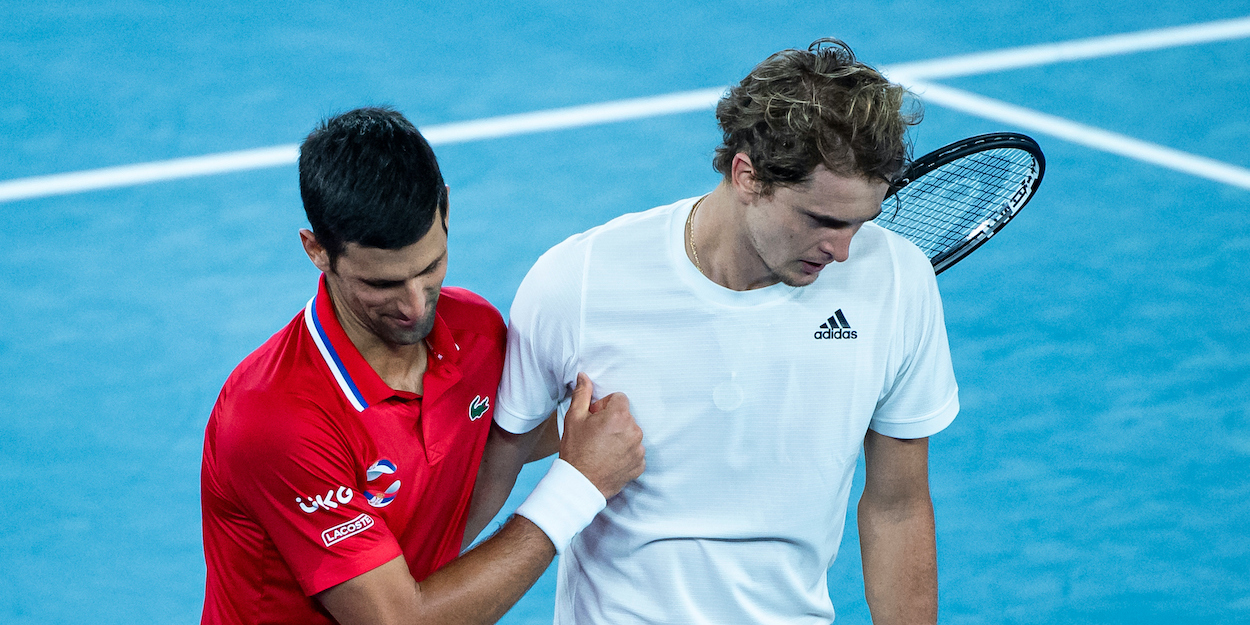 Alexander Zverev told Novak Djokovic 'you're the greatest ever' after ending golden dream
Zverev has revealed what he told Djokovic in an exchange at the net after the German ended the Serb's hopes of a 'Golden Slam'.
The world number five ended a 22-match winning streak for Djokovic by downing him in the semi-finals of the Olympic men's singles.
The world number one had not lost since the Rome Masters final back in May.
"I told Novak he is the greatest player of all time," Zverev explained about their embrace after the contest.
"I am 99% sure that he will win the most Slams, the most Masters 1000s. I know he was playing for history, for the Golden Slam.
"I'm sorry but… We can't win everything."
Djokovic currently shares the record for most men's Slams with Roger Federer and Rafael Nadal on 20, while Nadal and Djokovic both hold 36 Masters 1000 titles.
Steffi Graf remains the only player ever to achieve the elusive 'Golden Slam' of winning all four Majors plus Olympic gold in a calendar year, doing so in 1988.