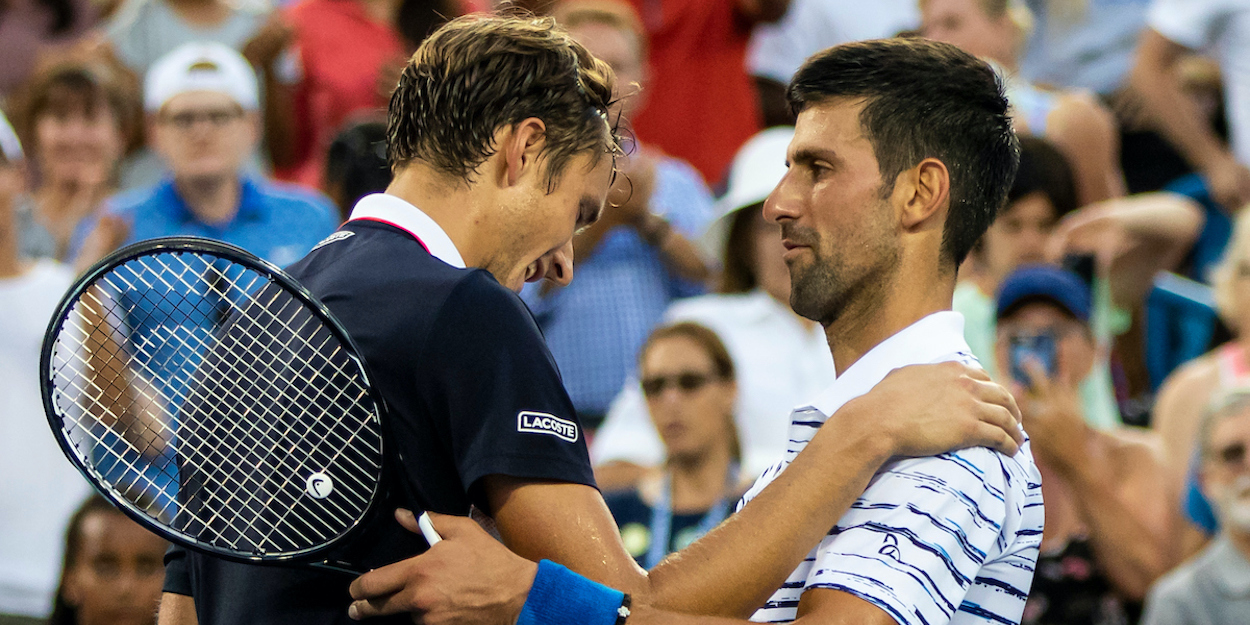 'Against Novak Djokovic, you never feel on top' declares Daniil Medvedev
The world number two believes that it is impossible to feel completely in control when facing Novak Djokovic on-court.
Daniil Medvedev is coming off a stellar week in Toronto having claimed his fourth career Masters 1000 title.
The top seed in Cincinnati will be looking to continue his strong hard court form, and could be serious threat to Djokovic come the US Open.
But the Russian is still wary of the 20-time Slam champion, admitting as much recently.
"Every time you play him you are under pressure, let's call it like this," Medvedev said in an ATP Tour interview.
"There are some matches where you go out on-court, you feel like you're on top of the guy, and that there is almost no chance you're gonna lose this match just because you feel that you are playing better.
"Against Novak [Djokovic], it's never a possibility."
The two men have faced each other eight times, with Djokovic leading the match-up five wins to three.
One of their most memorable encounters came in Cincinnati during the 2019 semi-finals, where Medvedev triumphed and went on to claim the title, his first at Masters 1000 level.
"You always feel under pressure [on] every point you play," Medvedev added. "It was the same in Cincinnati [in 2019]."