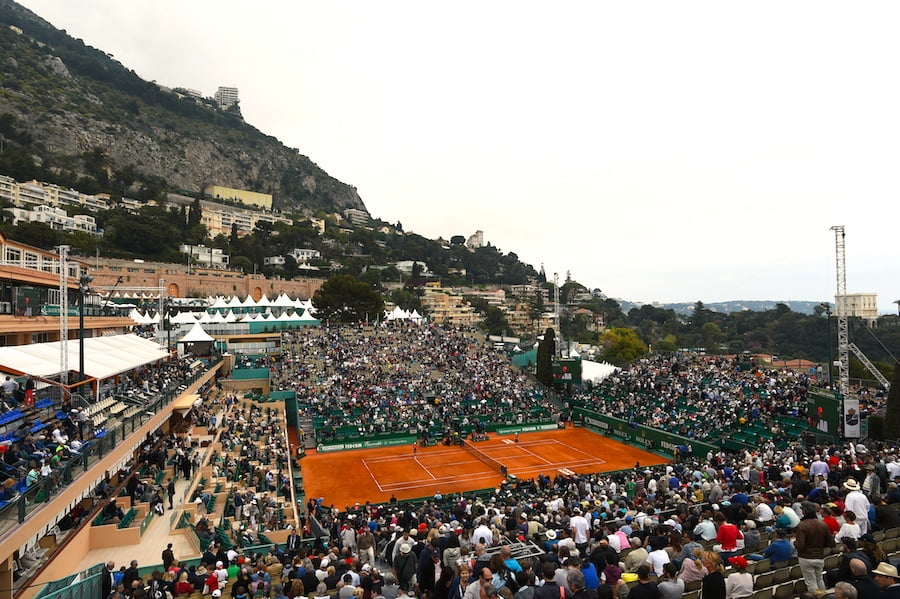 3 top players who are unlikely to win the Monte Carlo Masters
Monte Carlo is the the most glamorous venue for any ATP tournament, held in a tiny principality on the south coast of France, home to royalty and millionaire sports stars from around the world thanks to it's relaxed tax regulations and guaranteed privacy. But in mid-April every year it comes alive with tennis fans as it hosts the Monte Carlos Masters tennis tournament.
Traditionally the first tournament of the clay court season, this event has seen all the World's greatest clay court players triumph over the years. Household names such as Bjorn Borg, Mats Wilander, Ivan Lendl, Gustavo Kuerten, Juan Carlos Ferrero and Novak Djokovic have all lifted the 'Coupe de S.A.S Le Prince Souverain' trophy.
For some this week is a welcome return to the red dirt of Europe after months of having to deal with huge serves, toil on bone-crunching hard courts and sweat in the intense humidity of Australia and America. But not everyone enjoys the clay court season with it's incredibly long rallies, high bouncing, super slow shots and subtle nuances that take a lifetime to master.
Here tennishead picks 3 high profile players from the draw who we think will struggle to make an impact on this year's Monte Carlo Masters ATP 1000 Men's Singles event…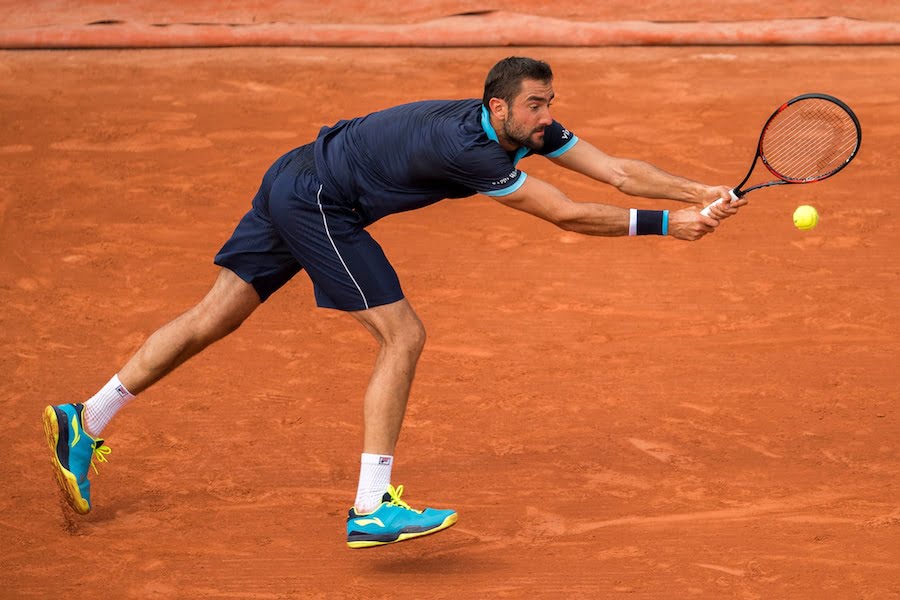 Marin Cilic
ATP Ranking: 11
Monte Carlo Masters seeding: 7
At the halfway stage of 2018 Marin Cilic was ranked at No.3 in the world. He's now No.11 and dropping fast. He's won just 4 matches in 2019. His 2018 clay court season was decent including making the semi-finals in Rome and quarter-finals in Paris but a year is a long time in tennis and Cilic has been going backwards. For such a tall player mastering the movement required to succeed on clay will always be difficult. The amount of off-balance stretching and changing of direction on a slippery surface is always tough for the taller players. Combined with his lack of match play we see the Monte Carlo Masters being a tough ask for the Croatian Cilic this year.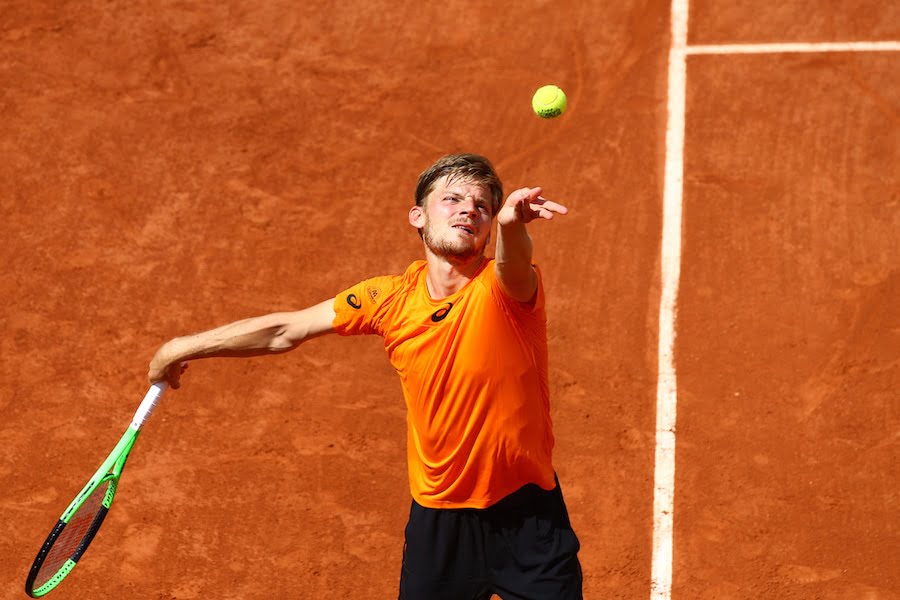 David Goffin
ATP Ranking: 21
Monte Carlo Masters seeding: 16
Once ranked as high as No.7 in the world, Goffin now languishes down at 22 with no signs he can rediscover the form of old that saw him regularly beating top 10 players and going deep in big tournaments. For someone that grew up on the red clay courts of Europe his best results recently have been on hard courts where his counter punching style has more chance of succeeding. These days the best clay courters can batter winners from anywhere on the court but Goffin doesn't possess the raw power to do this. His recent record shows an ability to get through the first few rounds but then falter when he comes up against the bigger hitters in the Last 16 and beyond.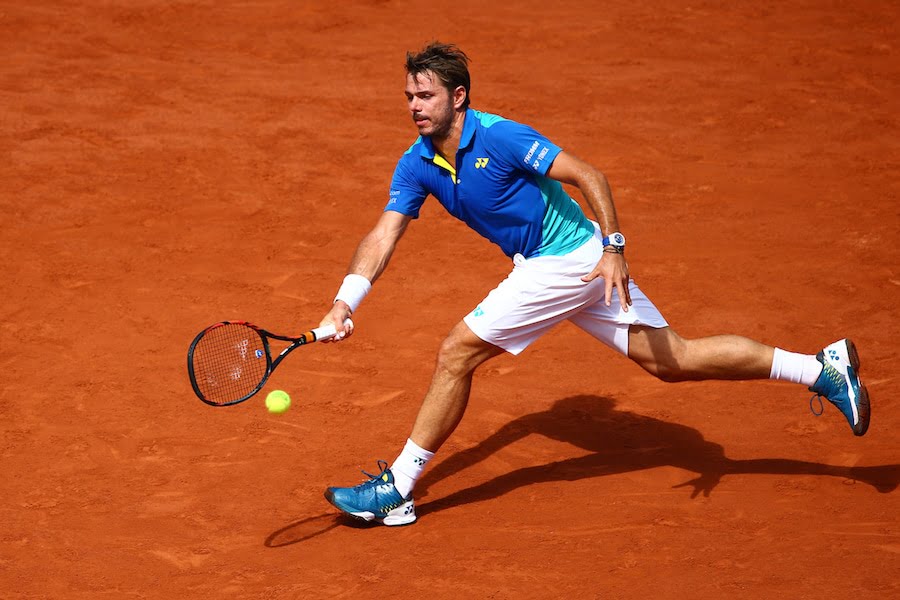 Stan Wawrinka
ATP Ranking: 36
Monte Carlo Masters seeding: Unseeded
Ok you might be thinking that this is a player who's a previous winner in Monte Carlo, has won 3 Grand Slam singles titles including the French Open and was brought up on the red clay of France and Switzerland so surely he's got a great chance of winning the 2019 Monte Carlo Masters? The problem for Stan is one of form and ranking. His ATP singles ranking is currently 36 which means he won't be seeded in Monte Carlo. This means he'll quite possible have to face an in-form seed in the first round. Stan is a famously slow starter in tournaments. He's also lacking in match practise having had just one decent tournament so far this year. For a confidence player like Wawrinka we can't see him having the necessary time on court to make an impact in the 2019 Monte Carlo Masters.
But here's our guide to the 7 players that really could win this years Monte Carlo Masters mens singles
Look ahead to 2019 with our guide to every tournament on the ATP Tour, the WTA Tour and the ITF Tour
If you can't visit the tournaments you love then do the next best thing and read our guide on how to watch all the ATP Tour matches on television in 2019
To read more amazing articles like this you can explore Tennishead magazine here or you can subscribe for free to our email newsletter here