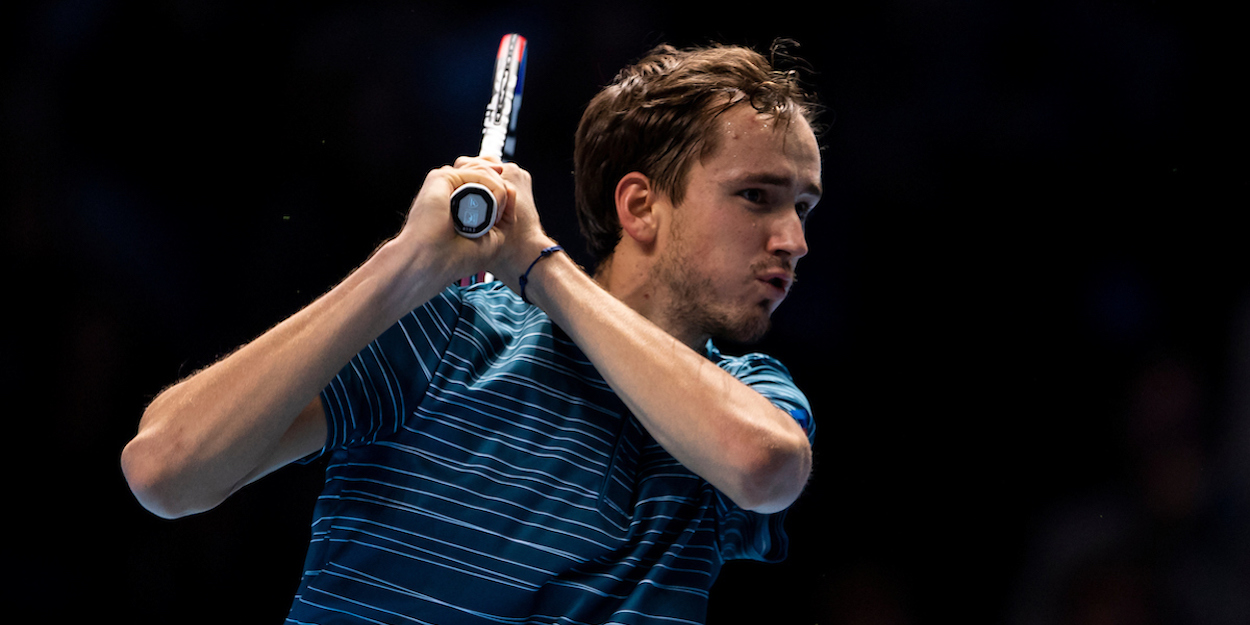 "You just have to leave" Daniil Medvedev reveals truth behind career changing decision
The city of Moscow has produced three men currently ranked in the world's top 20, but Daniil Medvedev, Andrey Rublev and Karen Khachanov all spent the crucial years of their tennis development in Mediterranean countries.
Medvedev says that Moscow's climate and traffic congestion make it difficult for players to stay there if they want to pursue professional careers.
"Because of the cold and the rain there you just have to leave the country to train," Medvedev said. "There are places where you can train and people you can train with [in Moscow], but if there's a specific place where you want to train you might have to travel for an hour on the road because of the traffic. You never know whether it's going to take you 30 minutes or an hour and a half. On a bad day it might even take you two hours."
Medvedev, who enjoyed the biggest victory of his career when he won last month's Nitto ATP Finals in London, moved to the south of France five years ago to train with Gilles Cervara, who had established a tennis centre in Cannes with Jean-Rene Lisnard.
A turning point in Rublev's career came in 2016 when he uprooted to Barcelona to train with Fernando Vicente. After three years of steady improvement the current world No 8 had a spectacularly successful 2020, winning five titles and qualifying for the Nitto ATP Finals for the first time.
Khachanov, who has four ATP titles to his name, left home when he was 15 to train in Croatia with Vedran Martic and moved three years later to Barcelona, where he worked with Galo Blanco, the former coach of Milos Raonic. He is now based in Dubai and is coached by Fredrick Rosengren.
"There are many simple reasons why you go abroad to train, to become a better player," Medvedev said. "When you're young and you go to another country it's never easy, but I think it made all three of us stronger, that's for sure."