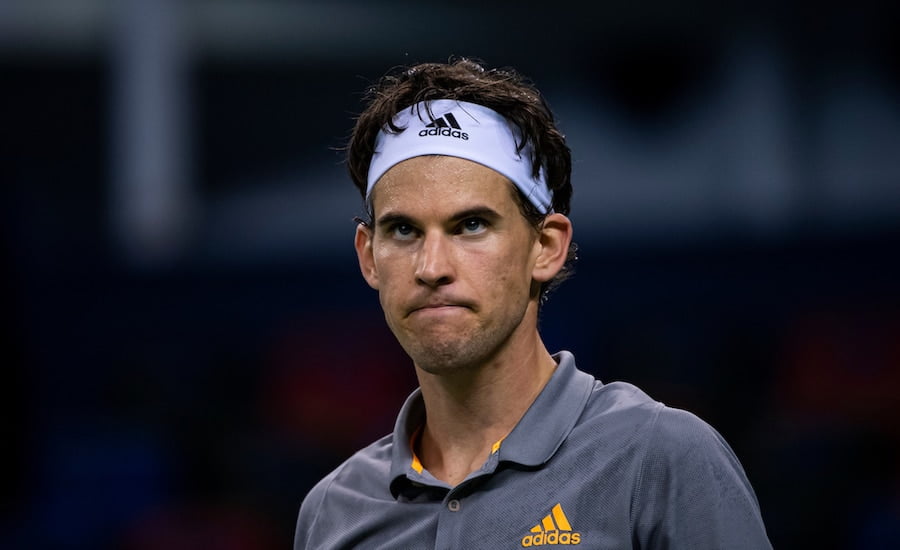 "You get nothing from them" Dominic Thiem identifies the ONLY difference that separates him from Djokovic, Nadal and Federer
With a world ranking of 5 and Federer ranked at 4, on the face of it, there isn't much between Dominic Thiem and the great Swiss player, but Thiem has highlighted one huge difference
Dominic Thiem says there is only one difference between himself and the Big 3 and that difference is consistency.
Thiem was speaking in an exclusive interview with German magazine Socrates when he explained that he's managed to beat all three of Federer, Djokovic and Nadal and big tournaments but they tend to make so few mistakes.
Thiem was asked that distinguishes a Roger Federer, a Novak Djoković or even a Rafael Nadal from you? He said, "The biggest difference is the constancy. I've beaten all three, even in big tournaments, but the three make little mistakes. No matter on which surface, no matter what tournament. That's the only one, but big difference."
"You get nothing from them. Nothing at all. I had to play five hours at the highest level against Djoković in Paris in the semi-final to beat him. And if you can do that, then the next of them will be waiting for you. This is brutal and makes it even harder for us young players to win a Grand Slam tournament."
Dominic Thiem will go head to head with Federer and Djokovic in London next week as he's been drawn in the same group as both players in the season ending ATP Finals taking placed form Sunday 10th November to Sunday 17th November.
Look ahead to the rest of the tennis year with our guides to every tournament on the ATP Tour and WTA Tour. Can't visit the tournaments you love? Read our guide on how to watch all the ATP Tour matches on TV. For more news, explore Tennishead magazine here or subscribe to our free email newsletter here.