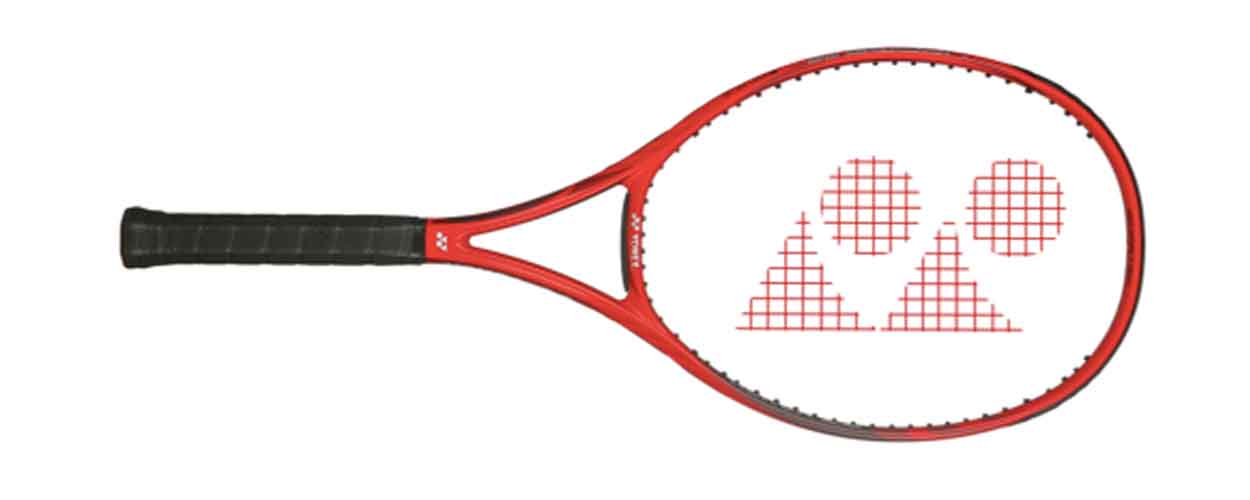 Yonex V Core 98 buyers guide
Based around increased spin, this Yonex V Core 98 is the latest release from the Japanese manufacturer.
Yonex have claimed that this racket is the "highest spin producing racket in the companys history". This is aided by the 16×19 string pattern and revolutionary technology included in the racket.
As well as spin, the 98 square inch head size ensures the racket still has an element of control. Compared to the previous edition, this racket benefits from a thinner frame to create a powerful and crisp feel. Used by the likes of Grand Slam winner Stan Wawrinka and Miami Open winner Hubert Hurkacz, there are many players choosing this racket to improve their game.
Background:
Yonex was founded in 1946 and moved into the sport market in the 1960's and created their first aluminium based racket in 1969. Their first successful player to use the racket was Martina Navratilova who went on to win 18 Grand Slam titles and claim the world number one ranking. Since then, the manufacturer has gone on to establish itself as one of the leading racket brands; producing equipment for sports such as badminton, squash and of course tennis. The V Core range has been around for many years and has become associated with bold, attacking tennis and using a mixture of spins to win.
Technology:
There is a variety of technology utilised in this racket, which aids an aggressive style of play. The innovative 'Aero Trench' system helps to reduce the amount of air resistance by "shielding the grommets at the top of the frame for faster swing speeds". As well as this the 'Liner' technology assists in generating maximum spin potential with newly engineered grommets allowing increased string movement. This is accompanied by the new 'Aero Fin' innovation which helps to create a lighter, thinner frame which aids spin potential as well as racket head speed.
Specifications:
Yonex V Core 98
R.R.P. = $317/£225
Head size = 98 sq in
Weight = 310g
String pattern = 16/19
Overall:
It is clear that this racket is targeting a player who enjoys attacking with an innovative style of play. The 16×19 string patter accompanied by the 'Liner' technology should help to create excellent spin potential as well as power, which could make this racket very appealing to someone with this game style.
Buy this racket:
Head over to our favourite online specialist tennis retailer All Thing Tennis and you'll receive a superb 5% discount when using coupon code: TENNISHEAD5 at the checkout