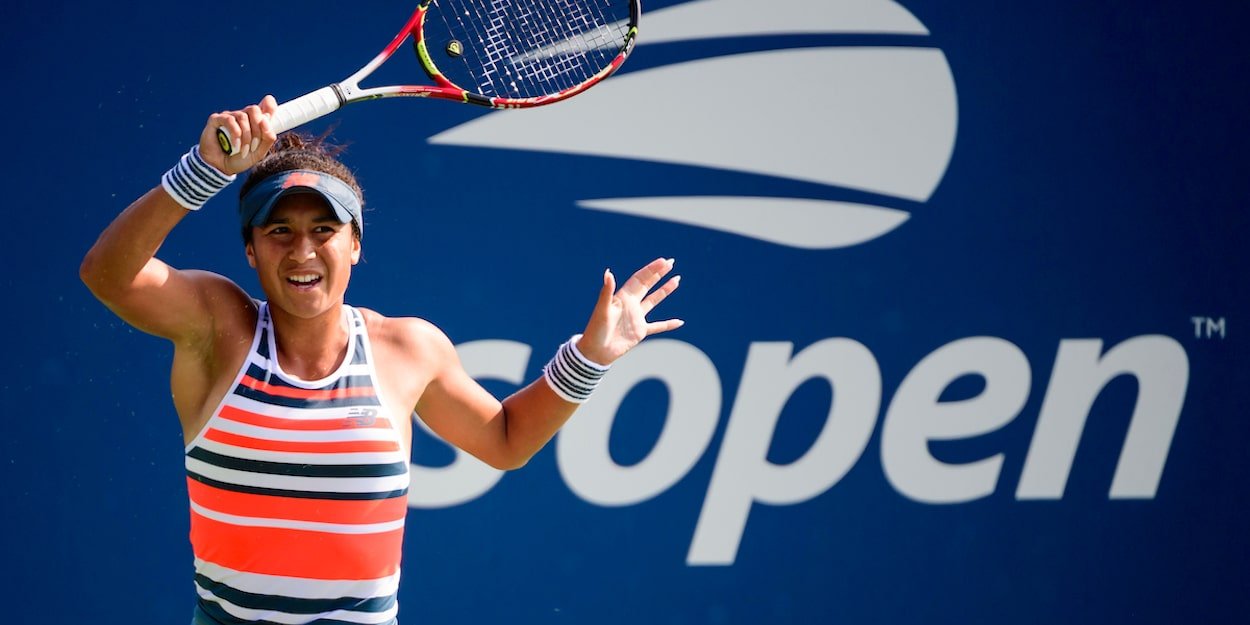 WTA stalwart admits to getting "very bored" during lockdown as she prepares for US Open
Heather Watson admits that she got "very bored" during the coronavirus lockdown, but at least the break has enabled the 28-year-old Briton to enjoy her longest spell back in her home country since she was 12, as she prepares for the US Open.
For the last 16 years Watson has been based at the IMG Academy in Florida founded by Nick Bollettieri, but because of the coronavirus pandemic she has not been there for nearly six months. When the cancellation of the BNP Paribas Open in Indian Wells in March signalled the start of the worldwide tennis shutdown, Watson took the opportunity to return to her home island of Guernsey.
"It was really nice to spend some time there," Watson said. "But when lockdown actually happened I came back to London because I had more chance of being able to train there, though to be honest I was very bored. Without tennis I was really struggling. I was just at home trying to do the best I could with what I had. From the first day when we were allowed to play tennis again I played every day for two weeks without a day off. I've just been so happy to be back."
Has she missed Florida? "I would have loved to go there to train, but we just didn't know what was going to happen," she said. "The situation was changing every single day."
Watson, who hopes to play her first comeback event in Kentucky ahead of the US Open, had planned to return to action in the Progress Tour Women's Championship at the National Tennis Centre at Roehampton, but withdrew because of a foot injury. "Coming back after not playing tennis for so long I was actually getting quite a few niggles here and there, but it was nothing really serious," she said.
Instead Watson made her comeback at this week's Battle of the Brits Team Tennis at Roehampton. "I definitely need match practice," she said. "This week is great for me going into the next tournaments. You can play as many practice matches as you want, but you just can't feel the same tensions and pressures as you do in a real match. My level isn't there yet, but it's getting there."
Having won her first WTA title for four years at Acapulco just before the shutdown, Watson is desperate to compete again. "When we stopped because of the coronavirus I was absolutely loving tennis," she said. "Now I want to play as many weeks as I can."