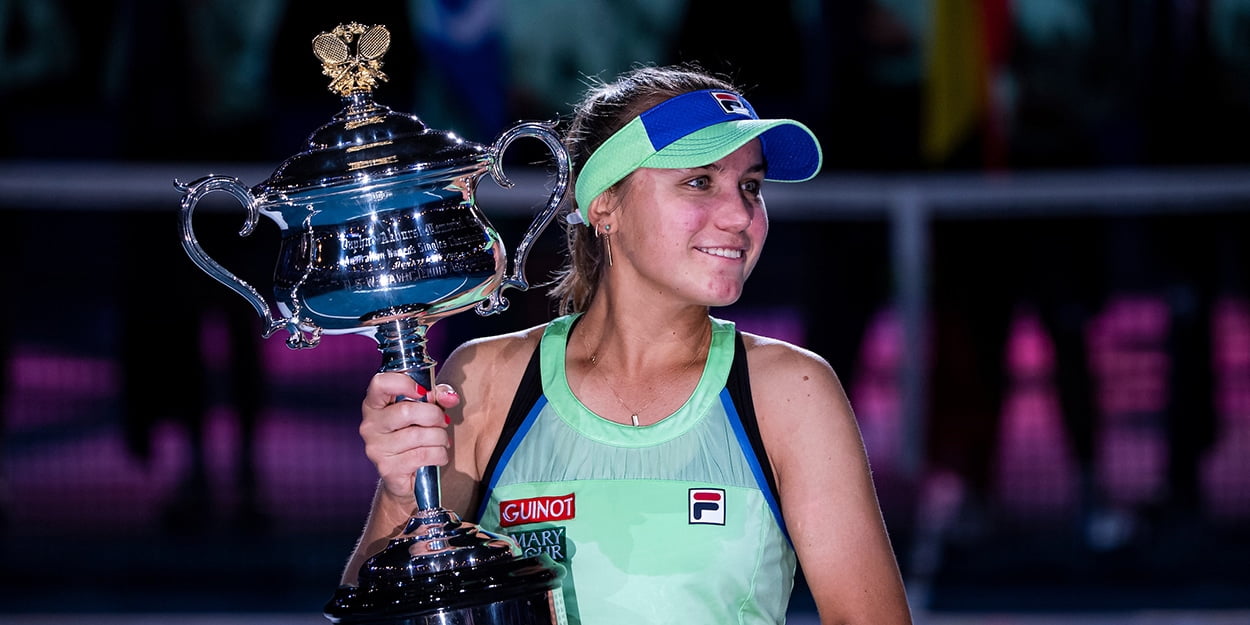 WTA Rankings: Sofia Kenin breaks top 10 for first time, Naomi Osaka suffers significant drop
Sofia Kenin enjoyed an immediate boost from her maiden Grand Slam at the Australian Open as she jumped from number 15 to seventh spot in the WTA rankings.
Having lost a second round thriller at last year's Australian Open, Kenin entered this year's event with relatively few points to defend and every opportunity to make gains.
And that's exactly what she did as she reached her first Grand Slam final, beating Garbine Muguruza in three sets. Kenin also replaces Serena Williams as the top ranked American.
2019 Australian Open champion, Naomi Osaka, has moved from number three to number 10 after she was stunned by 15-year-old Coco Gauff in the third round. Gauff, who made her top 100 debut in October, is on the verge of entering the top 50, sitting just outside at 51.
With her semi-final appearance at the Australian Open, Simona Halep is once again strongly positioned at world number two. Halep, however, has a way to go if she wants to attain the top position, as she is 2,000 points behind Ashleigh Barty who improved on her quarter-final showing last year and made the semi-finals.
Belinda Bencic, meanwhile, has moved two places and achieved a career best of number five. Bencic did not improve on her third round result last year, but with the absence of the injured Bianca Andreescu in Melbourne, and fall of Osaka, Bencic benefited.
1. Ashleigh Barty (AUS) 8367 pts
2. Simona Halep (ROU) 6101 (+1)
3. Karolina Pliskova (CZE) 5290 (-1)
4. Elina Svitolina (UKR) 4775 (+1)
5. Belinda Bencic (SUI) 4675 (+2)
6. Bianca Andreescu (CAN) 4665
7. Sofia Kenin (USA) 4495 (+8)
8. Kiki Bertens (NED) 3965 (+2)
9. Serena Williams (USA) 3915
10. Naomi Osaka (JPN) 3626 (-6)
Keep up to date with all the action at our tennis news section. Win amazing tennis prizes by entering our competitions. Learn more about your favourite players including Roger Federer, Rafa Nadal and Novak Djokovic. Check out the latest kit in our tennis gear reviews. Receive regular updates with our legendary newsletter or read in depth features with stunning photography in tennishead magazine. Can't visit the tournaments you love? Check out our guide on how to watch tennis on TV. Don't miss a thing with our Live Scores service. Follow tennishead on social media at Facebook, Twitter, Instagram & YouTube