WTA players to watch in 2020/21: Sofia Kenin
If the tennis tour does return in 2020 or early 2021 then who are the players to watch out for? Which youngsters could make the biggest impact. Here tennishead picks a player who could make a real impact: Sofia Kenin
Following a path trod by some famous predecessors, Moscow-born Sofia Kenin has prospered since her family moved to Florida. The 21-year-old world No 14, who competes as an American, won titles this year in Hobart, Mallorca and Guangzhou, but one of her best moments came when she knocked Serena Williams out of the French Open. She has also beaten Ashleigh Barty, Bianca Andreescu and Naomi Osaka this year.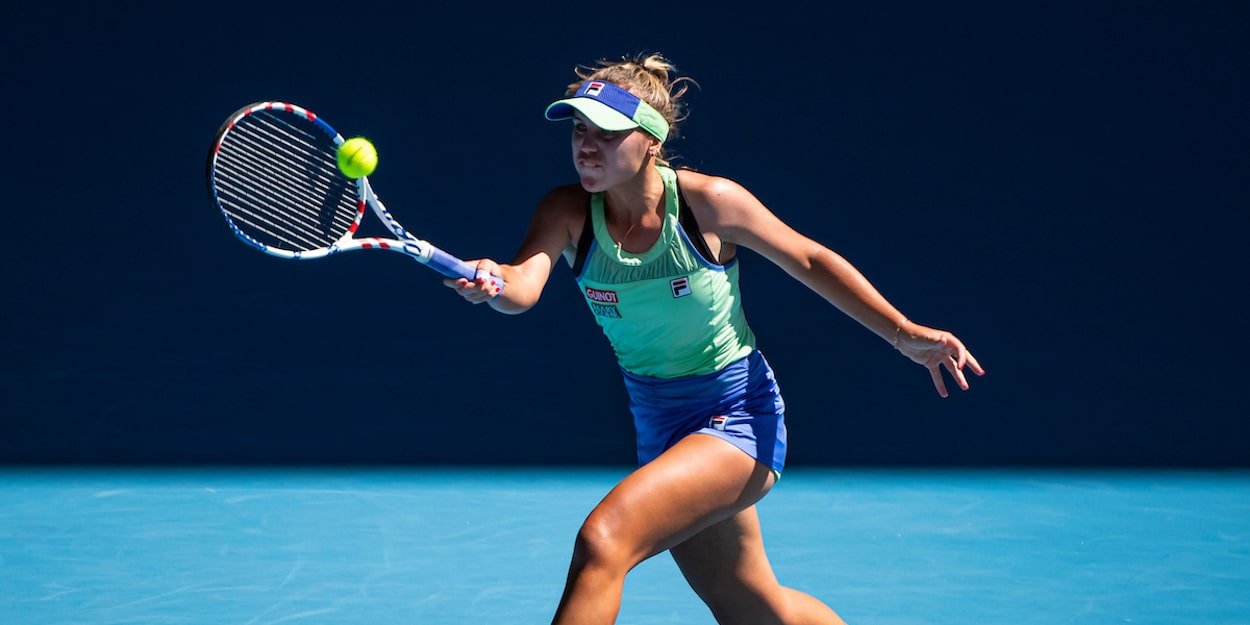 Sofia Kenin 2019 statistics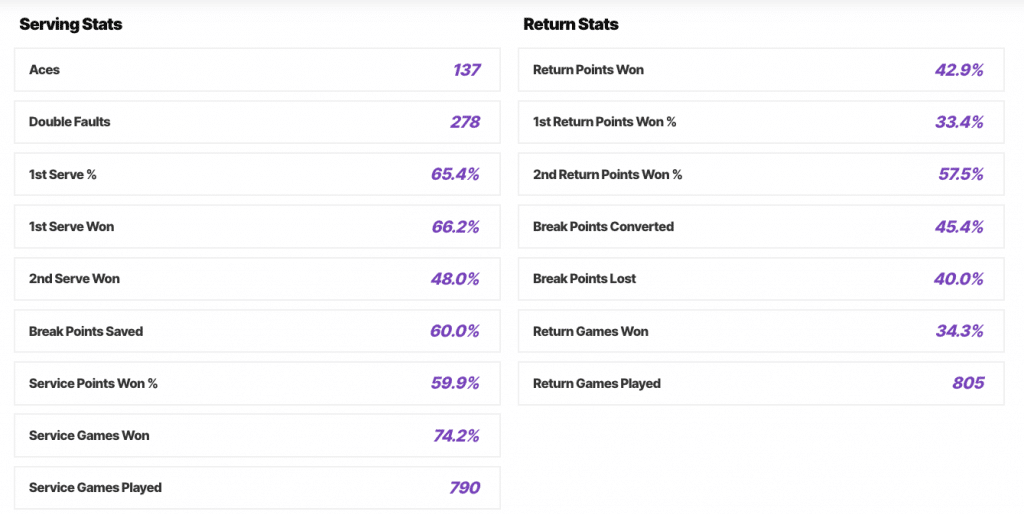 Sofia Kenin personal profile
Coached by father Alexander Kenin
Born in Moscow, and moved to USA when she was a young child
Resides in Pembroke Pines, Florida, where she was home-schooled
Career in Review
2019 – Won three singles titles, a career-best Grand Slam performance, qualification into both WTA Elite Trophy Zhuhai and WTA Finals (as alternate, played one match), and a careerhigh singles ranking of No.12 (up from No.49 last year); finished the year as No.2 American (behind No.9 S.Williams) and tour-leader in hard court wins (38); registered back-to-back SF runs at Cincinnati and Toronto, subsequently leading to Top 20 debut; advanced to R16 for first time at a Slam at Roland Garros (d. S.Williams), becoming first American to defeat Serena at the majors since Stephens at 2013 Australian Open QF.
2018 – Enjoyed career-best season, ending year ranked No.52 for first Top 100 finish; SF at Mallorca (l. to Maria) and Québec City (l. to Pegula); QF at Auckland (l. to Wozniacki); reached 3r three times (incl. US Open) and 2r three times (incl. Wimbledon); fell 1r five times and in qualifying on six occasions; played in the United States' Fed Cup final defeat to Czech Republic; won one singles title on ITF CIrcuit.
2017 – Reached 3r at US Open (l. Sharapova) and 2r once; fell 1r once and in qualifying six times (incl. Roland Garros and Wimbledon); won one singles and two doubles titles on ITF Circuit.
2016 – Fell 1r at US Open and in qualifying three times; won two singles titles on ITF Circuit.
2015 – Fell 1r in first WTA main draw at US Open as WC.
2014 – Continued to play on ITF Circuit in US.
2013 – Played first events of career on ITF Circuit in US.