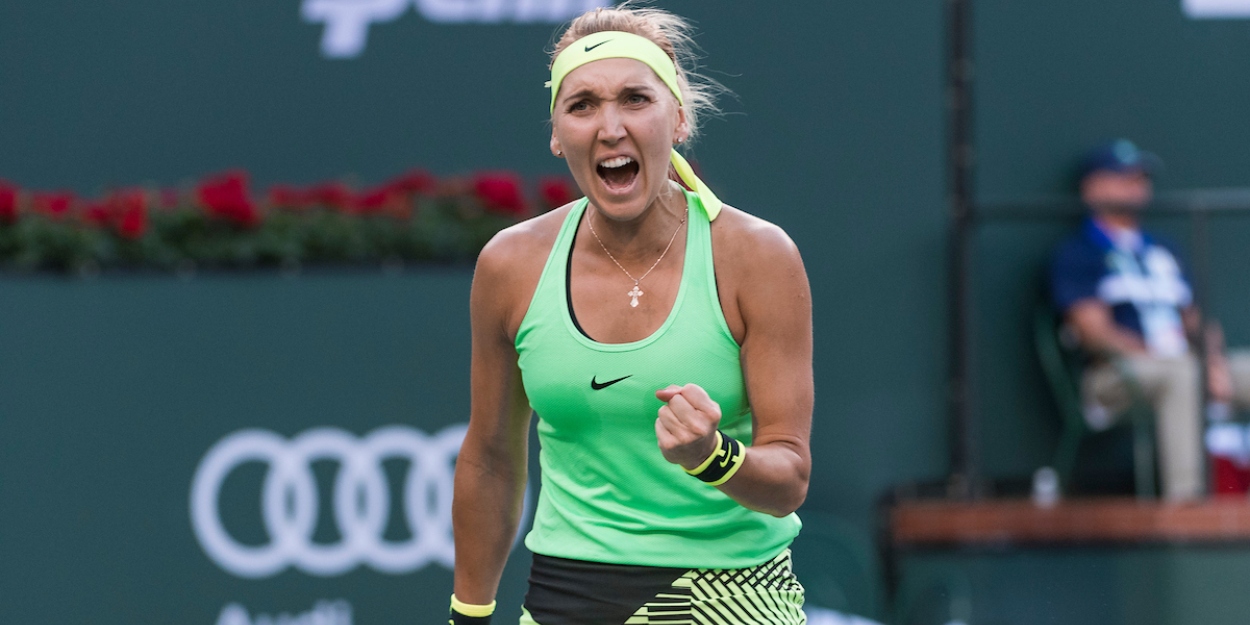 WTA player's stolen Olympic medals returned in 'unexpected' fashion
WTA doubles top 50 player Elena Vesnina has revealed through an Instagram post that her two Olympic medals have been returned.
In September 2021, Vesnina announced that both of her Olympic medals, as well as some jewellery, had been stolen in a home invasion. The medals weren't kept in a safe as she had been showing them at an event at a children's clinic.
The intrusion happened whilst Vesnina and her husband Pavel Tabuntsov were out for dinner. Since the house was left empty nobody was harmed during the break-in.
Vesnina claimed her first Olympic medal at the 2016 Summer Olympics in Rio de Janeiro, Brazil, winning gold in woman's doubles alongside her partner Ekaterina Makarova.
After leaving the WTA tour in 2018 to give birth to her daughter Elizaveta, Vesnina returned to action in 2021. She finished as woman's doubles runner-up at Wimbledon, before going on to win Olympic silver in mixed doubles at the 2020 Winter Olympics in Tokyo, Japan, which were held in 2021 due to the Covid-19 pandemic.
Vesnina's mixed doubles partner at the Tokyo Olympics was ATP 16th ranked Aslan Karatsev, but the duo lost in the final to ATP 6th ranked Andrey Rublev and WTA 12th ranked Anastasia Pavlyuchenkova.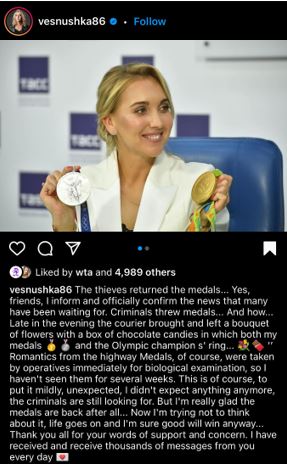 The medals were returned to Vesnina when a courier delivered a bouquet of flowers and a box of chocolates which had both Olympic medals and the Olympic Champion's ring enclosed. The contents were then taken for biological examination.
Vesnina said, "this is of course, to put it mildly, unexpected, I didn't expect anything anymore, the criminals are still (being looked) for. But I'm really glad the medals are back after all."
"I'm trying not to think about it, life goes on and I'm sure good will win anyway. Thank you for all your words of support and concern. I have received and receive thousands of messages from you every day."