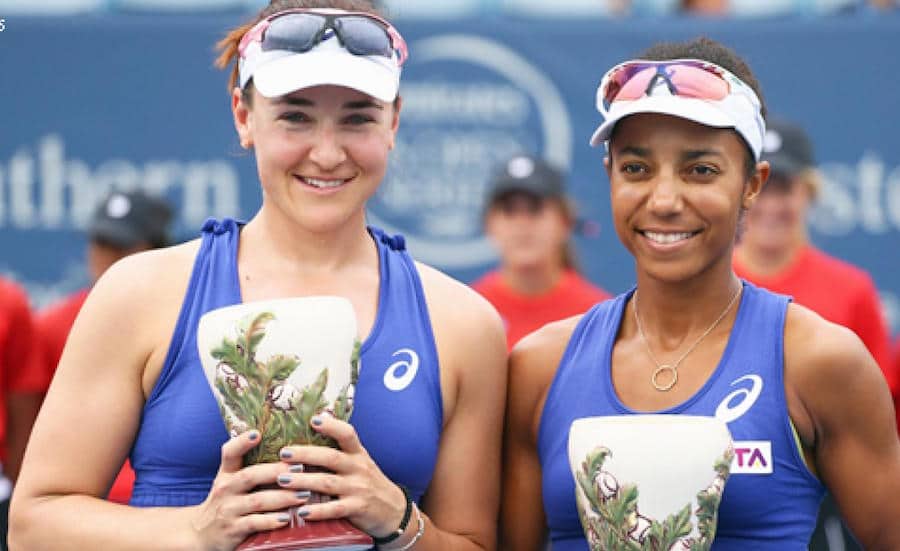 WTA doubles star Abigail Spears suspended for doping violation
38 year old American player Abigail Spears has been suspended from tennis whilst the doping agency investigates the adverse results of a urine sample she provided on 31st August 2019
Abigail spears has been as high as No.10 in the doubles world rankings but her career now seems in tatters as she awaits the outcome of sample she provided was found to contain a number of banned substances including testosterone
Spears is currently ranked 35 in thew world and has accumulated over $200k in prize money in the 2019 season but she now can't play on the professional tour due to the suspension in place whilst the authorities investigate her case in more detail.
According to the official statement from the ITF anti-doping programme,
"Abigail Spears has been provisionally suspended under Article 8.3.1(c) of the 2019 Tennis Anti-Doping Programme (the "Programme"), pending determination of the charge against her at a full hearing pursuant to Article 8 of the Programme.
"Ms. Spears, a 38-year-old player from United States, provided a urine sample on 31 August 2019 in association with her participation in the US Open held in New York, USA from 26 August to 8 September. That sample was sent to the World Anti-Doping Agency ("WADA") accredited laboratory in Montreal, Canada for analysis, and was found to contain prasterone (DHEA), testosterone and metabolites. Prasterone and testosterone are Non-Specified substances, which are prohibited under category S1 of the 2019 WADA Prohibited List (Anabolic Agents), and therefore are also prohibited under the Programme. Positive tests for Non-Specified Substances carry a mandatory Provisional Suspension.
"On 28 October 2019, Ms. Spears was charged with an Anti-Doping Rule Violation under Article 2.1 of the Programme (presence of a Prohibited Substance in a Player's Sample) and was Provisionally Suspended with effect from 7 November 2019. Ms. Spears had (and retains) the right to apply to the Chair of the Independent Tribunal convened to hear her case why the Provisional Suspension should not be imposed, but has chosen not to exercise that right to date."
Look ahead to the rest of the tennis year with our guides to every tournament on the ATP Tour and WTA Tour. Can't visit the tournaments you love? Read our guide on how to watch all the ATP Tour matches on TV. For more news, explore Tennishead magazine here or subscribe to our free email newsletter here.