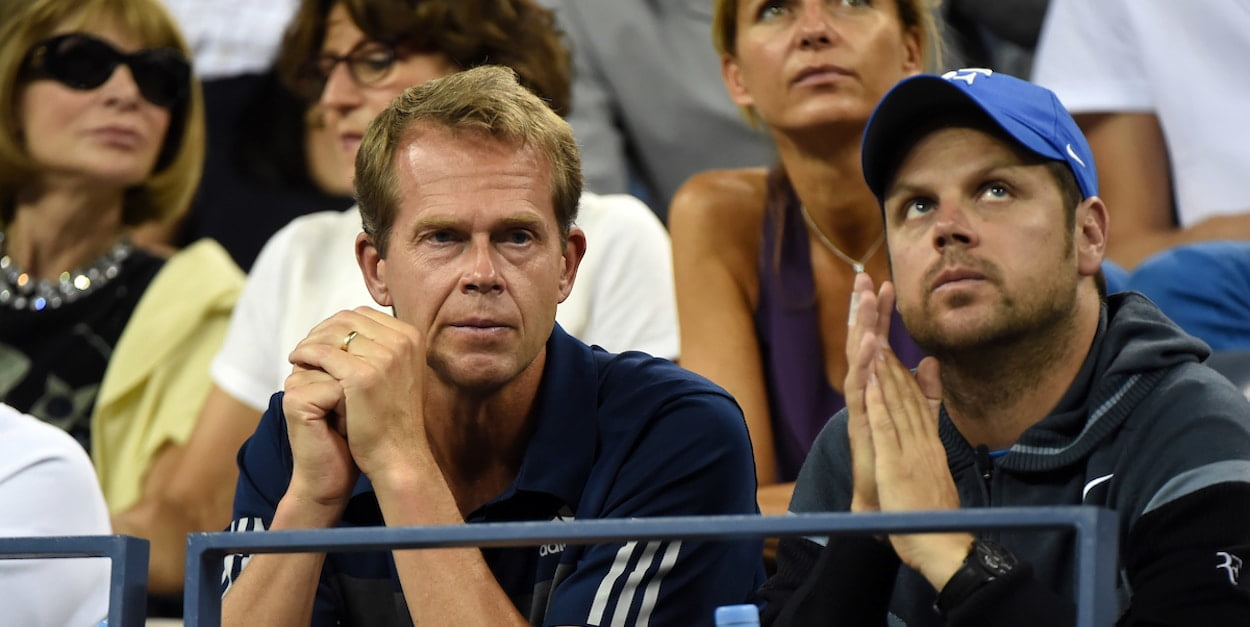 "Would have been nice" Former coach to Roger Federer, Stefan Edberg, wants someone new to win a Grand Slam
He's won 6 Grand Slam trophies of his own and coached Roger Federer for two years, but the Swedish serve and volley legend thinks that the Big 3 need to be challenged by someone younger
Roger Federer, Rafa Nadal and Novak Djokovic have won 20 of the last 21 Grand Slam singles titles between them. And this dominance shows no signs of lapsing as we head towards the first tournaments since the Coronavirus tennis lockdown ended. But who can challenge the Big 3 for these most sought after titles in tennis?
Stefan Edberg was speaking on Eurosport's latest Tennis Legends vodcast, which will be broadcast in full via the Eurosport App from 7pm Thursday 9 July, when he was asked about the rivalry between Federer, Djokovic and Nadal.
He said, "Over the last 10, 12 years, it's been three, four players dominating the game. Lately three players and if you look at the last couple of years, they've won all the Grand Slams. They've been incredible for this sport. It would have been nice to have a new young winner while Novak and Roger and Rafa are still around.
It's probably going to take some time for these young players because you need to win a Slam to start with and maybe need to win two, three, and then you're sort of people start knowing about you."