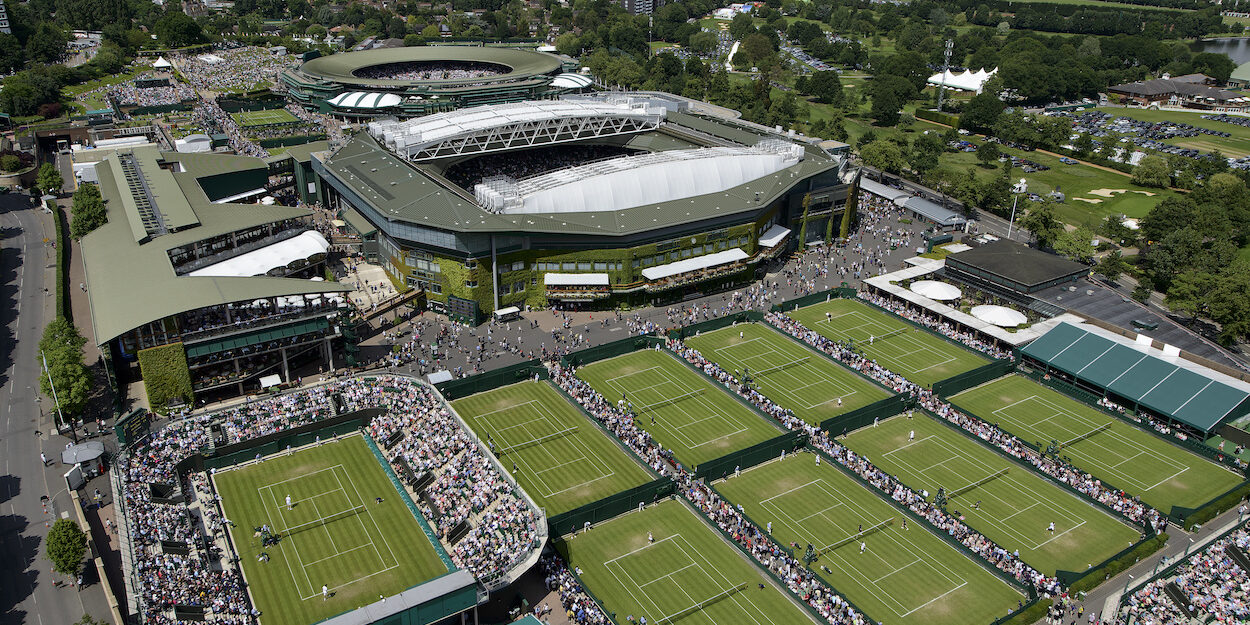 Wimbledon: What does the future old for the most stubborn of all sporting spectacles?
No sporting spectacle in the world clings to its traditions like Wimbledon does, but does that make it special or hold it back?
---
Every sport has a pinnacle. That is just the way it is. Football is played all year, in just about every country on the planet, yet the World Cup every four years is its apex. American Football has its Super Bowl, Formula One has the Monaco Grand Prix, and tennis has Wimbledon.
For many, Wimbledon is the only tennis they will watch all year, but they will not miss a minute of it. It is one of the few tournaments that transcend sport – a veritable blue chip event that is part of the very culture of our lives.
It can be easy to look at such a monolith of our lives and think it must be easy to get right. The truth is, the sheer pressure of responsibility on its custodians, the All England Lawn Tennis & Croquet Club, can be crushing. Never before was that in evidence than last year when they took the controversial decision to ban Russian and Belarussian players from competing due to the conflict in Ukraine.
You can't help but wonder whether there is regret within Wimbledon that they yielded to government pressure and stood by that decision. Frankly, you'd be surprised if there wasn't. As well-intended as it was, it ultimately changed nothing and cost the tournament plenty. That is the anatomy of a bad decision, however you want to frame it.
Hindsight has probably not been kind to the decision, especially given that at the end of the women's final, it was a Moscow-born players who lifted the winner's trophy aloft anyway, albeit one who plays under a Kazakhstan flag. The Russian tennis federation attempted to claim the victory as their own, and no one took them seriously. That essentially demonstrated how little Wimbledon had to fear.
In many ways, though, the whole thing was a worthwhile exercise for a very simple reason: It told Wimbledon exactly where it stands in the modern tennis world. They were not strong enough to assert influence on the sport on a whole, and that became abundantly clear when no other tournaments followed their lead. Nor were they too big to be sanctioned by the ATP and WTA. However, Wimbledon is does not need ranking points or to be part of a wider collective to attract the best players either and it remains the most prestigious tournament the sport has to offer. That was proven – beyond any doubt whatsoever.
However, it all poses the question of where Wimbledon goes from here. Because, let's face it, the modern world is a place Wimbledon rarely cares to venture. That is what has always made it special. It is also, many believe, what is just starting to hold it back a little.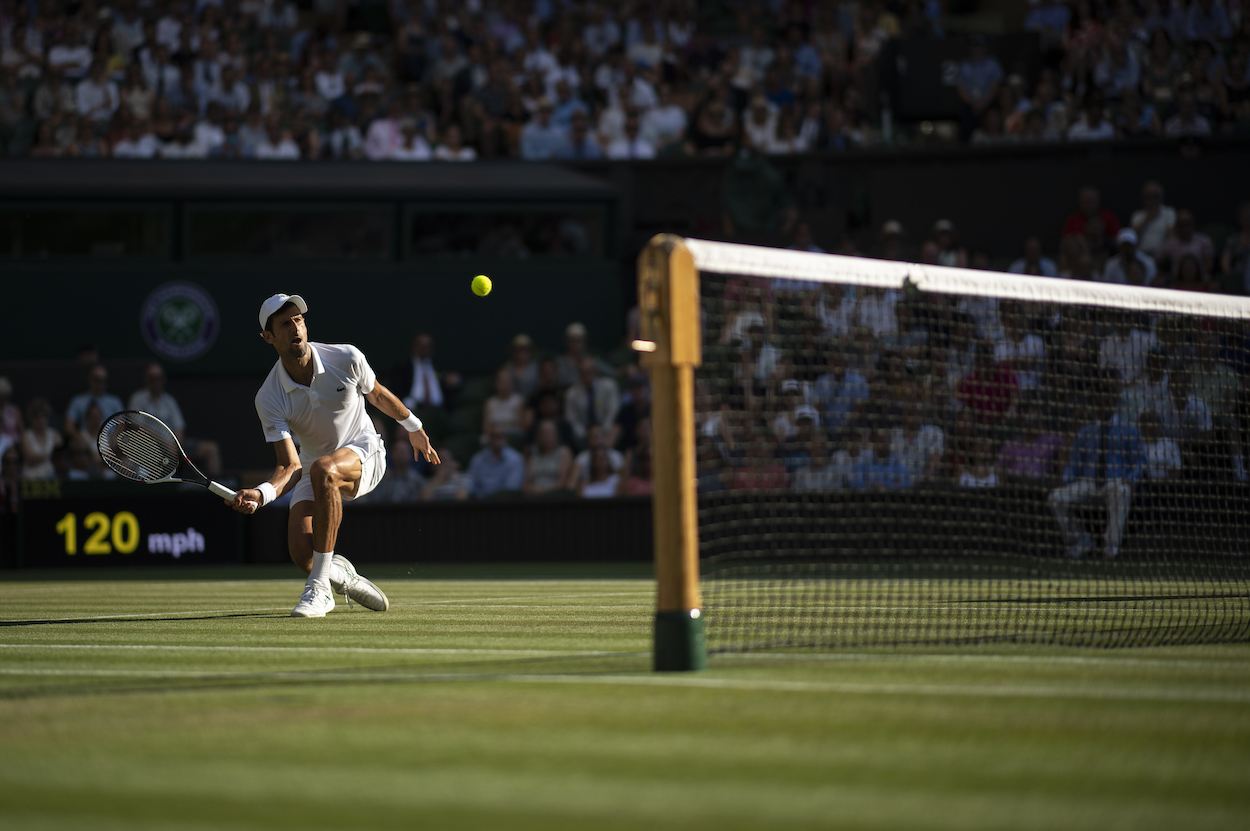 Later this summer, this will all become the concern of Debbie Jevans, who will succeed Ian Hewitt as Wimbledon chair, and it is she who will be tasked with the difficult job of modernizing The Championships to bring it back into kilter with the rest of the sport while defending everything it has always been with sufficient ferocity to appease the traditionalists.
Those traditionalists are already looking on cautiously at how recent changes will pan out long term. In the last five years, final set tiebreak rules have changed twice, for example, both times shifting it further from their roots. No tiebreaks in the final set became a tiebreaks at 12-12. Then to bring it in line with the other three Grand Slams, tiebreaks at 12-12 became first-to-ten super tiebreaks at 6-6 in the final set. The players love it, for many of Wimbledon's most stringent traditionalists, the jury is still out. There have been scheduling changes too, with the middle Sunday being abolished a few years ago.
This year will see further changes elsewhere, with men's doubles playing best of three sets instead of the traditional best-of-five. In truth, doubles tennis probably doesn't stimulate sufficient passion among fans for that to cause much uproar, even if some may dislike the idea of it. The all-white dress code has been relaxed slightly this year too, but only for women. Few could possibly take issue with the reasons behind it, with the decision taken to allow coloured undershorts to be worn so female competitors do not have to worry about potentially showing during menstruation periods. What will cause concern, though, is whether it will provide a precursor for further relaxations in the coming years.
There are, after all, influential people within tennis who have already come out and called for Wimbledon to abolish the all-white dress code.
"Nothing is worse in sports than when you turn on the television and two players are wearing the same uniform or same outfits," Billie Jean King said of the Wimbledon whites. "It's horrible. No one knows who's who. This is one of my pet peeves, I've been yelling for years. Have you ever seen any sport where the people wear the same outfit on each side?"
The truth is, though, that if Wimbledon wants to walk that tightrope between modernization and tradition, further changes to the dress code would probably remain firmly of the table. The key to success there will be to preserve the perception whilst modernizing experience. It is, let's face it, the perception that is Wimbledon. That's it's spirit and it's soul. It is the only thing that hasn't changed. It's still the white outfits against the lush green grass, it's still the sponsor-free surroundings to the court, it's still strawberries and Pimm's. it's the sheer pristineness of it all. When you think of Wimbledon, that is what comes to mind, that is the very essence of it.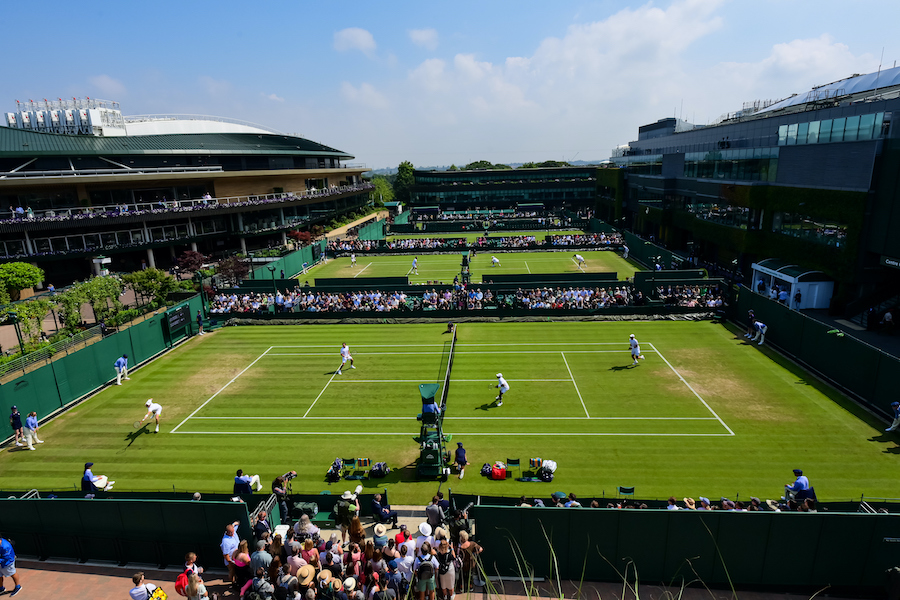 Everything else has already changed, and for the better. There used to be rain delays that were so long that Cliff Richard starting singing, now the showcourts have retractable roofs. There used to be controversial line-calls, then they installed Hawkeye and allowed challenges. There is currently resistance to the plan to make all line-calls electronic and do away with line-judges altogether, but that change will come in soon enough as well and no one will complain.
The same cannot be said of the All England Club's plans to expand into Wimbledon Park Golf Course. Ambitious plans to install 38 new courts, including an 8,000-seat arena, and a 23-acre public park. Opposition from locals has been ferocious, and it remains to be seen whether a compromise solution can be found that will inspire the Merton Council planning committed to allow the project to go ahead. That process has suffered multiple delays, but there should be a decision by the end of the year.
The thorn in the side of those plans is, ironically, preservationist attitudes. The area they are trying to develop was designed by Capability Brown in the 18th Century and formed part of the land owned by the Spencer family, ancestors of Princess Diana. To many, that history must be respected before any possible changes can be entertained.
The Wimbledon Park Project "will maintain the Championships at the pinnacle of the sport, delivering world-class facilities," according to the AELTC, but it's difficult to see how the plans remain intact in the face of what amounts to strong opposition that is backed by the local Member of Parliament.
Chris Baker, director of the Capability Brown Society, has accused the All England Club of an "act of vandalism," and in that sense, the Wimbledon Park Project provides the perfect metaphor for the future that faces Wimbledon. The need to modernise is pressing, but only by appeasing the traditionalists can it possibly happen.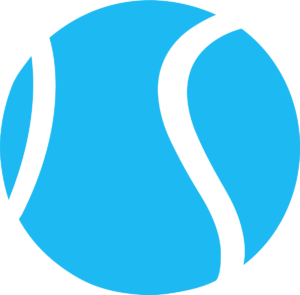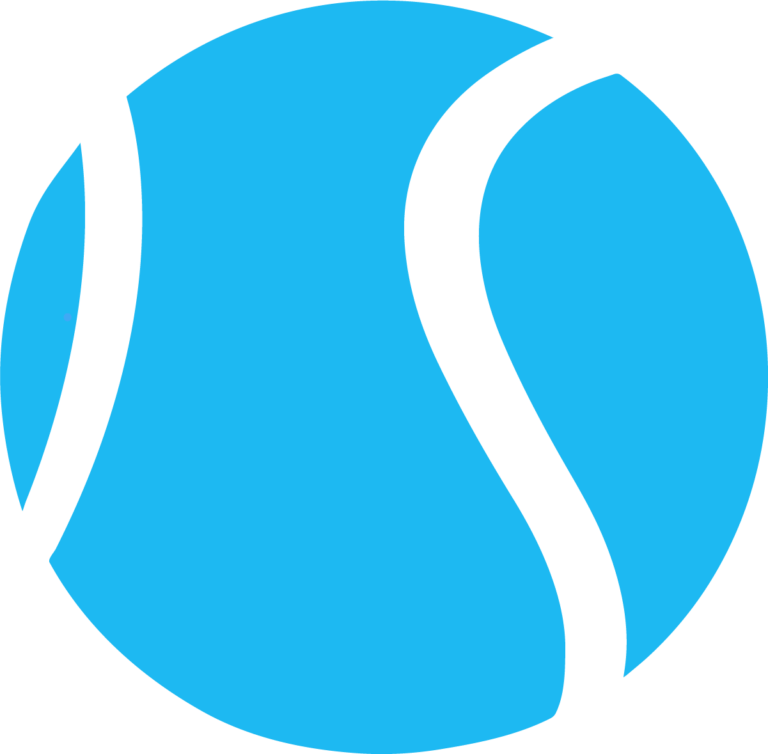 Join >> Receive $700/£600 of tennis gear from the Tennishead CLUB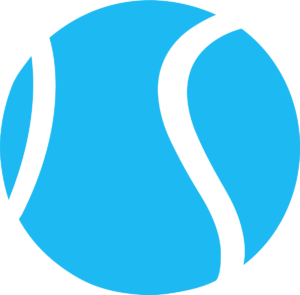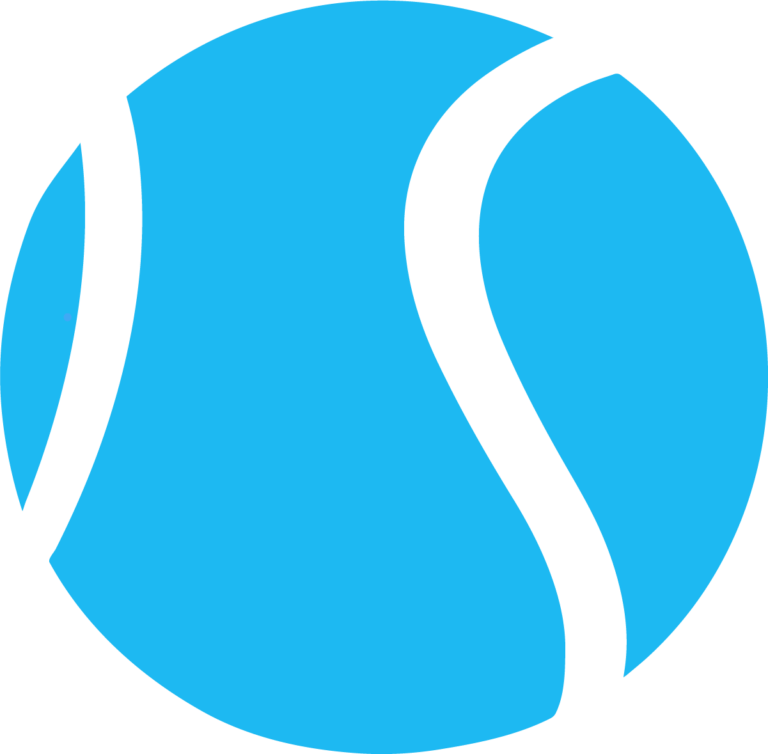 Social >> Facebook, Twitter & YouTube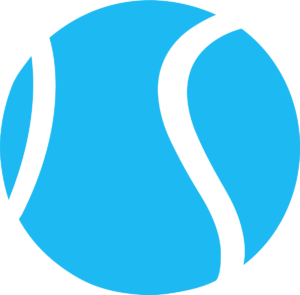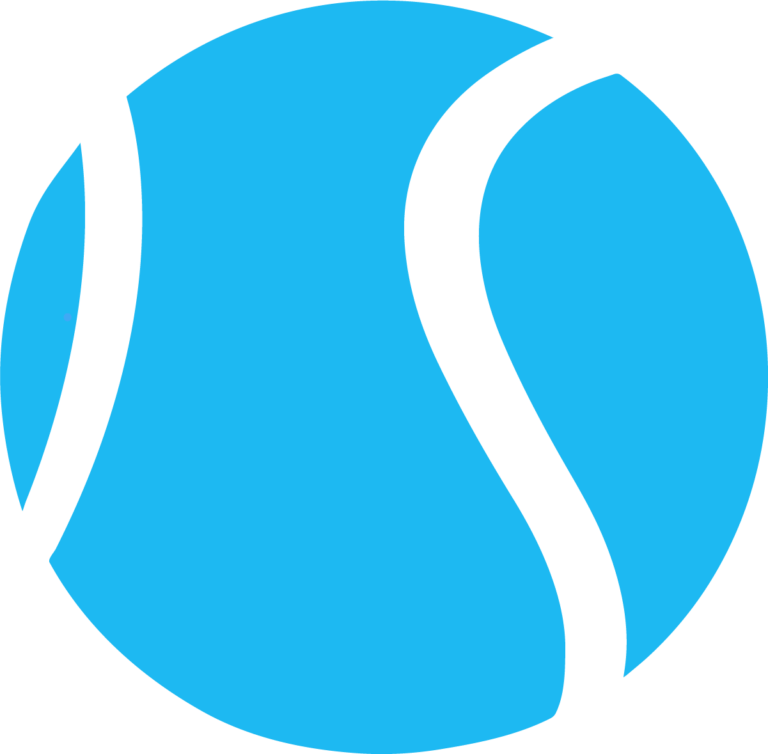 Read >> World's best tennis magazine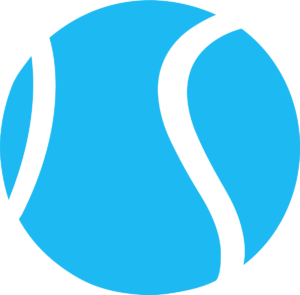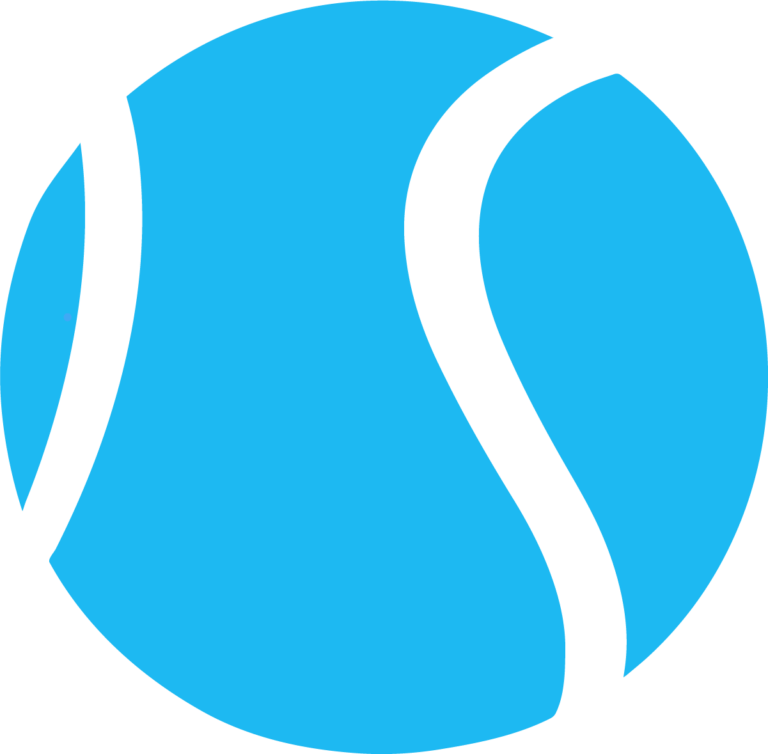 Shop >> Lowest price tennis gear from our trusted partner