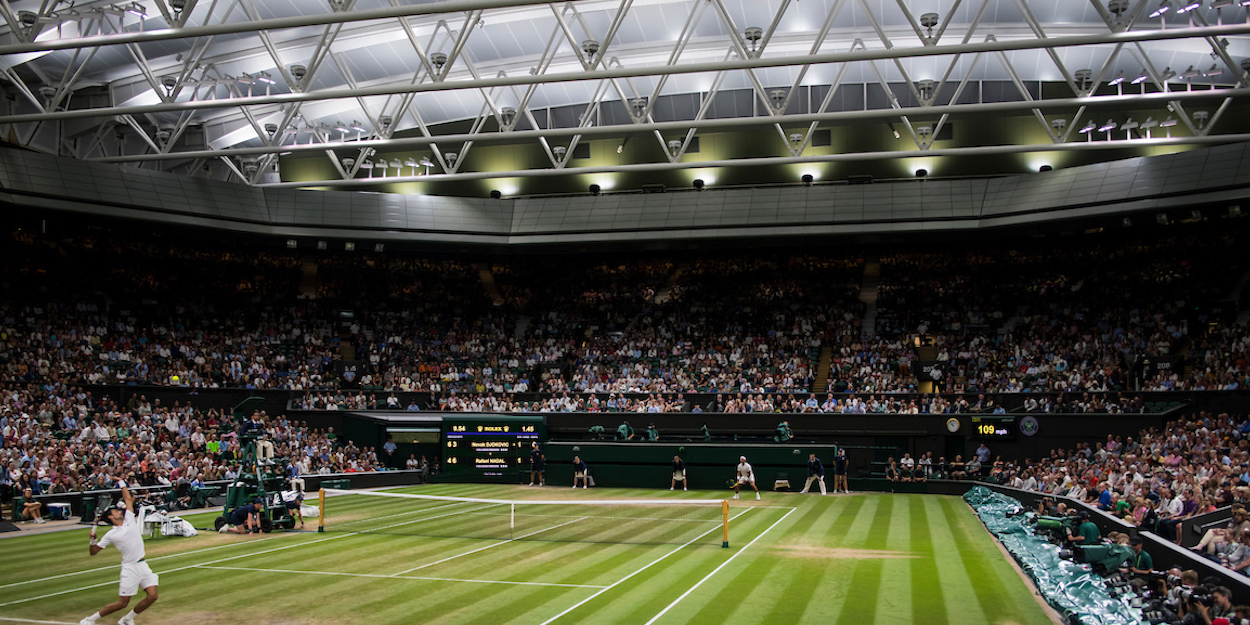 Wimbledon to scrap middle Sunday from 2022 and hopes to have 25% fan capacity this year
Wimbledon is set to become a 14-day event from 2022 – with matches to be played on its traditional middle Sunday rest day.
The All England Tennis Club also revealed they are hoping to have a minimum of 25% capacity crowds for this year's edition.
Wimbledon is currently the only of the four Grand Slams where no matches are played on the middle Sunday.
"We plan to deliver the best Championships possible in accordance with public safety. It will necessarily be different from Wimbledon as we know it," said AELTC chairman Ian Hewitt.
There has been play on middle Sunday at Wimbledon four times due to rain – in 1991, 1997, 2004 and 2016.
AELTC chief executive Sally Bolton said: "Over time Wimbledon has continuously evolved to meet changing demands and behaviours of our fans – always changing, always staying the same is something we talk about often.
"We want more of this wonderful event to be available to more people around the world to share in the joy of the Championships.
"Including Middle Sunday permanently in our schedule will allow us to do just that and become a new tradition which we hope we can become immensely proud of. It enables us to do more with the second Monday, which is known as 'manic' for good reason.
"We very much hope that the 25% (capacity) will be a minimum position that we can build from."